Will My Training Still Be Valid After Brexit?
March 21, 2019
2 min read
It won't have escaped your knowledge that we are due to leave the European Union on March 29th. (If you are reading this after 22nd March: There are now two dates to be aware of, an approved deal should see us leave the EU on 22nd May, whereas no deal will see us potentially leave on 12th April.)
Whilst businesses grapple with the fall out from the uncertainty around Brexit, they need to carry on preparing as best as they can, whilst maintaining day to day operations as usual. Understandably, many companies are unaware of what the practicalities around training staff will be, instead depending on a 'wait and see' approach.
In this article, we look to reassure businesses that despite the political uncertainty, you can and should continue to operate with confidence around your training needs.
---
"Shall I Continue with Staff Training?"
The main question we are being asked at High Speed Training is 'will my training still be valid post Brexit?'.
Our research team has analysed the implications of Brexit across all our sectors and, as it stands, there is absolutely no suggestion that any compliance training will become invalid after we leave the EU, or that you should hold off on training until this date.
We expect the vast majority of laws will remain the same and have no short term changes post Brexit. This is notably the case in areas of health and safety training, and is relevant to our courses such as Asbestos Awareness, Manual Handling and Working at Height. 

---
Brexit and Health & Safety
Where there are any EU directives, for example in some PPE and COSHH legislation, these will be incorporated into UK law, meaning that the standards and need for compliance will remain the same. This will be the case whether there is a deal, no deal, or an agreed extension on a withdrawal date, by the end of March.
The HSE state that 'your obligations to protect people's health and safety will not change after Brexit'.
You may have seen reports about the potential of a change in standards post Brexit, whereby legislation is weakened, and as a consequence training will not be as stringent. From our discussions with our course partners, we do not believe that will be the case. Britain has historically been at the forefront of driving health and safety standards across Europe, and there is little appetite across the sector to change this post Brexit.
---
Brexit and Food Hygiene Laws
In the food industry, whilst uncertainty around trade agreements remains high, the Food Standards Agency are advising businesses that food hygiene laws will continue to apply with no or limited changes.
This is particularly true with regard to the principles of the HACCP system, which is based on the EU directive Regulation (EC) 852/2004. HACCP has actually been a legal requirement for businesses in the UK since the 90s, and whilst the directive comes from the EU, it is a worldwide recognised system. There is no other food safety system in place that matches the effectiveness and safety of HACCP. It is therefore essential that British businesses continue to train staff to these standards.
For more information: Brexit: What Does it Mean for HACCP?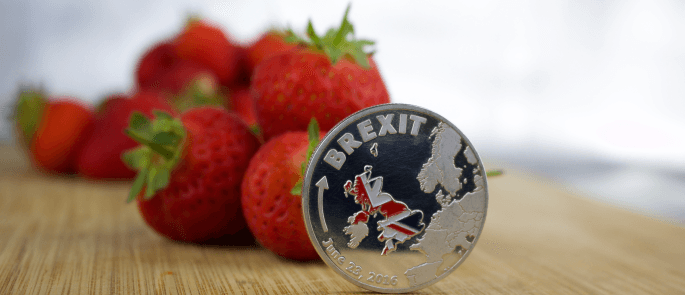 ---
Brexit and Data Protection Laws
Another area we have been advising our customers on concerns the future of GDPR in the UK post Brexit. The GDPR regulations launched last year across the European Union and the provisions of which were incorporated into UK law through the Data Protection Act. Therefore, Brexit will not alter your obligations to comply with GDPR.
The Information Commissioner's Office advice is to continue to meet your GDPR obligations and to follow their guidance. Even in the event of a no deal, GDPR will be brought into UK law whilst the role of the Information Commissioner will remain unchanged. This is designed to ensure that business remains as smooth as possible for British companies.
This is a similar situation to the Anti-Money Laundering EU Directive. The government has again expressed the desire to adopt the directive into UK law, in order to give British business the best opportunity to access to the European market.
---
Getting the Right Training, post Brexit
In an environment of uncertainty around Brexit, businesses are striving to make the best decisions they can. The one certainty is that after Brexit, there will continue to be the same high standards of best practice in Great Britain.
The onus is on all businesses to continue to ensure all staff are able to work in a legal, healthy and safe manner. If you are unsure about what your training needs will be post Brexit, don't hesitate to get in touch with us, and our support team will help you choose the right training programme for you and your business.
---
Read More: