Chapter 3: Writing A Business Plan – How To Start Your Own Cupcake Business
July 9, 2014
3 min read
Do Your Market Research
Researching the market is an essential first-step in setting up your cupcake business as it can be dangerous to assume that you already know everything about your intended market.
Market research will help you to identify several key areas that are important to focus on if your business is to succeed. It will help to identify who your target audience is, what they are looking for, how often they want it, how much they are willing to pay for it and whether you will have any other competition.
Things that you need to find out during the market research stage include:
What kind of cupcake business are you going to open?
Which recipes will you use? Have they been tested?
Who are you customers and what is their demographic?
Will you sell your products online, in a shop or both?
Will you sell just cupcakes or full-size cakes and tray-bakes too?
Will you be a catering or retail business?
Are there any local events that you can sell your cupcakes at?
Will you rent or buy premises outside your home? Where will this be?
Will you have a delivery option? What are the costs and demand for this?
Is there any existing competition? What do they offer?
Do you need any insurance, certificates or licences to operate the business?
How to Write Your Business Plan
Every business needs a plan. The idea is that you write down, in one document, everything about the business to make your opportunity sound as attractive as possible to potential business partners and financial lenders. It also helps you to keep a focus on what your business objectives are so that you understand 100% what you are aiming towards and how you are going to get there.
Writing a business plan doesn't have to be a complicated job and, for a small cupcake business, it doesn't have to be very long. As long as you get all the key information written down in a logical order, then your business plan is good to go.
Topics to include in your business plan are:
The name, address and contact details of your business.
Information on the management of the business; who's in charge?
Your company's Mission Statement: in one sentence, summarise the aim of your cupcake business.
Where you will operate from; where is your office or kitchen, how big is it and what are the overhead costs involved?
Your start-up costs; what equipment do you need to buy? Do you have any insurance or training to pay for?
The everyday costs of the business; how much will you spend on ingredients and overhead costs on a weekly or monthly basis?
Funding and financial projections; where do you plan to get the money from to start the business and what are your projected profits/losses for the next month, year, 2 years etc? How will you maintain the cash-flow?
Will you work on the business full-time or alongside your day job?
Does your business have any competition and what are the features or benefits of your own business that will make it stand out?
What is your marketing strategy?
Do you have the logistics in place to deal with delivery, customer service, insurance etc?
Start your business plan in a word-processor document on your computer, grab a notebook or bring up a new page on your tablet – it doesn't matter where!
We've put together a simple 'One Page Business Plan' template that you can use to get you started.
If you need further help with learning how to start a business, High Speed Training's Starting a Business online training course could be just the thing you're looking for. Take the course online, at home and in your own time and learn all about the basics for starting your own business.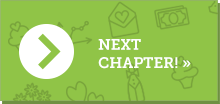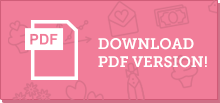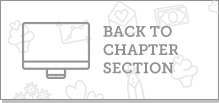 ---
Further Resources:
Subscribe for the latest Hub updates! Tell us what you're interested in hearing about:
We will always treat your personal details with the utmost care and we will never sell your details to other companies for marketing purposes.