Care Home Volunteers: A Quick Guide to Respecting Residents' Privacy
December 18, 2015
4 min read
Volunteering in Care Homes
As a care home volunteer, you have a responsibility to safeguard the vulnerable adults that you work with.
In 2014-15, 69% of people had volunteered at least once in the last 12 months according to the government's Community Life Survey. Volunteering in a care home environment is a popular choice amongst volunteers of all ages and it's evident that it's a great way to give something back to the local community.
This article provides care home volunteers, like you, with a few tips for respecting residents' privacy and dignity.
If you're giving your time to aid care home residents then it's likely that you'll be spending your hours with people who are vulnerable and in need of extra care and support.
Elderly or disabled residents who require additional support to take care of themselves are known as 'vulnerable adults' according to the Care Act 2014 and it's important that their welfare is upheld, especially if they're unable to do so independently.
This simply means treating people well and keeping an eye out for any untoward behaviour. We all have a duty of care to others and it's vital that we ensure the vulnerable adults we work with feel safe, healthy and respected.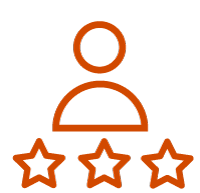 Need a Training Course?
We can help you gain a CPD accredited certificate with our range of online Safeguarding Adults Training. Popular courses, such as Dementia Awareness Training and Information Governance Training, could help you gain a better understanding of your responsibilities in healthcare.
---
Maintaining Dignity
Maintaining personal dignity and treating people with respect are two of the biggest issues that care and residential homes face. All adults are entitled to decency and respect – no matter their age, gender, skin colour or disability –and you should always strive to keep this in mind whilst volunteering.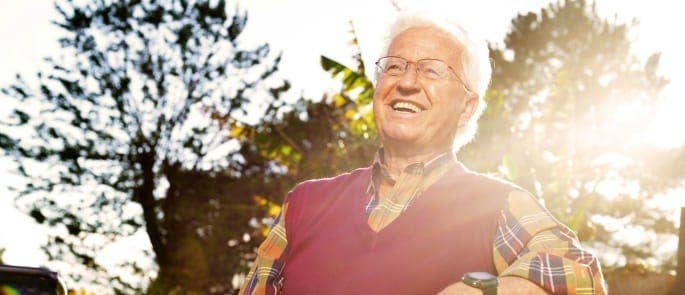 As a volunteer, your role requires you to help care home residents maintain their independence, right to privacy and self-esteem.
Maintaining dignity applies to all aspects of a resident's daily life and includes simple things such as listening to what the person says, not disrespecting their opinion, allowing them privacy during moments of intimate care and making them feel worthwhile (and not a burden).
Simply put: always treat people in the way that you'd expect to be treated yourself.
---
Maintaining Dignity
In recent years, various focus groups have taken place around the UK to find out what 'dignity in care' actually means to the people who work and live in care home settings. The issues raised in the groups resulted in the development of the '10 Dignity Dos' which describe the values and actions that all services should adhere to so that every adult's dignity is maintained.
The 10 Dignity Do's state that all services should:
1. Have a zero tolerance of all forms of abuse.
2. Support people with the same respect you would want for yourself or a member of your family.
3. Treat each person as an individual by offering a personalised service.
4. Enable people to maintain the maximum possible level of independence, choice and control.
5. Listen and support people to express their needs and wants.
6. Respect people's right to privacy.
7. Ensure people feel able to complain without fear of retribution.
8. Engage with family members and carers as care partners.
9. Assist people to maintain confidence and positive self-esteem.
10. Act to alleviate people's loneliness and isolation.
These tips may seem obvious but it's so important that you keep them at the front of your mind whilst volunteering.
You can find out more information in our Promoting Dignity in Care Homes guide.
---
Tips for Respecting Residents' Dignity and Privacy
Respecting privacy is difficult to define as different people are likely to want different things. What's important is that you listen carefully to what individual residents are telling you and abide by their wishes and feelings. Your responsibility is to act sensitively at all times and ensure that care home residents never feel embarrassed or uncomfortable by your actions. Good manners go a long way.
Some things are quite straightforward – for example, it's evident that residents will require privacy when they use the toilet, get washed or change clothes – but other situations may be more subtle and you may not even realise that you are disregarding a person's right to privacy.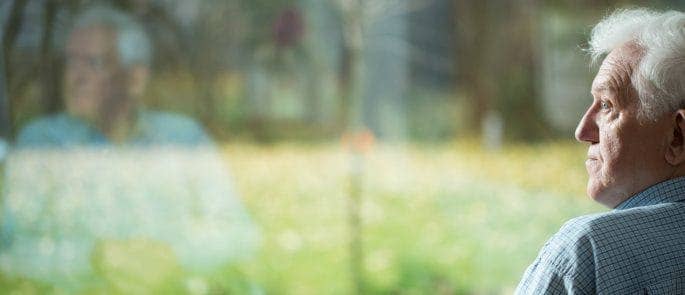 The following tips should help you to identify situations where privacy and dignity are important:
If you're discussing sensitive information with a resident, ensure it's in a location where no one else can hear.
Allow people their own, personal space if they have visitors or if they wish to make a phone call.
Ask for permission before entering a resident's room or personal space.
Ask for permission before handling a resident's possessions.
If you're helping to wash or dress someone, respect their preferences and allow them to choose which toiletries they use, which clothes they wear and how they style their hair etc.
Allow the person the opportunity to personalise their room with items they love.
Ensure the person receives good nutrition and hydration and isn't left hungry or given foods that they don't enjoy.
Keep people informed about what is happening so that they're not left in the dark. People are entitled to maintain control over their day, even in a care home setting.
If a resident receives mail then allow them to open it themselves (unless they ask for assistance) and in a place where they can read it quietly.
Help the person to keep up with activities and hobbies that they enjoy.
If a resident expresses a wish to move to another seat, have a drink or change the TV channel etc. then listen and act upon their request.
Never assume that a resident is incapable of making their own choices.
Looking for further guidance on dignity and privacy in the care home? Take a look at our dignity and respect checklist.
---
 Further Resources: