How to Develop a Successful Employee Induction Programme
September 11, 2017
7 min read
Getting your employee induction process right is essential. Creating a good induction is step one to ensuring that you have a knowledgeable, productive employee. Their induction is the first impression your new hire gets of your organisation and, if you want successful, happy, well-integrated team members, it's important that you make the right one.
Are you certain of your role in the induction? Do you know what you need to include? Are you aware of the issues having a poor employee induction can cause? If the answer to any of these questions is 'no', then you may not be helping your new recruits hit the ground running.
An employee induction offers you the opportunity to introduce your employee to your organisation, to their new colleagues, to the job role and to your organisational policies. Having a poor induction can negatively impact turnover, absenteeism and employer branding, therefore getting it right is vital!
---
The Importance of an Induction Programme
Your staff are your biggest asset, and taking the time to properly welcome them to your organisation is very important. Not only will it give you the opportunity to ensure they understand your company's policies and rules, it will allow you to further develop their excitement and enthusiasm for their new role. A quick whizz through the major dos and don'ts is not enough. Inductions need to be thorough and must cover all the necessary information that your employee needs to succeed.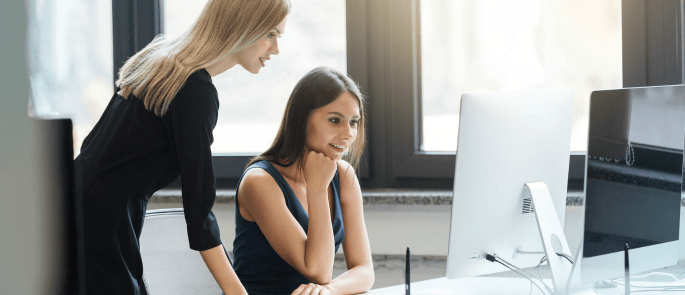 There are many benefits to providing a well thought out induction, including:
Ensuring your employee settles in and develops a firm understanding of your company visions, values and targets.
Building a good rapport with your employee and helping them to feel comfortable in their new environment.
Increasing staff retention. Happy, well-settled employees are more likely to have greater job satisfaction, resulting in a lower staff turnover.
Additionally, there are some things that must be handled, such as health and safety requirements and dealing with important information. Therefore, it's well worth planning in advance to make sure you cover everything you need to, as effectively as possible.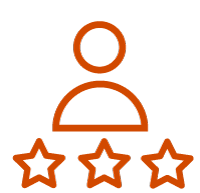 Need a Course?
Take a look at our Business Skills Course Library where you'll find everything from Leadership & Management to Equality & Diversity.
---
What Must you Cover?
It is a legal requirement for an employer to cover the following Health and Safety information. This information must be provided on the first day before your new employee starts doing any work. As an employer, you must:
Provide details of all health and safety precautions an employee must take to ensure they are protected from harm in the workplace.
Inform them of any training they will need to carry out their job in a safe manner, without endangering others. Additionally, include details of any Personal Protective Equipment (PPE) they will be provided with.
Ensure they are aware of what to do in the event of a fire, accident or another emergency.
Provide details of your insurance policy, in the event of your employee suffering an illness or injury from workplace activities.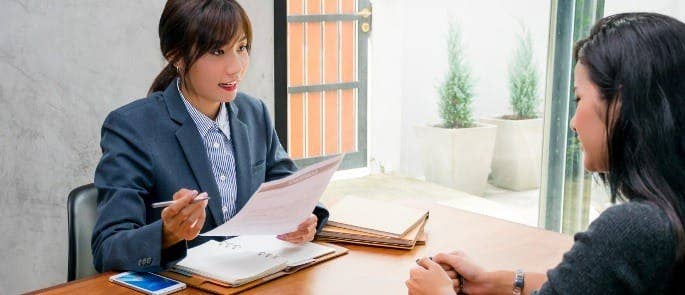 ---
What Else Should you Cover?
After you have spoken to your new employee about everything you must cover, the following should also be included in your induction process to provide them with the best start possible.
The first thing you should do is show your employee around the organisation. Give them a tour and start by introducing them to their line manager and team. Be careful not to bombard them with introductions. Instead, instruct their line manager to set up meetings with various departments spread over their first week at the company. There is no need to rush out all the introductions on day one, especially if it is just going to stress out your new recruit.
If their line manager or supervisor is not involved in the induction, arrange for them to have an informal meeting with your new recruit. It is important they get to know each other right away, and an informal chit-chat is a good way to do this.
In the weeks leading up to your new recruit's start date, you should have organised a 'buddy' for them to work with. You should ensure you set up a meeting with this mentor on day one, as they will be the first point of call if your new employee has any concerns.
It is also important that you collect all the vital documentation you need from your employee on that first day. This includes their National Insurance details, proof of address and P45 form, among other things.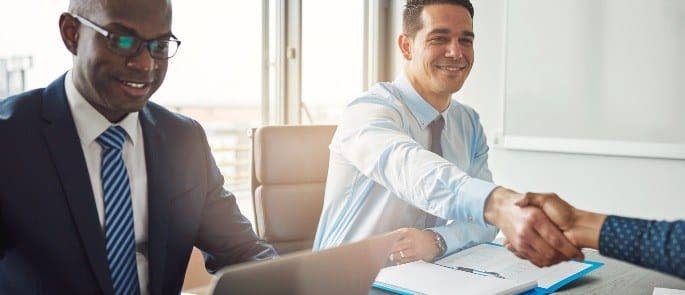 Covering information like where they can find the facilities, what their hours are, lunch arrangements and holidays are also important to get out on the first day. You don't want your new recruit sitting at their desk, tummy rumbling, because you didn't mention they could take lunch whenever they are ready.
---
What Should you Avoid?
When inducting a new member of staff into your organisation, it is a good idea to avoid the following:
Not having any induction at all or delaying the process. You should always have an induction as it is very important to the success of your new employee. But, not all businesses have to have the same style of induction. What works for an international cooperation, might not work for a company with 15 employees. Therefore, aim to find the best type of induction for your company and begin the process promptly, on day one, for every employee.
Throwing too much information at your employee all in one go. Your induction needs to cover all the essential information but, bombarding your employee with too many new people, too much information and loads of paperwork will only end up making your employee feel overwhelmed and flustered. Instead, stick to the important information and organise sharing other information and introductions with various departments across the first week.
Leaving your new recruit with nothing to do or taking lonely breaks. You should make sure that your employee has company on their breaks if it's desired, and use downtime productively.
Instructing your employee to get straight into the job without an induction. Forcing your employee to jump straight into their role, without any proper instruction, will leave them with a lack of confidence in their ability to fulfil their job requirements. Therefore, it is very important to gradually introduce them to their role, providing the opportunity to attempt various tasks in a supportive environment.
---
Employee Induction Checklist
There is a lot to cover over the induction period and it can be easy to forget little bits that may seem trivial to you, but are important for making your new employee feel welcome and confident on their first day. One way of guaranteeing that all your employees are treated fairly is to use an 'Employee induction Checklist'. This will help to ensure all your employees are given the same information and will make sure you cover everything you need to.
You can use our employee induction checklist PDF to ensure that you cover everything you need to.
---
Consequences of a Poor Employee Induction
As an employer, it's important that you take advantage of a new employee's first day. It is the perfect opportunity to fuel their enthusiasm and excitement for their new role while providing a feel for your organisation. If your attitude towards induction is 'they'll figure it out', the likelihood is that your employee is going to develop some serious misgivings about working for you.
A poor employee induction can have a lasting impact. Uncertainty about their role and how to carry it out is likely to make them question if they actually want to be there. This is not an attitude you want to promote if you aim to retain good employees.
A poor induction can result in a longer adjustment period for your new recruit and can result in them underperforming. This can result in stress, unhappiness and reduced job satisfaction, leading to people leaving your organisation. Additionally, underperforming staff will lead to an increase in wasted management time as they tackle poor performance issues.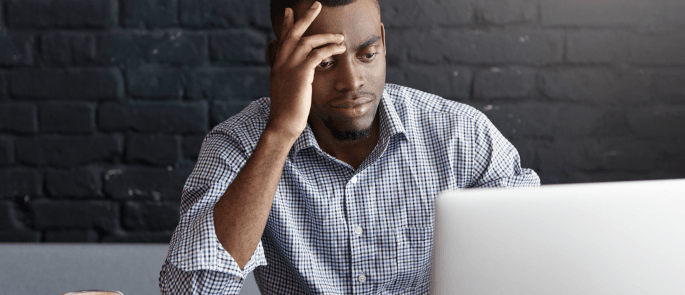 If you find yourself having to repeatedly rehire, people might get the impression that your organisation is a bad place to work. This is not the brand recognition you want. Having an induction process isn't enough. To have a positive impact on your new staff, your induction process must be effective. It has to be carefully planned, clear and must cover everything important. If your employee finishes their induction confused about what you expect, you will either lose a valuable employee or will have to carry out induction again.
Overall, not investing time and resources into an effective employee induction will result in wasted time, money and could lead to poor branding for your organisation. Ensure that you create a good first impression on all your new employees by using our Employee Induction Checklist.
---
What to Read Next: