Equality and Diversity Interview Questions – What You Can & Can't Ask
July 3, 2015
6 min read
Equality and diversity is an issue that affects all workplaces, no matter their size, location or occupation.
Everyone in the company – whether they're an employer, manager or employee – has a responsibility to promote fairness and togetherness and should strive towards achieving a culture free of discrimination, harassment, victimisation and bullying.
If you are responsible for holding interviews in your workplace, equality and diversity is especially important to consider. It's your duty to ensure that 'equal opportunities' is actively put into practise and encouraged when selecting people to join your team.
---
Protected Characteristics
The Equality Act 2010 makes it unlawful to discriminate against a candidate in an interview on the grounds of them having one, or more, of the nine protected characteristics.
The 9 protected characteristics are:
Age.
Disability.
Gender reassignment.
Marriage and civil partnership.
Pregnancy and maternity.
Race.
Religion and belief.
Sex.
Sexual orientation.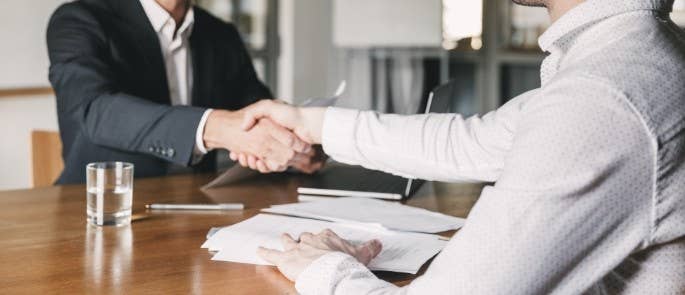 You shouldn't discriminate a candidate based on their name either. Whilst it's not a protected characteristic, discriminating against candidates on their name, and your assumptions based upon this, can create a harmful culture of stereotyping and unconscious bias, which workplaces must aim to prevent.
---
What Does Equality and Diversity Mean for Employers?
All employers (and employees) have a responsibility to comply with the Equality Act 2010 – there are no exceptions.
In an interview situation, this means that you cannot discriminate against a person when deciding who to employ: one person may not be favoured over another, offered different terms or not be offered a role at all, based on their possession of a protected characteristic.
You can, however, choose one applicant over another if the job justifiably requires a person to have a particular protected characteristic in order to perform the role. This is known as a genuine occupational qualification (GOQ). For example, if you need a female cleaner to clean the female bathrooms. What's important is that you can justify why you are singling out specific candidates – a GOQ cannot be applied to any situation without good reason.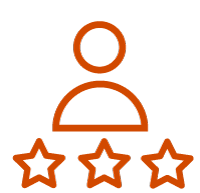 Need a Course?
Our Equality & Diversity Training looks at which behaviours are prohibited by the Equality Act and aims to help you promote a fairer, more tolerant and more diverse working environment.
---
Equality, Diversity and Job Applications
If you are creating an application form for a job role then it's good practice to avoid asking questions which could lead to discrimination taking place, especially if the information requested is irrelevant to the position.
For example, avoid including a question about the person's marital status if this will only lead to applicants being discounted because they've stated that they're in a civil partnership. Instead, stick to questions that are intrinsic to the job role and ones that will avoid directly discriminating against a candidate.
It's also important to ensure that the application form is provided in multiple formats. For example, provide a large-font version or an audio version. This then allows people with a disability to access the opportunity and ensures that you are not indirectly discriminating against potential applicants.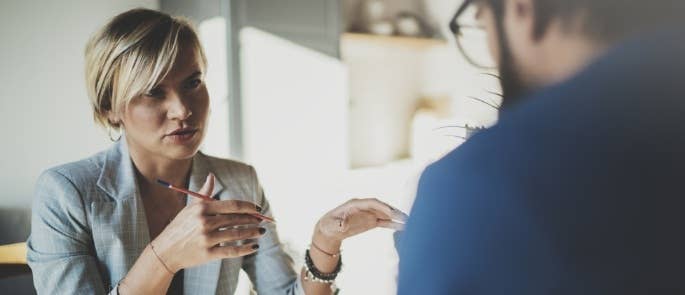 When you have advertised for a job role and people have begun to send in their applications you may find it difficult not to 'judge a book by its cover'. It's important that you focus on a person's abilities and suitability for the role and look past anything else, such as their date of birth, nationality or sex, which may cause you to judge them unfairly.
Everybody has prejudices and jumps to conclusions based on their misconceptions or previous experiences, but it's important that these are set aside for the application consideration process.
Therefore, you must not reject an application because of a person's sex, race, disability or other protected characteristic that has been declared on the application. This is direct discrimination, whether intentional or not.
---
Equality and Diversity Interview Questions: Things You Can't Ask in an Interview
In order to act in accordance with the Equality Act 2010, it's important that you conduct all interviews in a fair, equal and professional manner. This means not asking any inappropriate questions which may put equal opportunities at risk and go against the aims of the Act.
Specifically, you cannot ask about:
A person's age. Both when you're advertising for a role and when interviewing, you cannot ask a person's age with the intention of disregarding a candidate because you consider them 'too young' or 'too old'.
A person's health or disability. You cannot ask about a candidate's health or disability until a job offer has been made. You also cannot 'pre-screen' candidates using a health questionnaire or ask questions about a person's sickness absence at a previous role. The only exception is situations where the person's health is intrinsic to the job role, or if you are asking in order to make workplace adjustments for the candidate.
A person's sex. When advertising the role and interviewing a candidate, you cannot specify for a male or female worker unless there is a GOQ that applies. You also cannot ask whether people identify as male or female, as this information is protected by the Act and is irrelevant to the person's ability to carry out the job.
Pregnancy and maternity. You cannot ask a woman if she is pregnant, trying for a baby or planning to become pregnant in the future, as it is unlawful to base your overall decision on this fact: your decision must be based on the woman's ability to do the job role. Equality law also does not require a woman to tell you that she is pregnant when applying for a job and, if you give her the position and find out that she's expecting, you cannot dismiss her based on this fact.
Remember: the aim is to never ask questions which could be discriminatory in terms of the protected characteristics.

If the question you are about to ask is in relation to a protected characteristic and is unrelated to the job role, then it's recommended that you don't ask it at all. You don't want to discriminate against a potentially perfect candidate based on inadvertent prejudices or discrimination.
---
What about Positive Action?
In some circumstances, the Equality Act allows employers to take under-representation into account when choosing between two equally qualified job candidates. This means that you can, on occasion, choose someone with a protected characteristic for a position because you believe that their characteristic is under-represented in the workplace. For example, hiring a female candidate for a managerial position because everyone else in the workforce is predominantly male.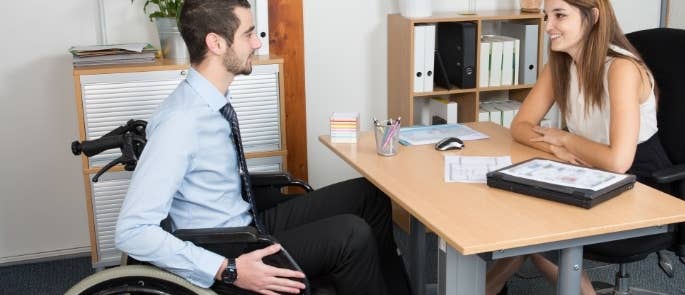 Positive action is an entirely voluntary notion and there is no requirement for employers to use it when recruiting or promoting workers. However, the benefit is that it shows your workplace actively takes equality and diversity into consideration.
---
Including an Equality and Diversity Survey in the Interview
Whilst it's clear that you can't ask questions directly related to a person's protected characteristics, it is possible to ask questions anonymously to get input on your workplace's existing equality and diversity culture and procedures. The benefits of carrying out a survey are that it gives you an insight into any potential barriers in your workplace that need removing before a candidate can begin work.
For example, if numerous applicants state that they have certain learning disabilities and you realise that your workplace isn't set up to cater for them, you can put these measures into place proactively. This means you make your workplace more accessible for them and you show you care about promoting equal opportunities.
The important thing you must keep in mind is that quality and diversity surveys should be voluntary and no candidate should be requested to fill out any section that they do not wish to disclose. Furthermore, to ensure the results do not impact your decision, you should carry out surveys anonymously and only refer to the results when you have multiple responses. 

---
What to Read Next: