Fire Safety Advice for Landlords: Protecting You and Your Tenants
May 2, 2017
5 min read
In 2015/16, fire and rescue services attended an estimated 162,000 fires in England. Of this figure, 303 were fatalities.
As a landlord, your tenants are vulnerable if you don't make sure your rented property is safe from potential fire hazards.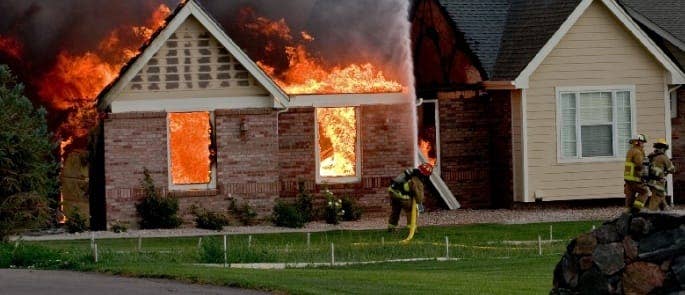 You must follow a number of fire safety regulations before rental, and must carry out various regular checks over the course of their stay. In accordance with the Housing Act (2004) and The Regulatory Reform (Fire Safety) Order (2005), these requirements are solely your responsibility.
---
Fire Safety Checks for Landlords
Fire safety measures vary depending on the building in question. It's down to your discretion to measure the potential risks and act accordingly. However, there are several requirements you must meet for any type of property.
7 Essential Checks Landlords Must Make:
Call a Gas Safe registered engineer to inspect gas appliances. They should check annually that all appliances work and are safe.
Check that all electrical appliances are functioning and non-hazardous. They must carry the British Safety Standard sign.
Install a Carbon Monoxide monitor in rooms with a solid fuel appliance (e.g. log and coal burning stoves and open fires). The law does not include gas and oil boilers, but it's still advised as best practice to fit one near gas boilers. Also, install a number of fire extinguishers if the house is large.
Install smoke alarms on every floor. Smoke and carbon monoxide alarms where required must be installed and maintained by law under the Smoke and Carbon Monoxide Alarm (England) Regulations 2015.
Provide your tenants with a copy of the last check performed. It should be dated within the last 12 months.
Make sure tenants have access to escape routes at all times. Install thumb turn locks on doors for escape routes and don't block stairs.
Check that any furniture and furnishings comply with regulations. For example, old or second-hand furniture may contain materials that release poisonous gases like carbon monoxide. The Furniture and Furnishings (Fire) (Safety) Regulations (2010) sets out the requirements.
When decorating, consider what materials to use. For example, instead of wallpaper or hessian covering, you could use emulsion paint. It is water-based and poses less risk.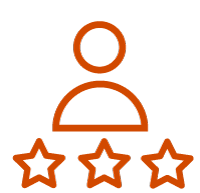 Need a Course?
Our Fire Safety Training Course teaches you the common causes of fires, how to prevent them, what fire safety arrangements are necessary, and the importance of following emergency procedures.
---
Fire Risk Assessments for Landlords
You must carry out a fire risk assessment before renting a property. Although there is no specific system or method required, landlords must identify and evaluate all fire risks with suitable and sufficient procedures. The traditional five step approach is generally recommended.
1. Look for any fire hazards.
Three components are needed to start a fire: a source of ignition, fuel, and oxygen. Obviously you have little control over oxygen, but make sure ignition sources and fuel are reduced and not within close proximity of one another where possible.
2. Identify people at risk.
Aside from tenants, others might be at risk, including people around the premises (neighbours), visitors, contractors, etc. You may even house people with increased risk, such as children, the elderly, or people with disabilities, so keep this in mind when deciding on safety measures. Also, be sure to consider socially-deprived houses (such as student accommodation or domains shared by unrelated occupants). They are at a greater risk than others and are statistically seven times more likely to have a fire.
3. Evaluate risks and decide what to do.
Once you've determined where hazards are present, decide how high the risks of a fire starting or putting a person at risk are. For example, do radiators and furniture have enough space between them? Are all appliances functioning properly? Are there a sufficient number of exits on each floor and in each room? Make sure bedroom windows open enough for a person to exit through if necessary.
4. Put fire safety measures in place and keep records.
Implement the safety measures required to mitigate risks, and consult other responsible people if necessary. You may employ a competent fire safety professional to assist you in carrying out an assessment and producing records if preferred. Your local Fire and Rescue service can also provide advice and guidance on best practice, but cannot complete an assessment for you.
Make notes about your findings and procedures. These records are important for demonstrating compliance and carrying out audits of your fire safety measures. Be sure to communicate fire safety information to tenants. Show them the location of fire exits and alarms, and tell them about any specific procedures put in place to prevent fire risks. They need to know not to interfere with them.
5. Review and update records regularly.
At every opportunity (i.e. between rentals) be sure to review the risk assessment. Check that fire safety measures haven't been compromised by previous tenants and that new risks haven't developed naturally, e.g. through wear and tear of appliances or the fabric of the building. Correct any areas that are lacking, and create new records of your changes.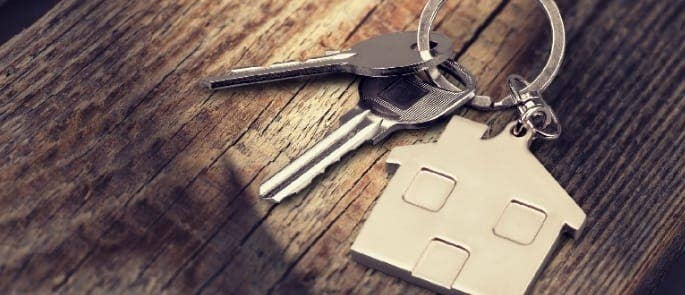 You or a competent person to whom you've delegated the task may carry out a risk assessment, but ultimately you're the one legally responsible for ensuring all fire safety requirements are met.
---
It's not just your investment that's on the line; it's also people's lives. If at any time your tenants inform you of a potential fire risk, act upon it immediately. If the worst happens and you're responsible, ignorance is not a defence.
---
Further Resources: