Chapter 4: Food Hygiene & Legal Info – How To Start Your Own Cupcake Business
July 9, 2014
4 min read
Legal Requirements for Food Businesses
All food businesses, no matter if they're a restaurant, café, bar, bakery, sweetshop or market stall, need to ensure that they adhere to legal requirements. We've detailed the areas you need to consider below to help keep you on the right side of the law:
Food and drink licences – Will you be serving alcohol, selling hot food or selling food on the street as part of your business? If you are then you'll need a special licence for it. Speak to your local authority for more information.
Food hygiene requirements – Food legislation, notably the Food Hygiene Regulations 2006 and the Food Safety Act 1990, state that everyone who handles or is associated with food as part of their work has a legal responsibility to safeguard that food. You can find out more about obtaining a relevant food hygiene certificate later in this document.
Risk assessment – You must undertake a risk assessment to ensure any food safety hazards are eliminated or minimised. This is known as a 'HACCP' control system.
Layout of the premises – All food businesses must be designed, equipped and operated in ways which prevent injury and the contamination of food and must also have appropriate washing facilities. Your local environmental health will assess your kitchen to ensure that it is suitable for use in your business.
Registering the business – Food businesses must be registered with the local environmental health office and with HM Revenue and Customs (HMRC).  See below for more details on registering your business.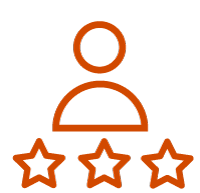 Need HACCP Training?
Our Level 2 HACCP course is suitable for employees at all levels within a food business. The course teaches learners about what they can do to help their business implement the system and comply with the law.
---
How to Register Your Cupcake Business
All food businesses must register their premises with their local environmental health service at least 28 days before opening. It's free to do this and applies even if you're working from your kitchen at home. If you have more than one premises – perhaps you're making use of your neighbour's kitchen too – then you will need to register each of them.
When you register, an Environmental Health Officer (EHO) will come round and inspect and certify your kitchen in line with health and hygiene regulations. They will also advise you on matters such as nut content, food allergies and product labelling. You should know how to prepare for an EHO visit, so you can get your cupcake business up and running as quickly and smoothly as possible, and maintain this standard – they visit businesses regularly to ensure they remain compliant.
To register your cupcake business, first you'll need to download an application form and fill it in. You can either get a form from your local authority or register online via the Food Standards Agency's website.
Don't forget that you'll also need to register your business with HMRC, no matter how small your business is. You need to register as self-employed (or as an employer if you have staff) and ensure that you keep up-to-date records of your business' money for your income tax self-assessment each year. Learn more about how to register your business on the HMRC website.
---
What Food Hygiene Certificate Do I Need?
Food safety regulations state that anyone responsible for handling and selling food must ensure that the food they sell is safe to eat. This is a legal requirement and so all cupcake business owners and people baking cakes from home must make sure that they, and their staff, are fully-versed in all things food hygiene.
The easiest and best way to demonstrate your knowledge is through food hygiene training, as this will ensure that you learn about all the relevant and important topics in one session. You should then aim to refresh your training every 3 years to make sure that you're up-to-date with any changes in the law or food safety practices.
If you're new to working with food then a Level 2 course in food safety is the most appropriate.
If you plan to be in charge of a large kitchen with lots of people, then a Level 3 food hygiene certificate is more suitable.
---
Confident in your knowledge of health and safety in a kitchen? Try our quick quiz to test yourself!
---
Business Insurance
Alongside your business registration, food hygiene certificate and appropriate licences, it is also incredibly important that you look into getting insurance for your cupcake business.
Accidents, damage to your equipment and theft may be covered in your kitchen at home by your home insurance, so make sure that you check your policy to see what is and isn't included. Anything outside of your home is unlikely to be covered, however, and so will need addressing separately.
Business insurance is important because if, by accident, you made a bad batch of cupcakes and one of your customers fell ill, then you could be liable and face prosecution if you're not suitably covered. A quick search on the internet for 'small business insurance' is all it takes to get you on your way to safety.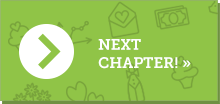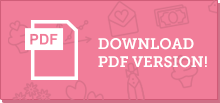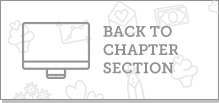 ---
Further Resources: