How to Keep Children Safe Online During the Coronavirus Outbreak
April 13, 2020
4 min read
With children now at home, parents, guardians and teachers have had to adapt to creative new ways of keeping them engaged. Often, this means encouraging our children to go online more to use various resources and to help them focus on their learning during the day.   Therefore, the lockdown is likely to increase the amount of screen time your child has. As a parent, it may cause concern to see how much time they are spending online, and you may be worried about their health, and their safety. Not only do children now have access to online resources, such as joining in with online classes, they are also likely to continue their downtime online, through playing games or chatting with friends via video apps. 
In 2018, a study found that 8-11 year olds spent an average of 13.6 hours a week on the internet, and just over 10 hours a week on their mobile devices. For 12-15 year olds this jumped to 20.5 hours a week online, and 16.8 hours a week on their mobiles. As the lockdown continues, the time children spend online and on mobile devices is likely to dramatically increase. 
Whether you live or work with children, your duty to ensure their safety is more important than ever. Educators should only send out links to approved websites, which the children have used before, but it is down to the parents and guardians to ensure their children remain safe while online. As their screen time increases, the steps we take to keep children safe online must be robust. To help you in this, we've produced 7 Tips for Child Online Safety, which we hope parents and guardians will use in their homes, and educators will use to advise both parents and students on what best to do. 
---
What are the Risks of Children's Increased Online Activity?
There are several risks children can face from increased online activity. Many schools in the UK have created educational packs for their students to learn at home, which include a range of age appropriate online resources and workbook based activities. When using online resources it is important that both teachers and parents are confident that the children are using them appropriately. The same is also true for children going online to socialise with their friends. We have created several guides for you to find further useful information on social media safety in our Parents' Guides to Instagram, Snapchat, Facebook and TikTok articles.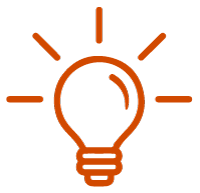 Safeguarding Specialist, Antonia Noble says…
 It is really important right now to ensure that students and parents remain extra vigilant to online activity. Now is a time when students may feel very vulnerable and alone, and these vulnerabilities may leave them more open to online exploitation, bullying, and peer-on-peer abuse, especially through social media. It is now more important than ever that children receive support in how to stay safe online.
Excessive use of the internet has been linked to negative physical and social effects. For example, poor physical health from too much time spent at a computer, poor cognitive development from the demands of multitasking whilst navigating the internet resulting in poor concentration, and social maladaptation as viewing of violent images, such as in some video games, do not prepare children for interaction in the real world.
Spending too much time on a topic or browsing the internet for educational purposes can also lead to information overload. If your child is fatigued or has difficulty concentrating, it is best to encourage them to work in 20-30 minutes time-bites, and encourage reflection through discussion on what they have just learnt. For young children, they should only be using the resources sent by your school, their time online should be limited and their access monitored. If your child is older, make sure you take time to explain the risks to them so that they know how to stay safe online.
As Steve Winyard of AgeBlock says "With children increasingly left to their own devices over the coming weeks and months, we need to encourage much greater awareness of the potential risks of exposure to inappropriate materials online."
Often children will be online unsupervised, whether they are working alone on school work or chatting with friends. In particular, this may be the case if one or both parents are continuing to work during the coronavirus pandemic.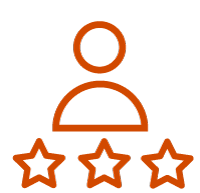 Need a Course?
Our Internet Safety Training aims to provide sufficient information to allow you to make informed choices, protect children from online dangers and ensure any issues are dealt with appropriately.
Continue reading for our 7 Tips for Child Online Safety below for more information on what you can do to protect your child online.
---
How to Limit Excessive Internet Use for Children
Having grown up with technology, children are often better at using it than their parents. Yet seeing them glued to their devices can cause worry – how do we know if they are using it in a beneficial way, and how much time is considered too much time online? 
If you fear your child is online too much, consider taking up a digital detox challenge, be it one day a week, or no social media between certain times of the day, for example between 5pm and 8pm. Setting digital downtime will give your child a break from the online world and gives you a chance to check in with them.
Another good way of limiting excessive internet use without seeming to is by getting the family to join in. Popular apps such as TikTok, where users post videos, are often used to show family dance challenges. Why not work on creating your own family dance routine and become the next viral video! 
---
7 Tips for Child Online Safety
There are a multitude of websites offering advice to concerned parents and remote working educators. If you do search for guidance and advice, make sure the website you are using is a trusted source. The ThinkYouKnow website offers valuable information and is the national online safety education programme from the Child Exploitation and Online Protection (CEOP) command, a part of the National Crime Agency. As a parent, we also recommend you use your child's school and teachers for advice. Remember that they are there to help and support both you and your child through this difficult time. 
We've compiled a list of ways in which you can help your child stay safe online. Remember, don't be afraid to use the internet to help protect your child when they're online. 
Install SafeSearch on your child's devices. It helps to filter results, to minimise the risk of exposure to things like offensive content or explicit pages. 
To protect children of certain ages, there are apps such as AgeBlock that help to protect children online from age restricted content. The app will block access to adult websites and limit access to social media sites.  
Most apps come with parental controls and so make sure you take the time to set these up on all devices so that you can manage what your child sees online. You can check with your network provider to change some settings, and you can also do it for some individual social media sites and apps like TikTok. You can read our social media guides to learn more. 

When setting up parental controls, it's also a good idea to check whether any apps have your bank account details stored. Often there are 'in app' purchases that can be made so it's a good idea to turn this off – unless you want a surprise bill! Blocking apps from taking payments is one way of providing a natural stopping point, as your child won't be able to progress on that pathway without asking for your help. This will give you an opportunity to check in on your child and assess their internet use. 

Using social media has always come with its own set of problems, such as cyberbullying, grooming, radicalisation and worries about self-harm, to name a few. InternetMatters has some brilliant resources and works with families to help children use technology in a smart and safe way. 
If you are worried about their internet usage, take a look at our resource on how to have a conversation with your child about internet safety. Make sure they are aware of the dangers and be open and honest when having this conversation. If they know they can come to you with concerns, they are more likely to do so. 

Get involved. The best way to check how much your child is online, and see what they are using it for, is to be a part of it! Set up virtual playdates, Netflix parties and embrace the good aspects of online fun.  
---
As our children are spending more time at home, they may understandably be feeling isolated. The internet can provide ways for them to reconnect with one another, and can be a useful tool in bringing families together. They will also be relying on it for their education. As a parent, guardian or teacher, it is important to recognise the positive aspects online connections bring, but we do need to make sure children are using it safely and that we do all we can to minimise these risks.
---
What to Read Next: