Ofsted: What are the Requirements Following COVID-19?
April 5, 2021
15 min read
Ofsted is the Office for Standards in Education, Children's Services and Skills. It has a vitally important role in ensuring that educational establishments for all ages, and organisations responsible for children and young people in England, are of adequate quality and are properly run.
Although an Ofsted inspection can be a source of worry and stress for a school or child services provider, they are a valuable way to learn and improve, as well as give organisations official recognition for their hard work and delivering best practice.
In this article we will help you to understand what Ofsted is, why it exists, its requirements for educational settings, and how it is adapting to the COVID-19 environment.
---
This guide covers the following:
Use the links above if you'd like to jump to a certain section of the guide.
---
What Does Ofsted Do and Why Was it Introduced?
You can explore this topic using the dropdowns below:
Ofsted's Remit
Ofsted was first formed under the Education (Schools) Act 1992. The aim was to centralise the school inspection service away from Local Education Authorities (LEAs) and to ensure consistent standards and expectations across the whole of England.
Today, Ofsted's role is much wider. It is now by law responsible for inspecting, regulating, monitoring and reporting on a wide range of services in England, which can be broadly split into the three categories below. Expand the boxes to find out more detail on each category according to the different inspection frameworks:
Education for all ages
Education providers as covered by the education inspection framework from 2019 include:
Any state-funded education provider for all ages (except for universities and higher education who are monitored by the Quality Assurance Agency), such as:

Maintained and academy schools or colleges with provision from ages 2-19.

Adult education, further education and skills providers (including employers who use the Education and Skills Funding Agency to train their employees).

Non-maintained special schools.
Independent (private) schools which are not affiliated to the Independent Schools Council ('non-association'). The remainder are inspected by the Independent Schools Inspectorate, who themselves are monitored by Ofsted.
Early years (age 0-5 years) and childcare (age 5+), including childminders.
National Careers Service.
Ofsted does not inspect or regulate home-schooling, known as 'elective home education', because there is no specific legislation dealing with home education as an approach. However, there is government guidance on the legal requirements for home-schooling.
Local area SEND (special educational needs and disability) provision for children and young people (ages 0-25)
Inspections of Local Area SEND provision are a joint effort between Ofsted and the CQC (Care Quality Commission) which began in 2016. They aim to assess how children and young people (ages 0-25) with special educational needs or disabilities (or both) are supported by the range of local services available to them. The inspection framework and guidance from Ofsted can be found here.
Social care services for children, young people and families
Social care services, as covered by Ofsted's social care common inspection framework from 2019, include children's homes, secure children's homes, independent fostering agencies, boarding schools, residential special schools, voluntary adoption agencies, adoption support agencies, residential family centres, residential holiday schemes for disabled children, and residential provision of further education colleges.
There is a separate framework for inspecting local authority children's services, which focuses on child protection (including joint inspections for multi-agency work) and experiences of looked after children and young people.
Additionally, Ofsted inspects Cafcass (Children and Family Court Advisory and Support Service), and has a monitoring and reporting role in places of detention through the National Preventive Mechanism.
Through this remit, Ofsted helps to provide assurance of standards, hold organisations to account, and encourage improvement of education, training and social service quality. Ofsted also produces consolidated reports on their findings, supplying valuable information to parents, service users and governing bodies, which can be used to inform policymakers and enable positive change.
As a non-ministerial department, Ofsted retains a level of political independence. Its leadership is not headed by a minister appointed by the Prime Minister, but by Her Majesty's Chief Inspector (HMCI) who is responsible directly to Parliament.
Ofsted inspectors, known as Her Majesty's Inspectors (HMIs), are experienced educational and social care professionals who have received dedicated training for their role as inspectors, and typically specialise in inspecting specific types of educational establishments or childcare settings. Ofsted normally carries out on-site visits and observations as part of its inspection process, but in March 2020 they suspended routine inspection activities due to COVID-19. They have since changed the way they work in order to adapt to the current situation.
Inspectorates Outside of England
It is important to note that Ofsted is only responsible for England, and that there are different inspecting bodies for Wales, Scotland and Northern Ireland. This article is tailored to Ofsted, but if you'd like information about the other inspectorates, please refer to the links in the following table.
How Does Ofsted Carry Out Routine Inspections and Provide Results?
Ofsted normally inspects schools through a two-day site visit, with one day notice. Inspectors will observe classes, meet with parents and teachers, and hold discussions with senior leadership team. They also examine school policies, procedure documents and school records, though they emphasise that they do not require any specific pre-work. This is because these documents should be part of normal day-to-day running of the school, and just need to be made available by 8am on the day of inspection.
Expand the boxes below to find out more.
Types of School Inspections
For education providers, there are two types of inspections: a section 5 'full' inspection and a section 8 'light' inspection.
Section 5 inspections are full inspections where a school is judged against all categories in the inspection framework, and may receive a change in judgement. The frequency of these inspections depends on the judgement grade of the school and ranges from 1 to 2.5 years.
Section 8 inspections are smaller inspections which are often carried out for 'good' schools or exempt 'outstanding' schools, and aim to confirm that the school still remains at this standard. They occur approximately every 4 years and cannot result in a change in judgement. Instead, the inspectors may request that a full Section 5 inspection be carried out in the next 1-2 years, if there is deemed to have been significant changes. Section 8 inspections are also carried out in emergencies when there are significant concerns.
It is worth noting that following a consultation in January 2020, the government is currently seeking parliamentary approval to remove the exemption of 'outstanding' schools from inspections. Ofsted intend to begin the process of scheduling inspections for all 'outstanding' schools starting in January 2021, according their last inspection date.
Ofsted Judgement Grades
The result of an Ofsted inspection is a series of judgements, which have four grades:
Grade 1: Outstanding (the school must 'good' or 'outstanding' in all judgement areas).
Grade 2: Good (the quality of education must be at least 'good' to qualify for this).
Grade 3: Requires improvement (previously 'Satisfactory').
Grade 4: Inadequate (one or more judgement areas are graded as inadequate).

Serious weaknesses (school is inadequate but leadership and management are not).

Special measures (both the school and the leadership and management are inadequate).
These judgement grades or 'Ofsted ratings' are well known and feature greatly in a school's public image, even appearing as search parameters in house-buying websites. In all cases, safeguarding must be effective, otherwise an inadequate judgement is given.
Categories of Assessment
Full Section 5 inspections result in an 'Overall Effectiveness' judgement, and separate judgements in the following attributes:
Quality of education, including a detailed consideration of the school's curriculum and how it is accessible to all pupils, including disadvantaged pupils and those with SEND.
Behaviour and attitudes, including the school environment, routines, attendance, and where bullying is sufficiently addressed.
Personal development, such as development of pupils' character, understanding of British values, respect and becoming active citizens.
Leadership and management, including safeguarding.
Early years provision (if applicable).
Sixth-form provision (if applicable).
More detailed descriptions of the requirements for each grade and their attributes can be found in the school inspection handbook and the Education Inspection Framework.
---
General Changes to Ofsted's Processes for COVID-19
Ofsted suspended all routine inspections on the 17th March 2020, as a nationwide lockdown began to combat the spread of COVID-19. There were exceptions for urgent inspections or where specific concerns such as safeguarding had been raised.
Up to May 2021, Ofsted has carried out 'interim visits' (education and local area SEND provision) or 'assurance visits' (social care). These visits are not inspections, so do not result in a change in graded judgement. The focus of these visits has been on gathering experiences and insight in educational settings and local area SEND, with the additional aim of monitoring regulatory standards and checking progress for social care and registered childcare/early years providers.
Ofsted has announced that, from 4th May 2021, some monitoring inspections will begin again, for schools and education providers who:
Were graded 'inadequate' or 'requires improvement' at their last two consecutive full inspections.
Have been graded 'good' but have not had an inspection within the five-year window, due to the pandemic.
Have been graded 'outstanding' but want to request an inspection. Those which have gone the longest without inspection will be prioritised.
Have had significant concerns raised about them.
If these visits lead inspectors to believe that the school has declined by two effectiveness grades – for example, from 'good' to 'inadequate' – then the school or education provider will have a full graded inspection.
However, secondary schools will not be inspected in the first half of the summer term unless the latter point applies, to allow staff to focus on assigning and submitting teacher-assessed grades. Their inspections will begin again from 21st June 2021.
The full programme of graded school inspections will resume in autumn 2021.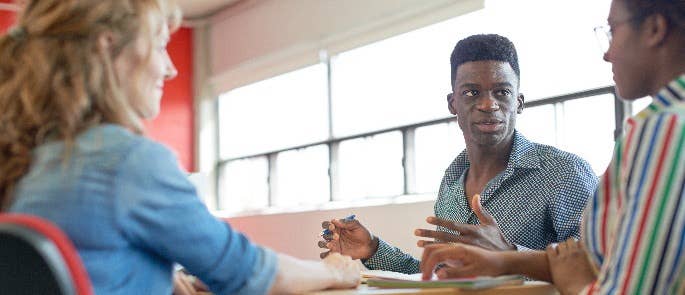 Social care providers have begun to have routine inspections from 12th April 2021. Areas with significant concerns about SEND provision will be investigated from April 2021, and full SEND inspections will take place from June 2021.
Data from visits is used to generate consolidated reports which give an overview of education and social care status as part of an Ofsted COVID-19 series. The first briefing reports were released in September 2020 for schools in education, and children's homes in social care.
---
What is Ofsted Looking for Following COVID-19?
Monitoring Inspections
During monitoring inspections, inspectors will seek to "understand how the school has adapted and prioritised the curriculum from September 2020". This will include how the curriculum was implemented remotely, and how curriculum planning has responded to learning gaps. Schools are expected to have an ambitious curriculum through which pupils can study the full breadth of subjects – including the newly mandatory relationships and health education – but if they not been able to achieve this, as long as they have plans in place to do so by the end of the academic year, inspectors will be sympathetic.
They will also:
Seek to understand how leaders supported the school community throughout the pandemic, including how remote education was put in place, how vulnerable pupils were kept safe and prioritised for face-to-face education, and how staff and pupils' wellbeing has been promoted.
Try to understand how "the school ensured the best possible attendance for those pupils eligible to attend in person". However, attendance itself will not impact Ofsted's judgement of a school.
Make allowances for COVID-19 leading to the school meeting the 'inadequate' criteria, if the school is only inadequate due to the impact of COVID-19.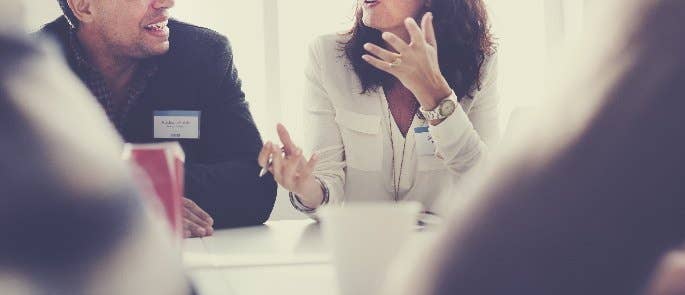 ---
Routine Inspections
Routine inspections, as conducted under Ofsted's Education Inspection Framework, are planned to return fully in autumn 2021.
The expectations of a routine inspection remain predominantly as normal, adhering to the published Education Inspection Framework and School Inspection Handbook. There will be some flexibility to recognise the current situation, including safety protocols that must be adhered to so that the inspection is COVID-secure, and updates of inspection remit handbooks. You can find out more about this here.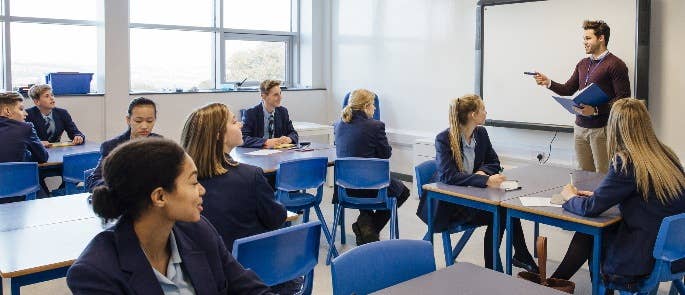 ---
How Can Schools Prepare for Upcoming Ofsted Visits and Inspections?
The following suggestions may be of use in helping you to prepare for the return to routine inspections:
Keep up-to-date and ensure the school is following Department for Educations Guidance for schools, especially the Guidance for full opening, which continues to be updated.
Follow Ofsted's website for any changes or updates to the Education Inspection Framework or school inspection handbook.
Formalise any addendums to school policies and confirm best practice for any temporary procedures in place.
Consider any points raised in Ofsted's consolidated reports from interim visits and see if any of them could spark an idea for improvement.
Set expectations and managing working relationships with other service providers for vulnerable and SEND pupils when self-isolating.
Prepare justified and accountable plans for use of catch-up support funding.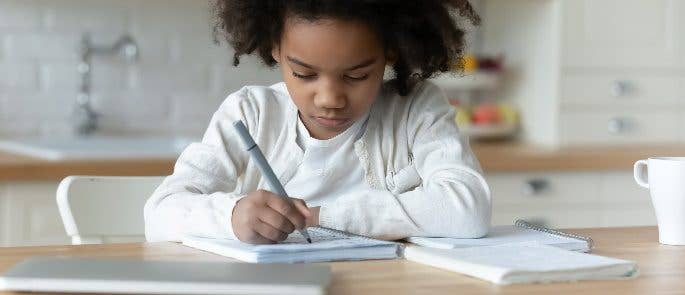 Currently, the Department for Education has specified that Ofsted should use performance data from previous years (i.e. not from 2020 and 2021) when assessing school performance, but it is worth keeping an eye out for any changes on this.
Additionally, for schools with early years provision:
Consider plans for implementation of the updated EYFS framework, which was published in July 2020 for early adopters, and becomes statutory in September 2021.
Ensure you are aware of, and meet, the required transition timelines for disapplications of the EYFS statutory framework, which can be applied for between 26 September 2020 and 31 August 2021 during local restrictions.
---
This article has given you an overview of Ofsted's responsibilities and the broad range of services that it covers. It describes how Ofsted normally inspects schools, and what has changed with COVID-19. Finally, it examines some possible expectations for when routine inspections return and suggestions for preparation. Hopefully, this will have helped consolidate your knowledge and provided you with useful links to specific sources of additional information where necessary.
---
What to Read Next: