Safeguarding Children Remotely: Requirements & Guidance
April 10, 2020
5 min read
Anybody who works with, comes into contact with, or spends time around children has a duty to safeguard and protect them from any potential harm. This responsibility extends to those who work in school and education environments, sports and activities clubs, medical environments, extra-curricular groups, and religious settings.
Due to the current Coronavirus (COVID-19) pandemic, schools have had to close their doors to all children, except those of key workers, in a bid to limit the spread of the virus. This has led to many jobs, tasks and activities becoming digital, as people find alternative ways to complete their school work and jobs online.
This ever-changing landscape has led to many education professionals wondering what their safeguarding requirements are for children who they are not currently spending time with, or who they're teaching remotely. We aim to answer these questions and outline your requirements in this article.
---
What do the Closures Mean for Educational Settings?
From 20th March 2020, the government closed all educational establishments for the foreseeable future. This included childcare providers, such as childminders and nurseries, primary and secondary schools, both state-funded and independent, colleges, and universities. Schools are now closed for all students, unless they are the child of a key worker or if they are considered a vulnerable child.
Under government guidance, if children can stay at home safely then they must: attending school should be a final resort. This means that the majority of children across the UK are now at home. This has led to many parents taking on home-teaching roles to assist with their child's education, and some teachers turning to e-learning methods to help their students, including using the internet to provide remote teaching, learning, and resources.
---
What are the Legal Requirements for Safeguarding Children Remotely?
Although children are no longer physically in schools, they must still be safeguarded as though they were. Schools play a vital role in keeping children safe, and these duties should not diminish now that children are at home.
All safeguarding requirements still apply, and school staff should still be operating in accordance with Keeping Children Safe in Education and Working Together to Safeguard Children guidance. Additionally, all staff should still be taking safeguarding training and ensuring that their safeguarding knowledge and skills are up-to-date.
The Department for Education states that all schools and colleges should be doing what they can to keep their students safe. Although the majority of children are not on the school premises, it's important that all staff who interact with children, whether this be online, over the phone, or even at their house if they drop resources off there, are vigilant and continue to look for signs that may indicate a child is at risk.
If you have a cause for concern or believe that a child is at risk, you should follow your usual procedure and deal with it as per your Child Protection Policy. Where appropriate, referrals should still be made to children's social care and the police if required.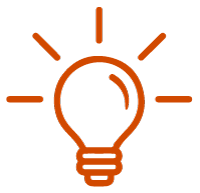 Safeguarding Specialist, Antonia Noble says…
 Safeguarding students remotely is proving to be a very important consideration, as teachers are still the people to notice when something is wrong and help children to stay safe. Teachers are hearing things right now that are really difficult to hear, but it's important to remain calm and report any safeguarding concerns to your Designated Safeguarding Lead immediately. Local Authorities must still be informed about what is happening and know when to intervene to protect a child.
---
Keeping Children Safe Online
Many teachers are trying to help their students as much as they possibly can, with some wanting to set up virtual classrooms and teach their students from a distance. The Department for Education is currently providing separate guidance on this topic of teaching children remotely.
You should make sure that you provide a safe environment to your students online, just as you would if they were on the school premises. You should ensure that appropriate filters and monitoring systems are still in place on your IT systems or the resources that you recommend. Somebody at your school should have the technical knowledge to maintain these safe systems, and you should have contingency plans in place in case these staff members are unavailable.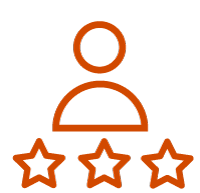 Need a Course?
Our Internet Safety for Schools Course will help you to identify when a child is at risk, explain the different safeguarding and cyber security risks, know how to respond to online safeguarding concerns, and teach online safety to your students.
---
Safeguarding Considerations if Teaching Remotely
All online teaching should follow the same principles as face-to-face teaching and the principles set out in your staff behaviour policy/code of conduct. This includes ensuring that the technologies and programmes you use are acceptable and appropriate, as well as communicating in a safe way, for example not through private social media accounts. All online learning tools and systems that you use should be in line with privacy standards, data protection and GDPR requirements.
If you are wanting to plan online lessons to send to your students or record yourself, then your organisation should carry out a risk assessment about whether this is appropriate and safe to do. Local authorities can also provide support to schools and colleges about this and whether it is appropriate. For anything that you send to your students, you must ensure that you are still abiding by safeguarding requirements. It's crucial to find a balance between helping your students and also upholding the necessary safeguarding responsibilities.
If you do record yourself and send this onto your students, then there are a range of important considerations that you should bear in mind. Never agree to hold a one-to-one session with a student and ensure you conduct your session in an appropriate setting – like a dining room or office and away from any photographs and personal items, if possible. Make sure you retain a copy of the video and the materials used in case any issues arise later.
Finally, you should ensure that there are reporting procedures in place for any students who are asked to complete work online. This is so that they can raise concerns whilst they are online. These reporting routes should go back to the school or college but should also signpost students to practical support, including Childline and CEOP.
---
Existing Policies
Your existing policies, including your behaviour policies, should apply to all online and any distance learning arrangements that you introduce. However, it's important to consider whether your existing policies are accurate in light of the current pandemic and whether they reflect the new reality for both students and staff.
While it may not be the case that you have to rewrite all of your school policies and procedures, it will likely be useful for you to add an annex onto the end of your policies. This should summarise any important changes that need to be considered due to COVID-19 and state how your organisation will respond in light of the situation.
---
Communicating with Parents
During this time, schools and colleges should be maintaining regular contact with parents and carers, including discussing the importance of being safe online. You should let parents know about any internet sites that their children are being asked to access for schoolwork. You should also inform them about anyone from the school their child is going to be interacting with online, if any.
If a parent tells you that they will be seeking online tutoring for their child during the time they are off school, then you must highlight the importance of ensuring that the person they select is safe and appropriate to carry out the job. This means they should be sought from a reputable organisation and they must be trusted to have access to children.
---
The COVID-19 pandemic means that we are living in unprecedented times. The situation has called for new and flexible arrangements as educators, parents, and children adjust to learning at home. Safeguarding children remotely brings new challenges, but existing procedures should still be followed to ensure children are safe and able to continue learning.
---
What to Read Next: