Health and Safety Checklist for Businesses Reopening After COVID-19
March 5, 2021
10 min read
Many businesses across the UK were required to temporarily close during lockdowns as a result of the COVID-19 pandemic, some for months at a time. Although these restrictions have since been lifted and all businesses can now reopen, there may be periods of closure due to staff having to self-isolate, supply issues, or potential future COVID-19 lockdowns.
When businesses reopen their doors to workers and customers after being closed, it's crucial for them to ensure it's safe to do so. This doesn't just mean being COVID-secure though. It also refers to checking that health and safety controls and procedures are still in place and effective, and taking corrective actions if not.
For example, depending on how long the premises had to be closed for, certain periodic checks may be overdue (like fire safety and equipment inspections) and other hazards may have materialised while the business was unoccupied (such as legionella risks or deteriorated asbestos-containing materials).
This article will explain the various aspects of health and safety that employers should consider before reopening their business. Doing so will ensure that you can operate legally and people can return safely.
---
What are the Health and Safety Risks to Consider Before Reopening?
The first thing that an employer (or a designated competent person) should do before they reopen the business after a sustained period of closure is carry out a risk assessment. Note that if the business was closed for only a short amount of time, such as due to staff self-isolating, it is unlikely that some of the following hazards will have arisen.
This risk assessment should include COVID-19 requirements and health and safety measures. It should assess all the risks that may have arisen during the period of closure, such as overdue checks, potential deterioration of the building or equipment, and even new hazards created by COVID-19 controls.
It should also consider any necessary information, instruction, and training for staff to cover new risks and how to follow control measures, as well as any overdue refresher training for health and safety. It's therefore important to check records. Staff may require both internal and external training, with internal training being especially important if there have been a number of changes to the premises and work processes due to COVID-19. People need to know what to do to work safely.
Some key areas you may need to consider before reopening after a period of closure include:
Fire safety.
Asbestos safety.
Legionella safety.
Electrical safety and PAT testing.
Inspections, maintenance, and restarting machinery.
Manual handling safety.
COSHH safety.
This list is not exhaustive, and although some areas will apply to virtually every workplace (like fire safety), others may not, which is why a risk assessment is so important. But it does give a good idea of the common areas that could have been compromised during a period of closure, which should factor into your risk assessment where relevant before reopening.
Use the dropdowns below to look at how each of these areas may have been affected by temporary closures and what actions you may need to take.
Fire Safety
There are a variety of fire safety measures and equipment in most workplaces that require regular checks and tests. This is crucial for ensuring they continue to function properly, so that fires are prevented and people can evacuate safely in an emergency.
You will need to carry out any overdue tests before reopening and check that fire safety procedures are still adequate. This is especially important if any routes have been affected by COVID-19 measures, such as building alterations that facilitate one-way systems.
Areas to consider include the following:
Housekeeping. You should ensure that housekeeping measures are still in place and effective, such as suitable storage for waste and hazardous substances.
Fire alarms. If these haven't been tested in a while, you may need to check every manual alarm call point to ensure they all activate and sound as intended. This also applies to any visual alarms and/or pagers. You should also check the condition of alarm call points and ensure they're not obstructed.
Escape routes and exits. These must be free from obstructions so people can use them properly. Fire doors should operate as intended, e.g. close automatically when not in use. The assembly point should also be visible and accessible. Furthermore, any additional measures for vulnerable people should work as intended.
Signage. All evacuation routes should have suitable signage, which are unobstructed and function properly (e.g. illuminate). This includes direction signs, fire action notices, and signs for indicating the location of equipment.
The whole system. The entire fire alarm and detection system, including detection systems and emergency lighting, should undergo checks at least every six months, so this may be overdue. You may need to check all the emergency lighting and detectors to ensure they're operating. The main control panel should also function correctly.
Extinguishers and blankets. You should check the condition of fire extinguishers and blankets, as they may have degraded. This includes the pressure gauge, any wear and tear or corrosion, and any inspections that are due from specialists. They should be in their intended locations and unobstructed.
New hazards. Have any new hazards been introduced since the business was last open, especially due to COVID-19? For example, new cleaning chemicals and hand sanitiser, which are sources of fuel.
Fire drills. If your business was due a fire drill during closure, then you may need to carry one out as soon as possible. This is especially important if there have been changes to the escape routes, so people can become familiar with them.
Information, instruction, and training. Fire safety and emergency plans should be up to date and clearly explained to all staff, especially if evacuation procedures have been affected. Some people's fire safety awareness training may be out of date, so you will need to ensure they take it as soon as possible. Likewise, fire wardens may need to refresh their training and be caught up about any new or altered evacuation procedures.
Asbestos Safety
If your work premises has any asbestos-containing materials, then it's crucial that these are checked before reopening. During closure, they may have degraded and there may be an exposure risk.
You will need to take action if this is the case, such as by hiring qualified and trained individuals to repair the area or remove the asbestos if required.
The specific areas to consider depends on what sort of asbestos-containing materials are in your building and what type of premises it is, so you should refer to any past asbestos risk assessments and information about your specific building.
You will also need to check if staff training for asbestos needs refreshing, as it may have expired during closure.
Legionella Safety
During a period of prolonged closure, the water systems in your premises may have been left to stagnate. This poses a legionella risk. It will therefore be crucial to restart all water systems properly, so they are flushed out. 
For example:
Hot and cold water systems.
Air conditioning.
Spa pools and hot tubs.
Vehicle washers.
Cooling towers.
Evaporative condensers.
Sprinkler systems.
Fountain features.
Note that water systems include all plant, equipment, and components associated with the system, including pipework, tanks, valves, chillers, etc. The entire system as a whole needs to be considered.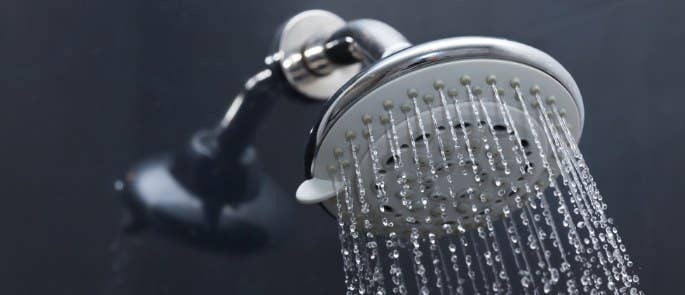 Depending on the level of risk and complexity of the systems you use, you may need to hire a qualified and competent person or specialist to come and carry out checks, inspections, and cleaning procedures. You may not have the necessary practical knowledge and equipment for cleaning them yourself.
Check any existing legionella risk assessments for your premises and seek specialist advice if needed, as the procedures required will depend on the type of systems you use.
For further guidance on legionella risks in light of COVID-19 and closures, read our dedicated article: How to Clean Stagnant Water: Guidance on Managing Legionella Bacteria.
Electrical Safety and PAT Testing
Electrical systems and equipment in the premises may need checking to ensure they're still safe for use and that they receive any overdue inspections and tests. The specific types that will need checking depend on your business's type of premises and what it uses, but generally speaking, you should:
Check that power sockets, cables, equipment, plant, and electrical systems as a whole are not damaged.
This includes checking for fraying cables, signs of overheating, and faultiness (such as equipment not starting up or working correctly). More in-depth checks may be needed depending on the equipment, which we will look at in the next section.
Ensure any overdue inspections and tests are carried out, such as PAT testing or full inspections and tests of equipment.
Certain types of equipment require checks and tests at certain intervals. For example, portable 110V construction equipment requires combined inspections and tests every three months. Entire electrical systems should be inspected and tested at least every five years by a competent person, so you should also check whether this is overdue.
Review your risk assessment for electrical equipment and appliances, as well as any records of maintenance and inspections, to see whether they are due a check before you reopen.
You should also consider whether anyone is due refresher training for electrical safety or PAT testing.
Inspections, Maintenance, and Restarting Machinery
You should check whether any appliances, equipment, and plant are due a statutory inspection or check. It's recommended that these (including their operational, safety, emergency, and isolation features) all receive a general inspection in any case to ensure they're operating correctly and there has been no degradation during inactivity.
The level of checks required will depend on the machinery in question, the recommendations set out by the HSE, and the manufacturer's instructions, so be sure to check your maintenance and inspection records and seek guidance where required. Furthermore, you should ensure a competent person carries out checks, whether that is yourself if you are qualified or an external specialist.
It's also crucial to ensure the restart process is done safely. Some businesses will have plant and/or equipment that needs to be restarted by following a specific procedure and with consideration of how their functionality may have been affected, in accordance with the manufacturers' guidance. Being out of operation for extended periods could compromise their performance and safety.
For example, on construction sites, you may need to check the engines, batteries, brakes, pulleys, chains, wheels, steering systems, and any other areas that are crucial to the operation and safety of machinery, plant, and vehicles. Another example is automated machine parts or processes in manufacturing that may have moved out of calibration from their previously recorded or registered positions.
You should always seek specialist advice, including guidance from the manufacturer or supplier of your plant and/or equipment where needed, to ensure you can resume operation safely.
Manual Handling Safety
Manual handling activities need to restart safely so people's physical wellbeing is not put at risk. A good way to check this is considering the LITE acronym, which stands for load, individual, task, and environment.
For example:
Have the capabilities of individuals changed? Due to inactivity for many months, some people may not have the same physical strength as they did before.
Are lifting aids in good condition? These should receive any overdue inspections to ensure they operate properly.
Is the environment still safe and suitable? This includes any obstructions and uncomfortable environmental factors like humidity.
Are people having to carry out manual handling tasks alone due to COVID-19? To meet social distancing requirements, some people may now have to carry out manual handling tasks that were previously team-based by themselves, which could increase risks.
Staff may also need refresher training for manual handling, to ensure they still understand safe handling techniques and to comply with training requirements.
COSHH Safety
In addition to checking that COSHH control measures are still adequate (such as storage procedures for hazardous substances), you will need to consider any new COSHH hazards. This is especially important in light of COVID-19, as most workplaces will have increased the frequency of cleaning activities and may now have hazardous substances and processes involving them that were not previously covered in the risk assessment.
It's therefore crucial to assess anything new covered by COSHH, so the health of staff and anyone else who may be exposed is not put at risk (for example, due to repeated exposure to cleaning chemical vapours and wet work).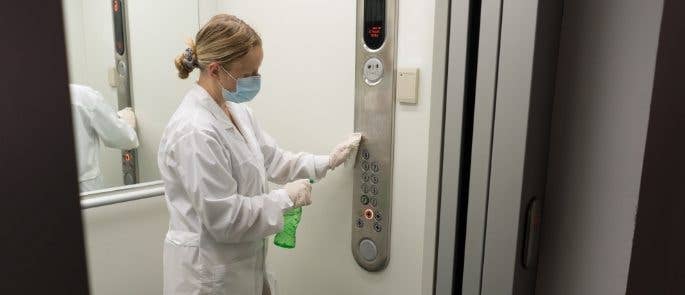 This may also involve providing staff with new or refresher training, especially if they are adopting cleaning responsibilities when they previously did not carry them out.
High Speed Training provides a dedicated online COVID-19 COSHH course for cleaners if you require it for your staff: COVID-19 Essentials: Infection Prevention and COSHH Training for Cleaning
---
Free Health and Safety Checklist for Businesses Reopening
To help you carry out a check of various health and safety areas in your business before reopening after a period of closure, we've created a free downloadable checklist for you to use.
It covers all the areas discussed throughout this article and includes space for additional notes, if you want to include anything else specific for your workplace. For example, to make notes about external advice you've sought out from a specialist or manufacturer. 
The checklist should be used and filled in by an employer or a competent person of the business it is being used for. Note that it should only be used to support risk assessments and cannot be used as a substitute. It is not a replacement for a full risk assessment or official risk assessment records. Rather, the information recorded in this checklist will be a useful contribution to the overall risk assessment and should be transferred to it.
---
Businesses will be eager to get back to work following periods of closure, but it's important to ensure you reopen properly. You should check various areas of health and safety that may have been compromised during closure, such as overdue checks and any deterioration around the building. This will ensure that both staff and customers can return to the business safely.
---
Further Resources: