Can YOU Spot the 10 Differences in This Busy Restaurant?
November 22, 2019
6 min read
We challenge you to spot the 10 differences in this busy restaurant scene!
The current record time stands at exactly 8 minutes – can you beat it? Scroll down for the puzzle.
---
Hospitality in the Spotlight
Here at High Speed Training, we've spent months delving into the world of hospitality, recognising it as a form of 'art.' We conducted exclusive research into the challenges the industry faces and whether or not the UK really appreciates the 'art of hospitality.'
Our results could be surprising for some, revealing that the general public believed the UK to have the friendliest hospitality in Europe. With this in mind, it's clear to see that, as a nation, we need to make sure we are proud of our hospitality industry.
Where Are the 10 Differences?
We're challenging the nation to see if you can spot 10 differences in the restaurant scene below…
It may seem a tall order to imagine there are 10 differences in the graphic. It's certainly causing a stir among the staff at High Speed Training.
Perhaps, the most obvious differences are the hardest to see. Our Marketing team missed one major difference in the centre of the image! However, Content Author and Hospitality Specialist, Sarah Taylor, no doubt had a helping hand from her extensive industry experience, achieving the record time of 8 minutes.
If you're still persevering with finding all 10 differences then stop scrolling now! We reveal the answers below…
---
Our Art of Hospitality report details findings from 2,000 members of the public and 250+ professionals. Find out which job roles are most at risk post-Brexit and how public and professional opinion differ on the issue of staff retention.
---
Obvious differences include the change of picture, the menu book colours and the swap between white and red wine. However, the most obvious difference appears to be the apron worn by the waitress – a difference that was missed by a handful of High Speed Training staff!
---
8 Minutes to Spot the 10 Differences?
We were thrilled when we saw our brainteaser puzzle in The Daily Mail. Although, we appear to have been shown up by several Daily Mail readers, who claim to have completed the puzzle in much less time than Sarah's original record…
In all honesty, we're a bit dubious!
---
Can you spot all 10 in an impressive time? Let us know in the comments below.
---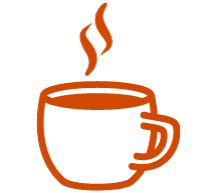 Further Reading