Workplace Health and Safety – Whose Responsibility Is It?
June 11, 2018
4 min read
Health and safety in the workplace cannot be ignored. According to the Health and Safety Executive (HSE), in 2016/17, there were 1.3 million cases of work-related ill health and 0.6 million non-fatal injuries to workers. If you're uncertain about your role – or you assume health and safety is someone else's job – then it's time to take some initiative and learn.
The duties of each staff member in a workplace differ, particularly depending on the industry. However, regardless of the type of workplace you're in, health and safety procedures require the full compliance of everyone in the workplace in order to be effective.
By knowing who has specific health and safety responsibilities, you'll be able to assess whether everyone in your workplace is fulfilling their role, and take action if not.
---
Who is Responsible for Health and Safety at Work?
To put it simply, everyone is responsible for health and safety in their workplace.
Whether you're the owner of a business or a staff member working on the shop floor, the law requires you to carry out certain actions to meet health and safety requirements. Fulfilling your duties not only helps protect yourself, but also everyone else you work with.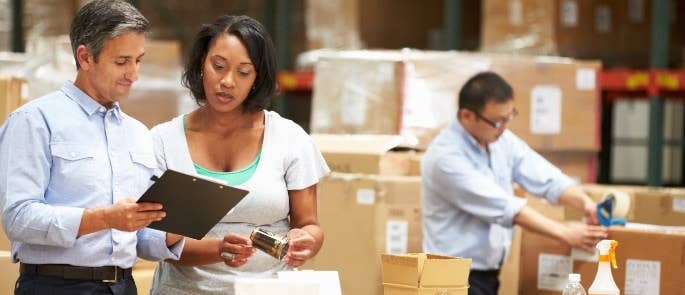 Different roles require different health and safety duties:
Owners and employers of businesses are primarily responsible – they must implement and oversee the management of health and safety measures. They, or a competent person to whom they've assigned the task, must carry out regular risk assessments. These are crucial because they help determine where new safety procedures are needed and whether existing ones are effective.
Managers and supervisors require a thorough understanding of health and safety. They must understand how to carry out their role safely and how to maintain control measures in their workplace. The employer may task them with relaying safety information to staff, which requires management to provide suitable information and training.
Employees need to understand the health and safety risks associated with their work. They need to follow any training they receive and know not to interfere with their workplace's specific procedures. Furthermore, they must know how to carry out their work activities safely and minimise risks around the premises.
As you can see, everyone has a part to play in upholding health and safety at work. Therefore, each and every person in the workplace needs to be on the same page about their responsibilities and work in unity.
---
Employer Health and Safety Responsibilities
Employers have a legal duty to look after their employees' safety and wellbeing. They also have to ensure that anyone who visits the premises, works temporarily, or has specific requirements remains free from harm.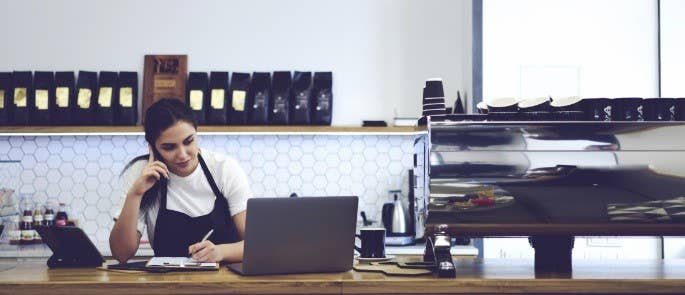 To fulfil their responsibilities, employers must:
Carry out risk assessments. This involves inspecting the workplace to determine whether there are enough procedures in place to protect people.
Consider who needs protecting from hazards. As well as general staff around the premises, employers need to think about contractors, part-time workers, and people with specific requirements. For example, pregnant and nursing women and workers with disabilities.
Implement safety procedures. They must arrange for the installation, maintenance, and management of anything that the workplace requires to keep people safe. For example, replacing old equipment, improving manual handling routes, and providing additional training.
Create a written health and safety policy. This is a legal requirement for businesses with five or more employees, although it's recommended even if you have fewer. The policy should make all staff aware of the health and safety procedures in place, including fire safety and first aid.
Display the health and safety law poster. This is also a legal requirement.
First aid. Every workplace should have a suitably-stocked first aid kit and a number of first aiders who have received practical training.
Provide training to staff. Training ensures that everyone understands the risks they may face, which enables them to act more independently. The specific type of health and safety training that staff require depends on their role. For example, people who lift and carry heavy items should receive manual handling training.
You should consider using a training calendar to organise training smartly, which can help the business continue running smoothly. The employer must pay for training and deliver it to staff during work hours.
These are just a few of many employer responsibilities. Employers must run a business that complies with the law and keeps staff safe, so it's crucial that they familiarise themselves with their duties.
---
Employee Health and Safety Responsibilities
Although employees have fewer responsibilities than their employer, they still have a legal requirement to help the workplace remain safe at all times. They must have a hand in minimising the risk posed to themselves and others in the workplace.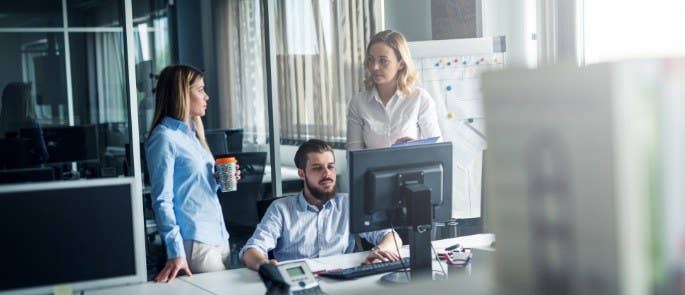 To fulfil their responsibilities, employees must:
Follow any health and safety instructions and training they receive. This ensures that they work in a way that doesn't create hazards or increase risk to themselves or others.
Adhere to safety procedures. They must not interfere with anything put in place to protect their safety, such as protective barriers, systems, and equipment. They must wear their PPE at all times if work requires it.
Be proactive. Good housekeeping helps keep hazards at a minimum at all times. For example, cleaning as they go and tidying away obstructions will help to avoid accidents. Proactive behaviour also builds a good workplace safety culture, which encourages others to follow suit.
Report any failings in safety procedures. For example, if they discover faulty equipment or broken PPE, they must take it out of use and tell their supervisor straight away. If they think something is posing a risk to people's safety and there isn't a control measure in place, they should tell senior staff.
If employees successfully follow safety instructions and take initiative, they can help keep the workplace safe and help the business fulfil its legal duties. They'll ensure they protect themselves, colleagues, and others from ill health or harm.
---
What to Read Next: