Where Can FGM Survivors Find Support? A Guide for Health Workers
January 3, 2017
3 min read
Survivors of FGM need physical, material, and mental support. This comes from a mix of healthcare organisations and NGOs such as the NHS, the FGM National Clinic Group, the World Health Organisation (WHO), and charities like Daughters of Eve and Forward. This guide provides a map of where health workers can find support for FGM survivors in England, Wales, and Scotland.  This list is by no means exhaustive and if any of the information here changes please let us know in the comments or drop us an email at thehub@highspeedtraining.co.uk.
---
FGM Support by UK Region
England
This directory lists FGM services in London, Bristol, Birmingham, Nottingham, Leeds, Newcastle, Durham, Middlesborough, Liverpool, and Manchester. London
Bristol
Birmingham
Nottingham
Leeds
Newcastle
Cleveland and Durham
Middlesbrough
Liverpool
Manchester
Scotland
Wales
BAWSO provides specialist support for BME communities in Cardiff, Swansea, and Newport.
Wales FGM Forum alternates between North and South Wales as an information exchange group. Contact Val Owen at val@cartrefbontnewydd.org or Carol Salmon at carol_salmon@flintshire.gov.uk for more information.
She Can Consultancy is a training and healing centre transforming lives by providing practical and emotional support to women affected by various forms of trauma. They provide support for women affected or at risk of female genital mutilation, forced marriage, sexual violence and abuse. Contact Mayameen Meftahi shecanconsultancy@gmail.com for more information.
---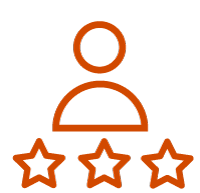 Need a Course?
Our FGM, Forced Marriage & Honour-Based Violence Awareness Training will help you come away fully aware of how you can take action to help prevent these abuses if you are concerned that someone you know is at risk. You will also discover the multitude of organisations who are available to help by giving advice and assistance to front line workers and victims.
---
What To Read Next: