How to Avoid Electrical Hazards at Work
October 12, 2015
2 min read
What Are The Most Common Electrical Hazards?
Most office environments are considered low-risk in terms of electrical hazards, particularly when compared to other industries. While this may be true, it does not make the hazards any less significant.
Most electricity-related injuries are typically the result of:
Poorly installed and/or maintained electrical equipment.
Faulty wiring.
Overloaded, overheated, or shorted outlets.
The use of flexible leads and extension cables that are prone to damage.
Using equipment that is believed to be dead but is live.
Incorrect use of replacement fuses.
Using electrical equipment near a source of water or with wet hands.
The most common causes of electrical hazards in office environments are faulty or defective equipment, unsafe installation, or misuse of equipment – particularly extension cords, power strips, and surge protectors.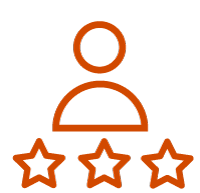 Need a Training Course?
Our Electrical Safety Training is designed to ensure that both employers and employees understand the main risks and the necessary controls for the safe use of electricity at work.
---
Installing and Maintaining Safe Equipment
Under the Electricity at Work Regulations (1989), employers need to take action for ensuring all electrical equipment on the premises is safe for use and will not pose any dangers. They are responsible for correctly installing and regularly maintaining all electrical equipment on site. This includes:
Ensuring that all electrical equipment selected for workers is safe for work activities and for their intended purpose.
Ensuring that all electrical equipment has gone through the necessary checks before being brought onto the premises.
Ensuring that all electrical equipment is properly installed and maintained by a qualified person.
Arranging for equipment to be regularly inspected for faults, to be isolated immediately if faults are discovered, and to be repaired by a suitably trained person.
Preventing all live parts of electrical equipment from being accessed during normal operation.
Providing all employees with information and training on electrical safety and the correct use of electrical equipment.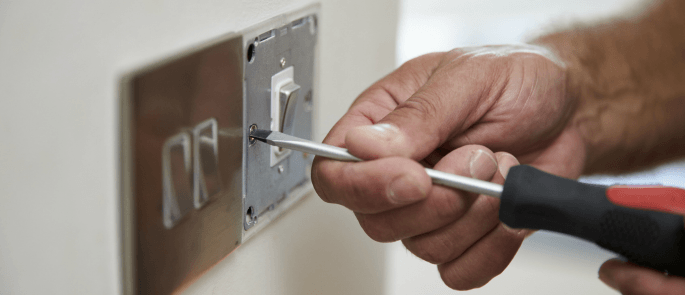 ---
Employee Awareness of Electrical Hazards
Office hazards that may lead to electricity related accidents:
Electrical cables that are frayed, loose, or have exposed wires.
Rattling plugs.
Electrical equipment that gives off a strange odour.
Overheating equipment (those that are not heated by normal operation).
Overloaded outlets or extension cords.
Equipment that is not working properly.
Any faulty equipment, wiring, plugs, etc. should be removed from the premises immediately and reported to your supervisor or whoever is in charge. Outlets should not be overloaded, so either take action to plug equipment elsewhere or tell the competent person, who should take action and minimise the need for overloading them.
For example, this may involve having a licensed electrician install additional outlets to reduce overloading or the need to rely heavily on extension cords.
---
Tips for Minimising Electrical Hazards
Switch off and unplug appliances when they are not in use and before cleaning.
Turn off all appliances at the end of the day.
Do not force a plug into an outlet if it does not fit.
Do not run electrical cords through high-traffic areas, under carpets, or across doorways – this will prevent cords from being worn down and minimises accidents.
Maintain at least 3 feet of clearance in front of all electrical panels.
---
Further Resources: