An Introduction to Anti-Bribery Legislation
May 7, 2014
3 min read
The Bribery Act 2010 is the UK law that aims to prevent bribery and prosecute those who take part. Bribery undermines democracy and threatens the economy, so the Act is needed in order to keep things under control, outline what is right and wrong and respond to the threats that bribery poses.
---
What is Bribery?
Bribery is the act of offering, giving, promising, asking, agreeing, receiving or soliciting something of value for the purpose of influencing an action. You can be actively or passively involved in a bribe: you can be the person offering the bribe or you can be the person taking it.
In business, bribery is a crime, and it is taken very seriously under the Bribery Act legislation.
---
Examples of Bribery
Bribery often involves money, but not always. In fact, bribery can involve anything that is in breach of expectation or trust and is considered improper for the situation. This includes money, gifts, favours, promises and hospitality.
Examples would include attempts to influence decisions by local authorities, regulatory bodies or elected representatives on matters such as planning consent, school admission procedures or driving tests.'
In general, a bribe can consist of anything that the recipient views as valuable. For example:
Offering a local authority free access to your company gym if they waiver your fee.
Giving a school admissions office £50 if they put your child at the top of the list.
Agreeing to accept £100 from a client in exchange for processing their application today.
Promising a regulatory body money if they deal with your concerns first.
Giving a client an expensive car so that they'll see you as a priority.
Receiving jewellery for marking someone's test as 'passed'.
Genuine gifts or offers of hospitality are excluded and are not deemed as bribery if they are appropriate or expected in the situation. For example, a company may give you a gift to say thank you for choosing them or a business partner may put you up in a hotel the night before a big meeting.
---
When is Bribery an Offence?
When the gifts, money, favour or promise etc. become improper and out of the ordinary for the situation, it then becomes an offence and is considered bribery. For example, if the gift is:
Concealed.
Excessive.
Beyond normal practice.
Outside of the terms of the contract.
Targeted at key, influential people.
It is also an offence for an organisation to fail to prevent bribery from occurring in their business.
---
What is Anti-Bribery?
Anti-bribery means putting measures in place to prevent bribery from happening in your organisation. Bribery is illegal and so all businesses should have an anti-bribery policy in place if there is a risk that someone who works for you, or on your behalf, might be exposed to it.
An anti-bribery policy should aim to reduce and control the risks, provide rules about accepting gifts, give guidance on how business should be conducted and provide direction on how to avoid conflicts of interest. All staff should be aware of the policy and the information that it contains.
If the risk of bribery being committed in your organisation is very low then you may not need an anti-bribery policy in place. The decision is based upon your own personal risk assessment.
To help you put adequate procedures in place, the UK government has published a set of six principles that you can use. These principles are intended to be flexible, as smaller businesses are likely to face different challenges to bigger companies. The six principles cover:
Proportionate procedures.
Top level commitment.
Risk assessment.
Due diligence.
Communications.
Monitoring and review.
You can learn more about what's contained under each principle here.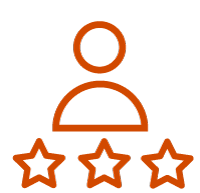 Need a Course?
Our Anti-Bribery Training  is designed to help organisations understand the importance of adhering to the rules of the Bribery Act 2010 and ensure that they have an adequate anti-bribery policy in place.
---
What are the Penalties for Bribery?
The penalties for committing a crime under the Bribery Act are a maximum of 10 years' imprisonment, along with an unlimited fine. There is also the potential for the confiscation of property and the disqualification of directors.
However, there is a full defence if you can show you had adequate procedures in place to prevent bribery, so ensure that your anti-bribery policy is up to date and everyone is familiar with it.
---
Further Resources: