Case Study: Compliance Training at The Wakefield Trinity Foundation
June 22, 2022
5 min read
The Challenge
Completing staff training during a pandemic.
Finding an accredited online course that would complement in-house training.
The Objectives
To ensure that all staff receive thorough and comprehensive safeguarding training.
To ensure that staff have the option to complete training remotely and flexibly.
The Solution
Flexible online training which meets the Foundation's contractual requirements.
Well-structured and informative courses which staff can complete in their own time, at their own pace.
---
As part of our client case study series, we caught up with Luke Shale, Head of Education and Learning at The Wakefield Trinity Community Foundation, to find out more about the Foundation and its training needs.
---
About The Wakefield Trinity Foundation
Our vision is to be the most effective charity, both nationally and internationally, that uses sport as a tool to identify and support vulnerable people and help to change lives for the better.
Wakefield Trinity Community Foundation
Wakefield Trinity Community Foundation, which is an award-winning charity aiming to motivate, educate and inspire its local community through the power of sport, is the official charity of Wakefield Trinity, a professional rugby league club in West Yorkshire.
The Foundation aims to provide people in the local community with life-changing opportunities, especially its children and young people. They want to see communities grow, develop and become more active.
Working alongside other Super League and Championship clubs, the Foundation also delivers programmes on behalf of The Rugby Football League across the UK. In addition to their work locally and nationally, the Foundation also works in Nigeria, giving local people the opportunity to play rugby through a club sponsorship.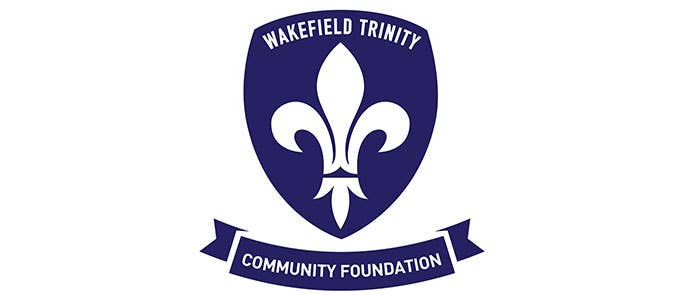 ---
How Does The Foundation Support The Local Community?
The Wakefield district contains some of the most socially and economically disadvantaged areas in the UK, so the children and young people the Foundation supports are often facing challenging circumstances. By working with local schools, they are able to identify and engage children from typically 'hard-to-reach' families. Trinity Healthy Holidays Club and Trinity DNA Camps inspire participating children with a packed schedule of sports and social activities. The events are supported by Morrisons, who provide the children with a free lunch every day they attend.
Partnering with the EFL Trust, the Foundation deliver the National Citizen Service project, creating a number of different opportunities for 16–17-year-olds. Through social enterprise activities, participants help to improve green spaces and charity gardens across the local community and beyond.
The Foundation also aims to use the power of sport to help engage young refugees and asylum seekers in local club life. Their 10-week Inspiring Futures project gives participants the chance to boost skills, play sport and find out more about Wakefield.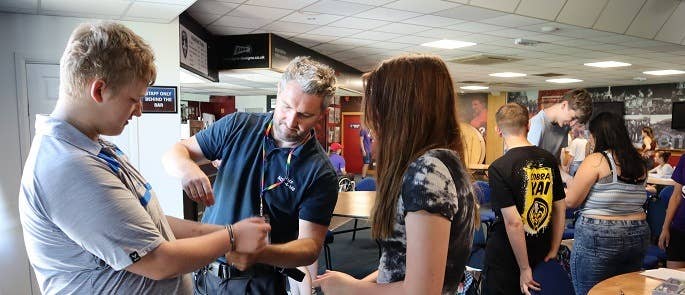 ---
Why Choose High Speed Training?
The Foundation had always opted for a traditional, face-to-face training model, but the restrictions enforced during the pandemic meant that we had to find an online solution.
Luke Shale, Head of Education and Learning at The Wakefield Trinity Community
We asked Mr Shale why the Foundation selected High Speed Training as their online training provider.
'At any one time, we can have up to 60 children and young people on-site, so we take our safeguarding responsibility very seriously here at The Foundation. It is absolutely essential that we refresh our safeguarding knowledge regularly and keep up-to-date with new policy amendments or announcements.'
'We looked at a variety of online training providers to assess which course was the most informative. We needed a course which gave us in-depth safeguarding knowledge and met the contractual requirements from our accrediting partner, the National Citizen Service. High Speed Training's course included all of the elements we were looking for and it was reasonably priced. Fortunately, a colleague who had just joined the Foundation had used High Speed Training in his previous employment, so he was able to recommend the Designated Safeguarding Lead course.'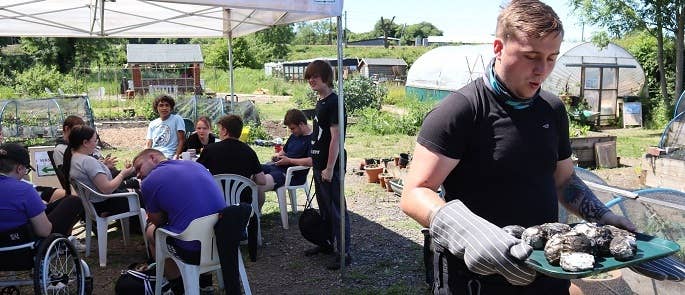 ---
What Were The Advantages of Taking The Training Online?
The DSL course was the best structured online course we have completed.
Luke Shale, Head of Education and Learning at The Wakefield Trinity Community Foundation
'Firstly, it gave the staff the freedom and choice to learn in their own time, at their own pace. We all have a number of roles and responsibilities, so this course gave us the opportunity to plan the training around our current commitments.'
'We also felt that online training gave us the chance to stop and focus on particular areas of interest. Where information was key to our roles, we could take the time to digest the content at our own pace.'
'Other online courses I have taken in the past from different providers were delivered through separate video-only modules, which made the experience too passive. In contrast, we found that the High Speed Training course was both interactive and accessible. It had an optional audio voiceover and it was filled with exercises and reflection opportunities – which held our attention throughout.'
We asked Mr Shale how the Foundation's experience of taking a High Speed Training course might affect their training model moving forward.
'We will absolutely consider a more hybrid approach to our training from now on. Online training gave our staff the opportunity to renew and refresh their knowledge. It suited everyone's level of need and gave us the unique learner journey we were looking for.'
You can find out more about The Wakefield Trinity Community Foundation and their fantastic work here.
---
If your company requires compliance or professional development training, then visit our extensive course library. Our accredited training features over 180 courses in Food Hygiene, Education, Safeguarding, Health and Safety and more. To discover how we can help your organisation grow, call a member of our friendly support team on 0333 006 7000.
---
What to Read Next: