The Health, Safety & Legal Responsibilities of Landlords
January 14, 2019
6 min read
To ensure that tenants have a safe, pleasant place to live, the law requires private landlords to fulfil numerous responsibilities. These mainly relate to the upkeep and safety of the building, but also include duties that ensure fairness and privacy for the tenant.
This guide will take you through all the legal responsibilities of private landlords, to make it clear what the landlord must do and what the tenant can reasonably request. It also therefore clarifies what the tenant is responsible for, as both have to do their part in maintaining the property.
---
The contents of this guide are:
Use the links above to navigate to a certain section of the article.
---
What are the Basic Legal Requirements of Landlords?
The specific duties of a landlord vary depending on the tenancy type and agreement, but all landlords must follow certain basic duties to accommodate their tenants. This includes providing certificates and documentation, carrying out checks, adhering to access rights, and following deposit protection, rent increase, and eviction requirements.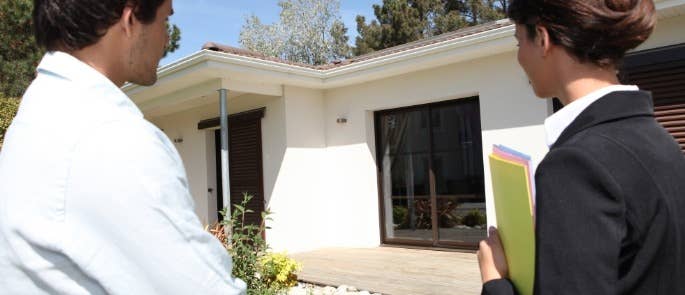 More specifically, to fulfil their basic responsibilities private landlords must:
---
Carry out rent checks.
All landlords must check that potential tenants or lodgers over 18 can legally rent their property in England. They must do this for anyone who applies to rent the property, not just those they suspect are not British citizens. This involves requesting documents that prove the person is legally permitted to live in the UK.
Certain documents are sufficient evidence on their own, while others must be provided alongside another piece of acceptable documentation. For example, a UK passport shows an unlimited right to rent, but a UK driving licence must be accompanied by something else, such as a birth certificate. You can read more in this government guidance document.
---
Provide Energy Performance Certificates (EPCs).
All potential tenants should be able to see an Energy Performance Certificate (EPC) when viewing the property (such as on a property website), free of charge. As of 2018, the properties of all current or renewed tenancies in England must have at least an E rating. This will also apply to all existing tenancies as of April 2020.
---
They can give this to the tenant either as a PDF via email or as a hard copy.
---
Protect tenants' deposits in a Tenancy Deposit Scheme (TDS).
A TDS protects the tenant's deposit to ensure they get it back. Landlords must put the deposit into a TDS within 30 days of receiving it from the tenant, and must provide the tenant with information about it. This does not apply to deposits that the landlord holds before a tenant has signed an agreement.
---
Provide evidence of safety checks.
Landlords must provide tenants with a recent gas safety certificate, as well as evidence of electrical inspections and tests for smoke and carbon monoxide alarms.
---
Not access the property unlawfully.
If the landlord needs to access the property, such as for repairs, they must give at least 24 hours' notice. They have no right to enter the property whenever they like. The tenancy agreement may outline procedures for routine inspection, which they should follow.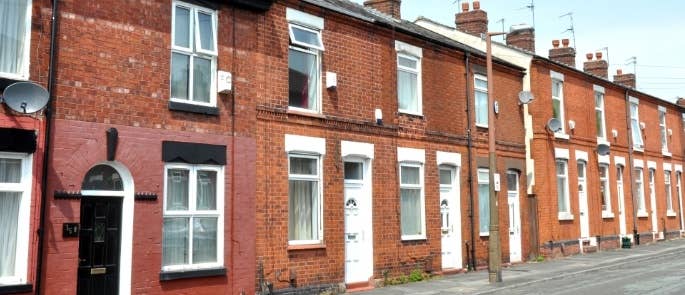 ---
Only apply rent increases in accordance with the law.
Landlords can only increase the rent during a fixed-term tenancy if there is a rent review clause in the tenancy agreement. If there isn't, they can only increase rent once a year through the use of a Section 13 notice.
---
Follow legal requirements if they request a guarantor for rent.
Although not a legal requirement, landlords are fully within their rights to request a guarantor. There are no restrictions on when it may be required, but it must legally be in writing and meet fair terms.
---
Prevent unlawful eviction.
Landlords cannot evict tenants unless they follow the correct procedures. For example, they cannot evict a tenant who complains about the need for repairs (sometimes known as 'revenge eviction').
---
Are Landlords Responsible for Repairs?
Landlords are primarily responsible for repairing their property's structure and exterior, appliances they provide, and installations for water, gas, electricity, and drainage. Tenants also have responsibilities for repairs – they must look after anything they own and carry out minor upkeep, such as replacing bulbs, batteries, and items they damage.
More specifically, landlords are responsible for:
Drains and guttering.
Pipework, flues, and ventilation.
Roofing, walls, and doors.
Windows, including the seal.
Garden paths, fences, and gates.
Common areas, such as shared kitchens and stairways.
Sinks, baths, and toilets.
Gas appliances.
Wiring (except for equipment that the tenant provides).
Boilers.
Appliances they provide, such as washing machines, ovens, cookers, fridges, etc.
Mould or damp if something that they are responsible for causes it (e.g. a leaking sink).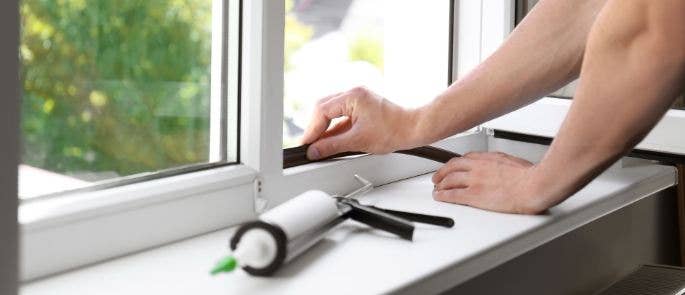 Tenants are also expected to keep the property in good condition, which means they should:
Keep it generally clean and tidy. Tenants should look after the property by regularly carrying out suitable cleaning. This includes wiping surfaces, sweeping and hoovering floors, and managing waste. They should also avoid blocking ventilation, chimneys, and fire exits, and should take extra care if they have a pet.
Carry out minor upkeep to keep it in good repair. For example, they should avoid causing damage to carpets, flooring, and walls, and should replace the batteries in smoke alarms and bulbs in light fixtures. Tenants are also usually expected to maintain gardens to a reasonable standard. Furthermore, they should prevent others from damaging the property, such as guests.
Let their landlord know about any necessary repairs. If something needs fixing that the tenant isn't responsible for providing, such as a window seal, they should notify their landlord as soon as possible. This prevents further damage from occurring and enables the landlord to arrange for prompt repair. The tenant should avoid trying to repair things themselves, as they could make it worse and become responsible for paying for further work.
Check with their landlord or tenancy agreement before making any alterations. For example, if tenants want to decorate, put holes into walls, or replace furnishings (like curtains), they should receive their landlord's approval first.
If tenants cause damage that is beyond general wear and tear, such as leaving burn marks in carpeting or large holes in walls, or if they lose or damage items from the inventory (as set out in the tenancy agreement), they will likely have to pay for it. Otherwise, the costs of repairs and replacements may be deducted from their tenancy deposit.
---
What are the Main Health & Safety Duties of Landlords?
Private landlords must ensure that their property is safe for tenants to live in. Therefore, the law requires them to fulfil the following health and safety responsibilities.
Landlord's Gas Safety Responsibilities
Landlords must ensure that all gas appliances in a property are safe for tenants to use, which requires them to:
Arrange for a Gas Safe registered engineer to install and maintain gas supplies. These checks must occur every 12 months.
Have an up-to-date gas safety record. This is sometimes referred to as a gas safety certificate. The landlord should issue this to tenants when they move in, or within 28 days of the safety checks. An engineer will also issue tenants with a gas safety record when they fit or service appliances. Tenants must keep this up to date and hold the record for two years.
Inform tenants of where to turn off the gas and what to do in case of an emergency.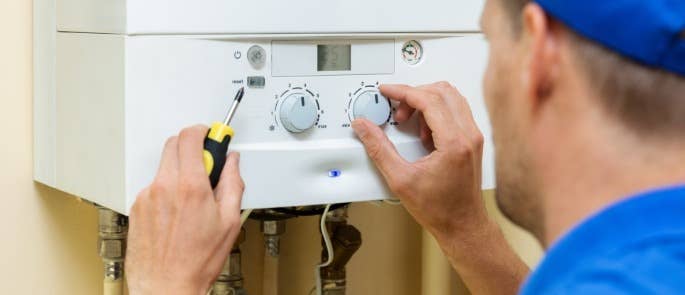 The Gas Safe Register says that, as a minimum, the record of a gas safety check must contain:
A description and location of each appliance and/or flue that has been checked.
The name, registration number and signature of the engineer who carried out the check.
The date which the appliance and/or flue was checked.
The address of the property at which the appliance and/or flue is installed.
The name and address of the landlord (or their agent where appropriate).
Any defects identified and any action required or taken to fix it.
Confirmation of the results of operational safety checks carried out on the appliances.
Landlord's Fire Safety Responsibilities
Landlords have a legal obligation to ensure that their properties comply with fire safety regulations. This is absolutely critical: according to government statistics, there were 27,000 fires in dwellings in 2020/21, and in the wake of the Grenfell Tower tragedy the importance of complying with fire safety regulations could not be clearer.
Under the Regulatory Reform (Fire Safety) Order 2005, landlords must undertake a risk assessment for fire safety in all areas of their property, including individual rooms, shared hallways and corridors, communal areas, stairways, and exits. They must carry out an individual risk assessment for each separate property.
A risk assessment should include five key stages:
Identify the fire risks (e.g. non-compliant furnishings, blocked stairways, or faulty electrics).
Consider who is at risk (e.g. the tenants and any potential visitors).
Implement appropriate control measures (e.g. improving escape routes, installing smoke alarms, ensuring people in shared properties can raise the alarm, etc.).
Record the findings of the risk assessment. This is crucial for evidence of compliance and for future reviews.
Review and update the risk assessment regularly (e.g. when a new tenant moves in or if the building is altered in any way).
After a risk assessment, landlords must ensure all the necessary installations are in place and that they maintain fire safety on an ongoing basis.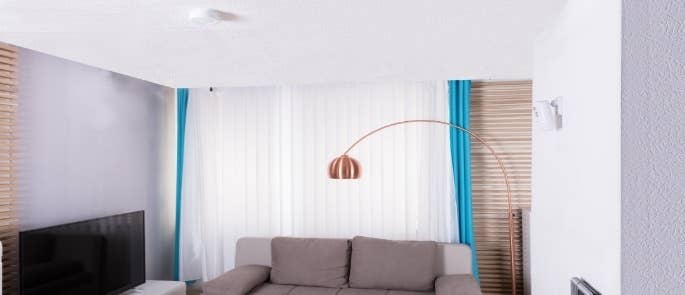 More specifically, they should:
Ensure each property has suitable alarm systems, including heat and smoke detectors. There must be an alarm on each floor, which should comply with current British standards, be installed in accordance with the manufacturer's recommendations, and be tested at the beginning of each tenancy.
Ensure all doors can be easily opened in case of an emergency.
Carry out regular electrical and gas safety checks.
Ensure all escape routes are clear at all times.
Ensure main front doors are a 30-minute resistant fire door (FD30).
Ask tenants to report any defects or fire safety hazards immediately.
Consider introducing a smoking policy, such as one that states tenants should not smoke indoors.
Ensure any supplied furnishings are fire resistant and meet safety regulations.
Communicate to tenants about what to do in case of fire.
Properties occupied by multiple tenants
Shared properties must have at least one fire extinguisher (suitable for the specific environment) per floor of the building and at least one fire blanket in each shared kitchen. They must also have a Fire Action Notice in a communal part of the building, such as the entrance hall. This notice should detail what actions people should take during a fire.
Furthermore, the landlord should ensure that there is appropriate fire safety signage, such as those indicating the location of fire exits, assembly points, fire alarms, extinguishers, and any other fire-fighting equipment. Signage must be clear and understandable by every resident.
Landlord's Electrical Safety Responsibilities
Electricity has the potential to cause serious damage, including injuries or fires. In fact, faulty or old wiring is one of the main causes of electrical fires in domestic premises. This is why it's crucial for landlords to:
Ensure all electrical installations are safe, including wiring, sockets, light fittings, kitchen appliances, washing machines, etc. They should check this before tenants move in and maintain them throughout the duration of the tenancy.
Ensure that all appliances provided to tenants have a suitable conformity marking. The products chosen have the correct conformity marking. From 1st January 2023, products supplied in Great Britain (England, Scotland and Wales) must be marked with the UKCA marking, or be accompanied by documentation that is marked with it. The supply of products with CE marking is allowed until 31st December 2022. Until then, it is permitted for new products to be either CE or UKCA marked. All new products supplied in Northern Ireland must have CE, or both CE and UKNI markings from 1st January 2022.
Use a qualified electrician to carry out checks. It's recommended that landlords arrange for these at least every five years or on a change of tenancy. A registered electrician will issue an Electrical Installation Condition Report (sometimes referred to as an electrical safety certificate) after they have inspected installations. Landlords should supply this report to tenants on request.
Ensure that all alterations, repairs, and improvements to the fixed electrical system comply with the latest Institution of Engineering and Technology (IET) Wiring Regulations.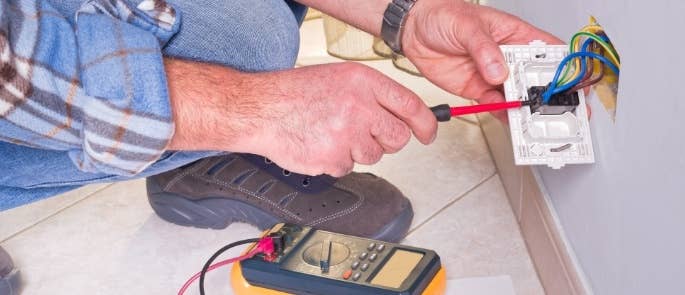 An electrical installation condition report should feature:
The results of the inspection and testing.
The date of the next recommended inspection.
Details of any damage or wear and tear.
Details of any parts of the installation that don't meet IET Wiring Regulations or meet UK national standards BS 7671.
If the electrical system is being installed for the first time, then the registered electrician carrying out the work will issue an Electrical Installation Certificate or a Building Regulations Compliance Certificate. These confirm that the work they have done is safe and complies with the law.
Landlord's Legionella Safety Responsibilities
Anyone who has control of premises, including landlords, must be able to show that they understand and have considered the health risks associated with legionella and legionnaires' disease. Legionella is a type of pathogenic bacteria that causes a range of pneumonia-like illnesses and legionnaire's disease is the most serious one. Legionella bacteria commonly live in natural water sources, but only pose a risk of illness when the water enters more favourable conditions. For instance, when the water is between 20 °C and 45 °C and has been recirculated, causing it to become stagnant.
To effectively prevent legionella and legionnaire's disease in their properties, landlords must undertake a risk assessment for legionella. As with any other form of risk assessment, this involves five key steps:
Identify the risks (e.g. check water temperatures).
Consider who is at risk (e.g. the tenants and their visitors).
Implement appropriate control measures (e.g. keeping water hot, removing impurities, etc).
Record the findings of the risk assessment.
Review and update the risk assessment (e.g. annually or if changes are made to the water system of the property).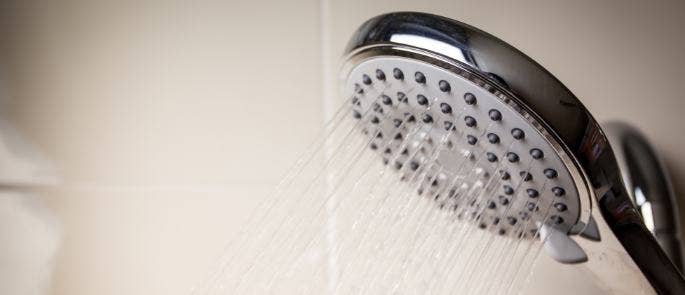 In a property, legionella bacteria may be found in any water system between 20-45 °C. This is why it's crucial for landlords to ensure that all water systems are correctly operated and maintained, such as hot and cold water tanks, pipework and air conditioning units. The risk can be lowered if hot water is kept above 45 °C and cold water is kept below 20 °C, and if water is used regularly to keep it fresh and free of stagnation.
Landlord's Asbestos Safety Responsibilities
Although it was banned from use in 1999, asbestos is still present in many old buildings. Landlords of these types of properties must ensure they manage the risks posed by asbestos, as it can significantly harm those exposed to it.
To help them manage these risks, landlords should carry out an risk assessment for asbestos. This involves identifying where asbestos is present, who it might harm, and what they need to do to prevent it from being disturbed. They should keep a record of this information and regularly review it, such as at the start of a new tenancy.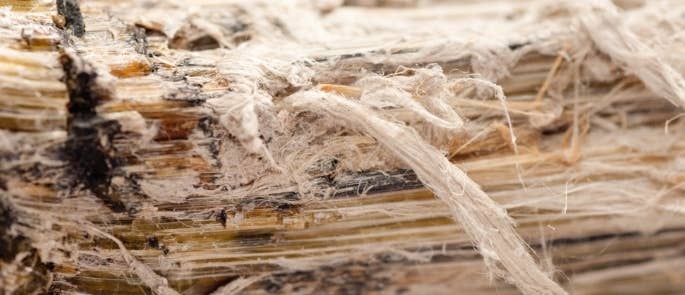 If there is asbestos in their property, the landlord must inform tenants, contractors, and anyone else at risk about where the asbestos is located and prevent them from disturbing it.
Landlords must fulfil all these duties in order to keep their tenants safe, while tenants must communicate with their landlord about issues promptly. With a suitable level of cooperation and understanding of each person's responsibilities, the property will remain a safe and comfortable place for tenants to live for the duration of their tenancy.
---
What to Read Next: