Parents' Guide to Snapchat
April 3, 2020
5 min read
If you spend time with teenagers, whether that be because you are a parent, carer, relative, or teacher, it is extremely likely that you have heard the term 'Snapchat'. But what exactly is it?
Snapchat is a mobile application that allows users to share pictures, chats, and videos with friends, watch live stories from all over the world, and explore news.
Snapchat has grown rapidly since its initial release in 2011. In the final quarter of 2019, Snapchat reached 210 million daily users globally, with 67 million in the UK alone. What's more, the average active user of Snapchat opens the app more than 20 times per day.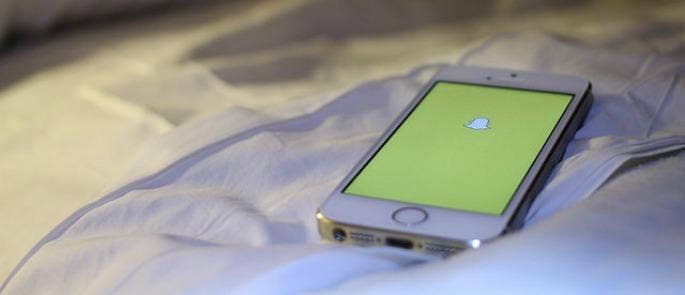 This article will act as a parents' guide to Snapchat, outlining the uses and purposes of the app, how to use Snapchat safely, and just how safe it actually is.
---
What is Snapchat and Why is it so Popular?
The What
Snapchat's primary purpose is to send pictures and videos, or 'snaps'. The sender of a snap can decide how long the recipient will be able to view it for, which can be between 1 and 10 seconds or for an 'infinite' number of seconds. Once you have clicked off the snap, you have an option to replay it once should you wish. If you close the app, however, you lose this opportunity. As well as sending pictures and videos, Snapchat can also be used to 'chat' to other users.
Snapchat also provides users with the opportunity to post 'stories'. These are pictures or videos that are posted for 24 hours. Within this time frame, a user's friends on the app will be able to view the story as many times as they'd like. There is also the opportunity to read news stories and watch videos from all around the world under the 'For You' section of the app.
The app allows you to track your activity, and that of your friends, through the use of 'friend emojis'. For example, an emoji next to a friend's name that looks like a flame signifies a 'snapstreak'. This is the number of consecutive days the two people have sent Snapchats to one another. Further emojis and explanations can be found in the 'manage' section of the app's 'settings'.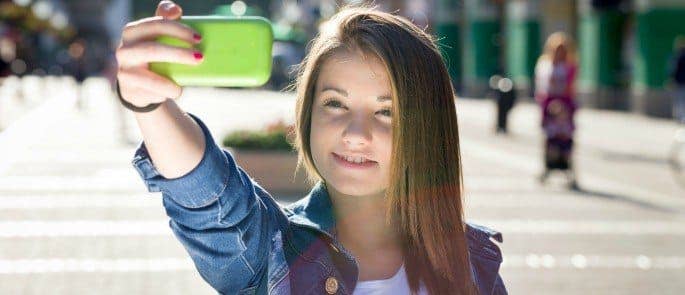 The Why
Snapchat has grown in popularity for a multitude of reasons, some of which are:
It's a free social media platform.
It is less permanent than other networks. Things 'disappear' after a certain amount of time.
It is more private than other social networking sites.
It allows engagement with the world. As well as watching news stories, you can follow celebrities and watch their stories.
It encourages creativity. You can draw on your snaps, write on them, and add stickers. You can also add filters to your snaps, such as animal and location filters.
It is very social. You can Snapchat individual people or create Snapchat groups.
It is a fun way to share a moment.
Statistics report that 69% of all 13-17 year olds and 62% of all 18-29 year olds use Snapchat. It's safe to assume that Snapchat is so popular among these age groups because of the features mentioned above.
---
Does Snapchat Have a Minimum Age?
You must be thirteen years old to create a Snapchat account. If you enter your date of birth and you are under thirteen years of age, Snapchat will prevent you from making an account.
However, it is very easy to lie about your age by entering a date of birth that makes you seem much older.
---
What are the Dangers of Snapchat?
As with any social media platform, there are certain dangers that come with using Snapchat. Some of these are:
Screenshotting – Users can be lulled into a false sense of security about the temporary nature of Snapchats. Although you can set how many seconds you want them to be seen for, snaps can be screenshotted. There have been cases where young people have taken to Snapchat for sexting purposes, and used the app to send private and sexually suggestive pictures of themselves. If these are screenshotted, it can have consequences, such as cyberbullying, distribution of images, child sexual exploitation, harassment, and a lot of upset for the sender.
Cyberbullying – Any social media network provides a platform for cyberbullying to occur. Snapchats can be screenshotted and used for bullying purposes. They can easily be edited with embarrassing, or even graphic, pictures.
Child Sexual Exploitation – Child sexual exploitation, or CSE, is not just something that involves physical contact; it can also happen online. When CSE happens online, young people may be forced to send sexually explicit images of themselves or receive gifts or payment if they do so. They may also receive threats that their images will be distributed if they do not send more.
Harassment – Online harassment occurs when people use online means, such as social media apps, to cause emotional distress. On Snapchat, this could occur if someone posts embarrassing or personal content about another user.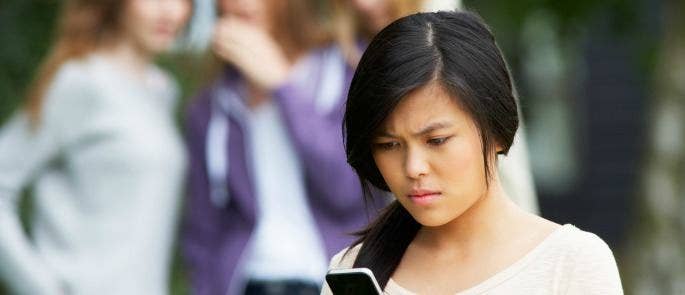 Snapchat also has a 'Snap Map' feature that allows users to see Snapchats submitted to 'Our Story' from all around the world, and the locations of other users. Location sharing can be dangerous, especially if they have 'friends' on the app that they may not know in person. If you are concerned about the Snap Map feature, encourage your child to turn on 'Ghost Mode', which will hide their location.
Snapchat is a popular and fun activity, which is enjoyed by millions of users safely. Providing that children are educated in, and aware of, the potential dangers and what to look out for, the above dangers can be prevented.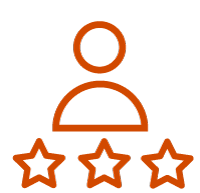 Need a Course?
Our Online Safety & Harms Course teaches you everything you need to know about the potential online risks and harms children face, how to recognise signs that might indicate online harm or abuse, and how to effectively address online safety.
---
How to Use Snapchat Safely
Snapchat does not have to be dangerous. There are many ways to reduce the risks and enjoy it safely. You should educate your child generally in safe ways to use the internet, and the potential dangers of being online. In terms of Snapchat specifically, some ways that you can reduce the risks are:
Tell them to only message and send pictures to people that they know and trust.
Inform them that if they are being bullied, harassed, or notice anything suspicious, they must always inform you.
Show them how to block an account that they are friends with. To do this, they should: Go to their profile screen, go to "My Friends", tap the name of the user they wish to block, tap the settings cog, and select "Block".
Show them how to block an account that has chatted with them, but is not a friend. To do this, they should: Go to the chat screen and swipe left on the name of the user who chatted to them, tap the three horizontal blue lines, and select "Block".
Show them how to block an account that tried to add them. To do this, they should: Tap "Added Me" on the profile screen, tap their name, tap the clog next to their name, and select "Block".
Show them how to report unsuitable content. To do this, go to the Snapchat Support page and report the content there.
Here For You
In 2020, Snapchat announced a new feature that they will be adding to the app, known as 'Here For You'. This feature will provide support in-app to users who may be struggling with their mental health or an emotional crisis. It will also be a resource for people who want to learn more about these types of issues and how they can support someone experiencing them.
When Snapchat users search the feature for topics such as anxiety, depression, suicidal thoughts, grief, and bullying, they will be presented with safety resources from experts.
Other new features, such as new Filters and even the opportunity to complete an in-app quiz, have also been introduced in 2020 to get users thinking more closely about internet safety and how to maintain a safe presence online.
---
This article should have provided you with a guide about the uses of Snapchat, and the potential dangers that can come from using it. Further resources for internet safety are listed below.
---
What to Read Next: