What is CHAS Accreditation and How Do I Apply?
May 29, 2019
7 min read
As a contractor, you may be aware that there are various types of accreditation schemes, with CHAS being one of the most well-known. However, you may not fully understand what is required of each, which one is best to apply for, and how you'll benefit by doing so.
Many accreditation schemes, such as CHAS, help contractors demonstrate that they have high standards of health and safety. This reflects positively on your business and can help you gain greater opportunities when looking for work.
This article will clarify what CHAS accreditation, as well as others like it, actually means for your business and how you can apply for it.
It contains the following sections: 
Use the links above to navigate to a certain section of the article
---
What is CHAS?
CHAS (The Contractors Health and Safety Assessment Scheme) is a type of accreditation that proves a business's health and safety processes meet excellent standards. Qualified health and safety professionals carry out CHAS assessments of a business's documentation, without visiting their site, to confirm they're fulfilling everything required by law.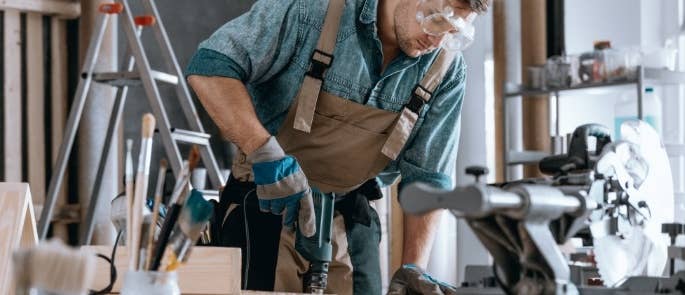 The CHAS website also explains that they are "an authority and trusted advisor on health and safety compliance, responsible for setting industry benchmarks and providing the new Common Assessment Standards. Our aim is o standardise and simplify health and safety assessment for contractors; to support organisations in efficiently managing their supply chains; and to deliver a full suite of supply chain management tools."
Being one of the founders of SSIP (Safety Schemes in Procurement) highlights just how committed they are to best practices and their authority as an industry expert.
---
What is SSIP?
SSIP (Safety Schemes in Procurement) is the umbrella body for a variety of assessment schemes. These schemes become members of SSIP and offer SSIP-approved accreditation to businesses. SSIP are supported by the Health and Safety Executive, which helps them to act as an authority in the safety sector and ensure accrediting bodies assess businesses based on industry best practice.
SSIP's main aim is to reduce health and safety assessment costs and duplication. They recognise that many businesses struggle to know which type of accreditation is best and end up taking multiple assessments as a result. This is why SSIP ensures that all their members (such as Safe Contractor or CHAS) follow consistent guidelines when providing accreditation.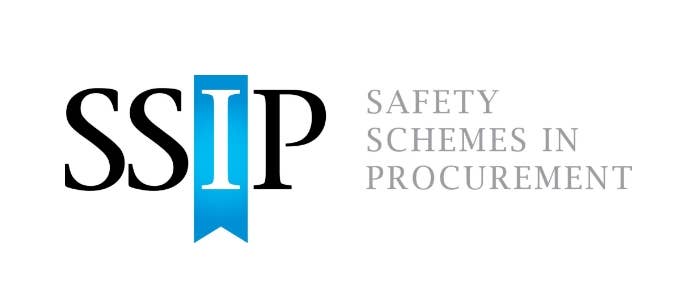 Doing so means that contractors can feel confident receiving accreditation from any SSIP member. Furthermore, it enables SSIP's members to have cross-recognition. This means that it's much easier for a business to apply for further accreditation from another SSIP member if they already have one.
---
What Are the Benefits of CHAS Accreditation?
As a contractor or subcontractor, receiving accreditation from CHAS can benefit your work in various ways. It can help you to:
Show you're trustworthy and committed.
Accreditation is a trust signal for many customers and clients, as it shows that your business makes an effort to comply with the law and follow best practices. It also demonstrates that you take your responsibilities seriously. Instead of hoping that people will give you the benefit of the doubt regarding your safety procedures, you're making an effort to prove to others that you meet these industry standards.
Gain work opportunities with Local Authorities.
Local Authorities often require their contractors to demonstrate they are professional and safety conscious. For example, hospitals, universities, schools, and larger construction companies. CHAS accreditation demonstrates that your business meets these standards and therefore enables you to gain more work opportunities.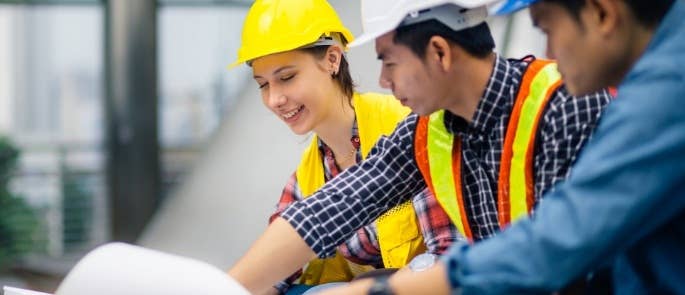 Improve work prospects.
In a similar vein, CHAS can help you to start tendering work for yourself if you want to move on from being a subcontractor. The documentation process that is necessary to take ownership can be overwhelming, but CHAS can help you get to grips with all the key areas you need to cover.
Create evidence of health and safety compliance.
Acquiring accreditation from CHAS requires you to provide comprehensive evidence of your safety procedures. By applying for CHAS, you'll gain a stronger awareness of how important it is to create and retain this kind of documentation. This in turn helps you to prove due diligence and comply with the law.
Acquire further accreditation.
As mentioned earlier, if you have one type of SSIP-approved accreditation it's easier to complete pre-qualification questionnaires and apply for another. This is beneficial because having multiple accreditations can make you stand out from other contractors.
Prove you're compliant in other areas.
CHAS offers many different accreditation packages, with some that assess more than a business's health and safety. For example, their Common Assessment Standard also assesses anti-bribery and corporate social responsibility procedures as well as the 12 key areas of risk management. So, depending on the type you apply for, CHAS accreditation can also prove that your business is complying with other important legal requirements.
---
Should I Choose Safe Contractor, CHAS, or Acclaim Accreditation?
There are many different accrediting bodies you can choose from. In fact, SSIP has a total of 24 members, which is why you may find it confusing trying to decide which is best.
The good news is that SSIP is open to any accrediting schemes that adhere to the terms outlined in the SSIP Rules and Bylaws. This means they all follow the same basic standards set out by SSIP, so will each prove that you're adhering to best practices. You should still do your own research into which you think suits you best as many are designed specifically for certain businesses and activities.
A common query is whether you should choose Safe Contractor, CHAS, or Acclaim, as these are some of the most well-known and popular accrediting schemes amongst contractors. Ultimately, it's up to you to decide which you'd like to go for, as their schemes overlap in many ways.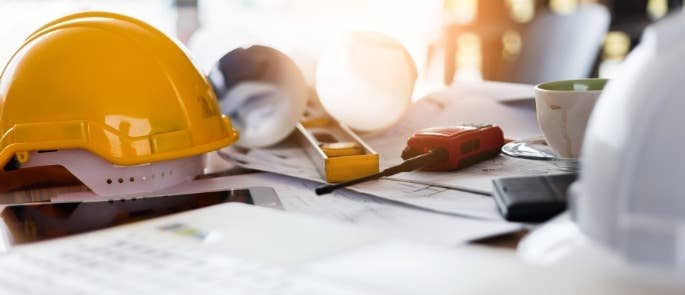 Having said that, CHAS seems to be the most well-recognised and popular of the three, particularly with them being a founder of SSIP.
They also helped develop the core criteria in the Approved Code of Practice, which supports CDM 2015.
You can find out more about the three on their websites:
---
How Do I Apply for CHAS Accreditation?
CHAS assessments require your business to provide the necessary paperwork that shows evidence of compliance. You must not underestimate the importance of doing this properly. In fact, an estimated 80% of contractors fail CHAS on the first attempt, often due to a lack of evidence of training.
If you're wondering about how exactly an assessment is carried out and what costs are involved, you can find out more below:
How Do I Apply?
To apply for CHAS accreditation, you must first choose which package you want. Make sure that you have all the necessary evidence to comply with everything this package will assess. Then, you need to fill out a CHAS Contractor Registration Form. You will need your Company Registration Number to use the Companies House look-up feature or details of your company if you don't have it.
Once you've done that, you can then complete your application, upload supporting documentation, and submit it all for assessment.
---
How Much Does It Cost?
CHAS accreditation varies in price depending on the package you purchase and the number of employees in your business. For example, a standard CHAS (H&S) application costs £479 for 5-15 employees. Premium Plus (the most popular package) costs £739 for 5-15 employees.
CHAS uses a dynamic pricing system and prices vary depending on accreditation level and the number of employees your business has. A joining fee will be applicable for new members.
---
How is it Carried Out?
A CHAS assessment is carried out electronically by an assessor, meaning they do not need to visit your premises. However, there is a package available that involves an on-site inspection if you want one.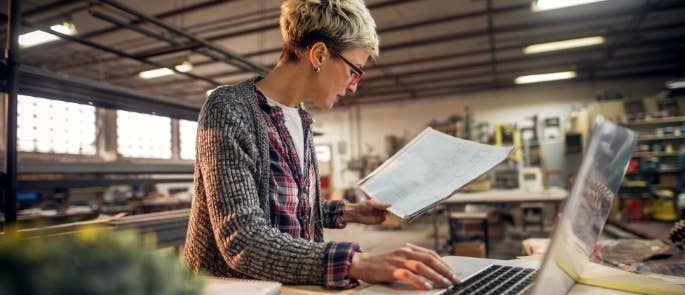 You will need to reapply annually to retain your accreditation. This is necessary in order to prove that you comply with the accreditation's standards on an ongoing basis.
---
How Long Does It Take?
The assessment takes an average of 10 working days. An assessor is assigned within 1 day and you'll receive an initial response within 2 days. However, if there are any issues with your initial application this can extend the time it takes.
---
What Documentation Do I Need?
A CHAS assessment requires you to submit evidence of all areas of your health and safety. Although the specific evidence you need can vary depending on your specific business, the most common types you will need include: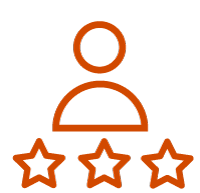 Need a Course?
High Speed Training has a range of Health and Safety courses that you can take online, at your convenience. You can use these certificates as part of your evidence in a CHAS application which you can learn more about in the section below.
Providing evidence of industry-related training is especially important.
CHAS can favour certificates that prove you'd undergone training, rather than years of experience with nothing to prove it. Therefore, you should ensure that you and/or your staff all receive appropriate health and safety training and you can prove it.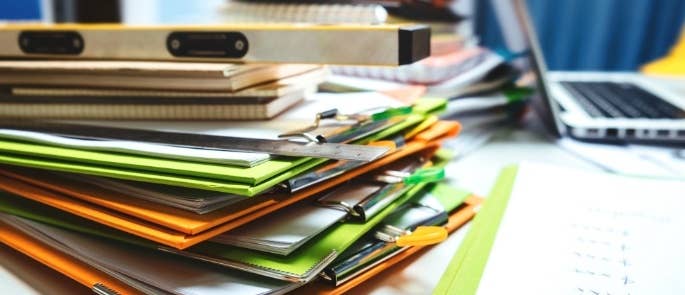 ---
Can I Submit a High Speed Training Certificate for my CHAS Application?
Yes, you can submit High Speed Training's certificates as evidence of industry-related training for your CHAS application. Learners who complete our online courses receive a digital and physical certificate that shows they completed the training, which can contribute towards your evidence of compliance.
This applies to all our training, including our range of health and safety courses. We provide training in asbestos, fire safety, manual handling, working at height, LOLER, CDM, permit to work, COSHH, abrasive wheels, welding safety, and confined spaces just to name a few. You can find our full catalogue of health and safety training courses on our website.
Many of our certificates have been accepted as part of CHAS applications. However, it's important to note that it will be down to CHAS to decide if our courses are sufficient for the training requirements of your specific business. This evidence only forms one part of your overall application process – taking our training and showing our certificate does not guarantee you will be successful in your CHAS application. It is up to you to ensure you are supplying sufficient evidence for everything they require in order for your application to be successful.
One of our customers, Yasmin Harvey from Chiltern Mains, stated the following about their CHAS application using our certificates:
"Our health and safety advisers recommended you so we can have all the relevant certificates, which have made it possible for us to successfully be certified by CHAS. As the courses have an end date, we had to renew them to renew our licence with CHAS, so we are grateful for the online provision for our engineers to complete the courses after being on site."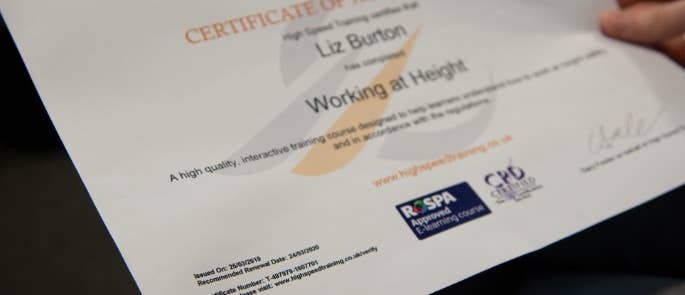 On the subject of renewal, our certificates provide recommended renewal dates that we have established based on industry best practice. CHAS will want to see that you are keeping your training up to date and receiving it from a company that recognises the value of doing so. Therefore, using our certificates as evidence could help strengthen your application.
---
Applying for CHAS can be time-consuming, as you need to compile all the relevant documentation. However, the benefits it can provide your business make it well worth the effort. You'll be able to demonstrate that you meet excellent standards, which makes you stand out from other contractors and helps you gain greater work opportunities.
---
What To Read Next: