5 Benefits of Business Networking
September 23, 2016
3 min read
The Benefits of Networking
Networking is an aspect of business that many people avoid or fear but, if done right, will bring a range of benefits to your business and your own career too. We've picked 5 of the top benefits of business networking to get you started.
Successful networking will help you to build mutually beneficial relationships with people inside and outside of your industry, resulting in a network of useful contacts that become one of your company's most valuable assets. Even if you feel daunted by the process, don't misjudge the value of setting aside some time in your monthly calendar to network with new and existing contacts.
Not convinced? Take a look at the following benefits of business networking:
---
1. Secure new business opportunities
Networking can help you to source a new supplier, gain funding for a project, meet a future business partner or be introduced to prospective customers. If you don't network then these opportunities may never come your way – so what have you got to lose?
Don't be afraid to approach people and strike up conversations. Networking can seem daunting at first but remember that, especially at dedicated networking events, these people want to talk to you and want to make connections too!
2. Enter into a new market
Networking can help you to expand your business into new areas thanks to the people you meet who can help you get a foot in the door. It's always beneficial to connect with people who have significant influence in certain sectors, even if you don't want or need their expertise until further down the line.
Don't forget the significance of social media influence either – people with a large, interactive following can quickly and easily promote your company or put you in touch with new opportunities at the click of a mouse.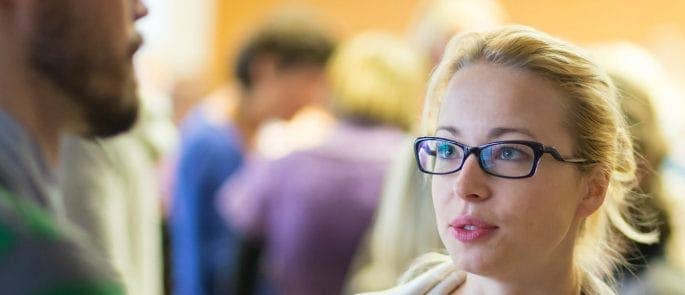 3. Learn new information
Networking can open your eyes to new possibilities and teach you about industries or trends that you never knew your company could break into. It can also help you to obtain advice on a specific topic, to share vital information or to learn about new skills, software or products that your team back at base would benefit from.
Your networking aim doesn't always have to be one of making money or gaining business cards: sometimes coming away with information and resources can be the most valuable outcome.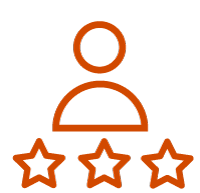 Need a Training Course?
Let us help with your personal development goals this year. Choose from a wide range of self-improvement courses, from Networking Skills Training Leadership and Management Training.
4. Help others to succeed
Networking gives you an opportunity not only to learn new things but also to dish out advice and information yourself. Everyone feels satisfied when they help someone with something and networking is no different: use the opportunity to share what you know and help a fellow business person solve a problem or find that lucky break.
Chances are they'll then want to return the favour for you in the future and, before you know it, a valuable connection has been made.
5. Raise your profile
Networking – or at least good networking – allows you to be seen, be heard and be remembered by people and gives you the chance to promote yourself as well as your company image.
If you use the networking event to make a good impression then people will want to do business with you and will want to re-approach you for advice or information in the future. It will also make your company appear as knowledgeable, genuine and authoritative – which can only be good for business.
---
These are just a handful of benefits that you and your business will obtain from networking, and it's likely that you'll discover many more as your skills and relationships develop.
Whether you're networking in large groups at organised events, in smaller groups at business dinners or online via social media, if you work hard and embrace the opportunities then your business will certainly succeed.
---
What to Read Next: