Understanding the Classification of Grinding Wheels
September 26, 2016
3 min read
Grinding wheels are used in a range of industries. They create a high-quality finish on surface materials by allowing operators to create accurate shapes and dimensions. They can also remove high volumes of material at a rapid pace making them an essential tool in a range of fields.
The type you use is dependent on the task at hand or the desired finish.
The following guide can help you understand the grinding machines and wheel types available.
---
Which Grinding Machine Suits My Work?
Belt Grinder
A belt grinder is used with a coated abrasive wheel to process metals and other materials.
Belt grinding can be used to finish, deburr and for stock removal.
Bench Grinder
A bench grinder will typically have two wheels with different grain sizes.
These are used for roughing and finishing operations.
Cylindrical Grinder
These grinders (centre and centreless ones) may have multiple wheels and are often used to make precision rods, bearing races, bushings, tubes, and many other parts.
Surface Grinder
A surface grinder is used to remove large amounts of material and grinds flat surfaces with spiral grind marks. It is used to make and sharpen: burn-outs, metal stamping die sets, flat shear blades, fixture bases or any flat and parallel surfaces.
Tool and cutter grinder
These wheel types perform the minor functions of a drill bit grinder or other specialist tool room grinding operation.
Jig grinder
A jig grinder is usually used for grinding holes and pins, for complex surface grinding, and for finishing work starting on a mill but it has a whole host of other uses when finishing jigs, dies, and fixtures.
Gear Grinder
A gear grinder is often used in the final machining process.
---
Different Types of Abrasive Wheel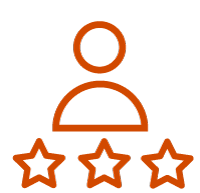 Need a Training Course?
Our Abrasive Wheels Training will provide you with an introduction to working safely with abrasive wheels so that you can understand the risks and know which control measures are needed to prevent injury and ill-health.
For information on the type, size, specification, maximum operating speed, use restrictions and other non-safety information check out our comprehensive guide to abrasive wheel marking systems.
---
Further Resources: