15 Workshop Hazards and How to Avoid Them
September 24, 2018
6 min read
If you are frequently in a workshop as part of your role, you're likely exposed to many risks. Workshops are hazardous environments both by nature and the activities people carry out in them. Therefore, if you are required to work in a workshop as part of your job, it's essential that you're aware of these hazards and how to protect your, and your colleagues', health and safety. This article outlines common workshop hazards and control measures that you can take to reduce them.
---
What are the Most Common Workshop Hazards?
There are many jobs associated with workshops, such as carpentry, welding, and paint spraying. Each role comes with different hazards and can make workshops very dangerous places to occupy. The top 15 workshop hazards are:
Lack of guards or screens on equipment or around dangerous areas.
Damaged or misused guards.
Lack of adequate ventilation and temperature.
No safety signs, outdated safety signs, and broken safety signs.
Machinery left unattended while in use.
Obstructions – of fire exits, cut out switches, etc.
Cluttered workstations.
Trailing wires and cables.
Chemical substances in unmarked containers.
Chemical splashes.
Incorrect tools used for tasks.
Confined spaces.
Electric shocks, burns, or fires.
Lone working.
Sharps.
---
How to Reduce Hazards in Your Workshop
Workshops are clearly dangerous working environments and so you should do all you can to reduce the level of risk. Often, you can easily reduce risks through a few small steps, some of which we've outlined below.
Practice Better Housekeeping
You should always try to keep the premises tidy and free from obstructions. Ensure you don't block any fire exits, cut out switches, and other things that you may need in case of emergency. Avoid the need for trailing cables by conducting activities closer to the plug socket. You should also maintain a tidy and clutter-free work area at all times.
Furthermore, it's your employer's responsibility to ensure that the working conditions are appropriate and fit for you to work in. As a result, you should have adequate lighting and ventilation systems and your employer must display current, undamaged safety signs.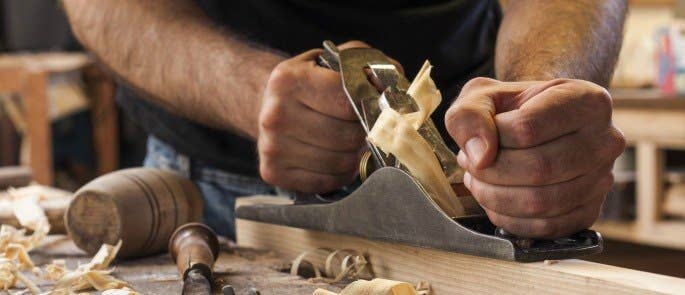 Use Correct Labelling
You can easily reduce the hazard of chemicals in unmarked containers if you ensure that all chemicals are correctly labelled at all times. To reduce the risk of chemical splashes and spills, you should also make sure that chemicals are stored in appropriate containers and the lids are tightly secured.
---
For more information, check out our article: How to Safely Store, Handle & Dispose of Corrosive Chemicals.
---
Protect Yourself from Machinery
Machinery is dangerous and your employer must train you in how to use it correctly. Follow their instructions and remember to turn off all machinery after use or if you leave it unattended. You must also ensure that any machinery is suitably turned off, isolated, or locked-off, before attempting to clean or adjust the machinery, or remove any blockages. Suitable screens and guards should be fitted to machinery where appropriate. You must follow any control measures your employer has put in place, and carry out your duties in line with the training you have received.
---
If you are looking for more in-depth guidance or accredited training for the safe usage of abrasive wheels our Online Abrasive Wheels Training has you covered.
---
Follow the Findings of the Risk Assessment
By law, your employer must to carry out a risk assessment of your premises. This is to identify any hazards and implement control measures to reduce them. The risk assessment can be used to recognise a range of hazards, including:
The risk of fire.
Any task that requires lone working or working in confined spaces.
Any slip, trip, or fall hazards.
Hazardous substances, such as chemicals, and items, such as sharps.
Your employer must implement measures to reduce this level of risk, such as redesigning the workshop to avoid the need for trailing cables. They must then write down the findings of the risk assessment and share them with you. You should follow these at all times and inform your employer if they're ineffective.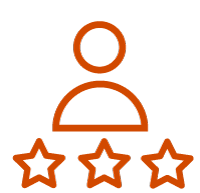 Need Risk Assessment Training?
Our Risk Assessment Training is designed to help businesses comply with the Management of Health and Safety Regulations 1999 by explaining how to complete a suitable and sufficient workplace risk assessment. You can also find our Health & Safety course library here.
Report Any Problems
You should report any problems to your employer. This includes equipment defects, missing or broken guards and screens, poor housekeeping procedures, obstructions, any accidents and near misses, and anything else that you think is putting your health and safety at risk. Your employer can't fix problems if they don't know about them.
---
You may like to learn more about the importance of reporting near misses in the workplace, here.
---
Wear PPE
When your employer conducts the risk assessment they should identify whether you need to wear any personal protective equipment (PPE). The type of PPE you need depends on the task at hand. Common types of PPE in workshops includes eye protection, hearing protection, gloves, respiratory protective equipment (like masks), and overalls.
---
This article has outlined common workshop hazards and some control methods to reduce them. There are many hazards in a workshop so it's important you're aware of them and know how to protect yourself from harm.
---
Further Resources