Community Champions: Role and Responsibilities
June 22, 2023
5 min read
The Community Champions programme was introduced in 2020 during the global pandemic. At the time, its aim was to support communities who were at greatest risk from COVID-19, such as those with disabilities, BAME communities, faith groups and other hard-to-reach people, to ensure they received the vital healthcare information and services they needed.
Since the pandemic, the Community Champions scheme has continued, and volunteers continue to work alongside local councils, this time with a focus on improving overall communication, services and conditions in local, disadvantaged communities.
In this article, we'll look at what it means to be a Community Champion, what the key roles and responsibilities are and how to become a Community Champion if you're keen to take up a new challenge.

---
What is a Community Champion?
A Community Champion is someone who volunteers within their own local community to promote and enhance people's wellbeing. They're sometimes known as a 'health champion'. It might mean championing healthy living, improving mental wellbeing or attaining better living conditions for their peers. These communities are usually disadvantaged for some reason, perhaps due to poverty, a lack of native English speakers or high levels of unemployment.
Community Champions are generally people with life experience in the community that they represent – perhaps they've grown up there or have lived or worked there for many years. They're likely to have good social networks in the area and can tap into these connections in order to improve services and address barriers.
It's important that the Community Champion for an area has real insight into that community's specific needs. They'll need local knowledge of an area, including a good understanding of the thoughts, feelings and concerns of local people, as well as their cultures, faiths and backgrounds.
The main aim of a Community Champion is to address inequalities in disadvantaged communities and be the agent of change, acting on their behalf. They are particularly effective in areas where trust in the authorities is low and often act as a bridge between the two.
This is particularly important in areas where there is a high population with low educational attainment, as this is a known link to health inequality.

---
Roles and Responsibilities of a Community Champion
A key role of a Community Champion is being the interlocutor between service providers and service users. Essentially, a Community Champion is there to open up and maintain the dialogue between the people in the community and the services provided to them. For example, communicating with the local council in order to improve recreational facilities, passing on important health messages from the local government or speaking with charities to open a new food or clothing bank.
Some Community Champions already hold a similar role in other areas of their life. For example, healthcare champions work to identify gaps in healthcare organisations so that services can be improved. Other people may be 'champions of change' in their workplaces and actively work to improve employee wellbeing and gender equality or they could be members of their local Neighbourhood Watch Network. These people are often a natural fit for the role of Community Champion.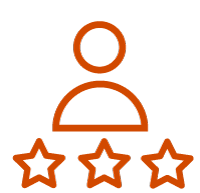 Looking to Learn More?
Take a look at our range of online Safeguarding Courses if you're planning to volunteer with children, or adults with care and support needs, in your community.
Other important roles and responsibilities of a Community Champion are:
Being in-touch with their community and alert to their needs. A good Community Champion is able to identify what provisions are already in place and how effective they are, then establish what new services are required, depending on those local needs.
Increasing awareness, understanding and knowledge, both within members of the community and between communities and their local authorities. They help local councils understand the real needs of the communities they represent.
Undertaking successful outreach and engagement – getting local people actively involved.
Empowering local people to take part, have their voices heard and recognise that their concerns, hopes and needs are listened to and taken seriously.
Addressing health inequalities in both the short-term and long-term. For example, encouraging the community to get COVID-19 and flu vaccines in the short-term and promoting healthy living in the long-term.
Working with Community Champions from other areas to ensure cohesion and share tips and advice.

---
How to Become a Community Champion
To become a volunteer Community Champion for your local area, you'll first need to get in touch with your local council to see what opportunities are available. Try your council's website to see if they're actively recruiting Community Champions and for details on how to apply. Some local charities also advertise for volunteer Community Champions to help promote their cause.
To volunteer as a Community Champion, you need to be at least 18 years old and live or work in the area you want to represent. No previous job experience or volunteering experience is required, as any required training will be provided on the job. If your application is successful, you'll be invited to attend a discussion with your local council or charity and will likely have to undergo a DBS check.
Whilst no previous experience is required, it's a good idea to build up your CV with examples of transferable skills that you can bring to the role. You could also look at getting a related qualification, such as the RSPH Level 1 or 2 Award in Understanding Health Improvement or High Speed Training's Communication Skills course.
There is no minimum number of hours you're expected to commit to the role of Community Champion, as the position is entirely voluntary. Some councils may specify a preferred number of working hours per week, such as 2-3 hours, or ask you to sign up for a set time period, such as 6 months. This is to ensure both you and the council get the most benefit from the role.

---
In this article, you've learnt more about the Community Champions scheme, including the role of a Community Champion, the responsibilities involved and how to apply for the programme. We hope you've found the information useful.
---
Further Resources