Do I Need a DBS Check for Work?
June 4, 2018
4 min read
In December 2012, the Criminal Records Bureau (CRB) and the Independent Safeguarding Authority (ISA) merged to form the Disclosure and Barring Service (DBS), replacing CRB checks with DBS checks. If you've applied to work around vulnerable groups or with sensitive information, you will need a DBS check.
This article will answer the most commonly asked DBS-related questions to help you understand more about the process.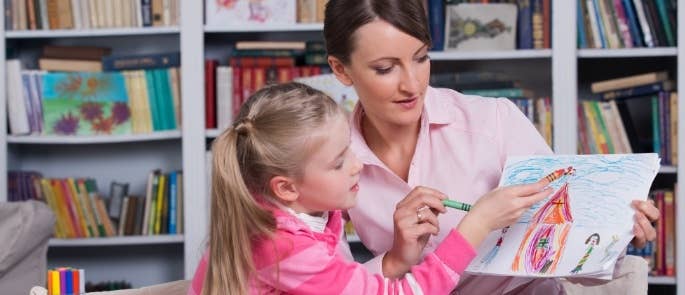 ---
What is a DBS Check?
The DBS helps employers make safer recruitment decisions and helps them ensure that they prevent unsuitable individuals from working with vulnerable groups. When you apply to work with vulnerable groups your prospective employer will always carry out a DBS check on you.
The DBS has three key functions, these are to:
Check to see if someone has a criminal record or if there is any evidence to suggest they shouldn't work in the role for which they have applied.
Keep a record of anyone judged unsuitable to work with vulnerable groups.
Take referrals from organisations who are concerned that someone who has not been assessed as such, is a risk and is unsuitable for certain roles.
---
Who Needs a DBS Check?
An organisation cannot choose to DBS check everyone that applies to their company. Instead, it has to be based on the individual role.
Some roles will always require a DBS check. They are necessary for any job where employees work with or around vulnerable groups, including children.
Schools. This includes teachers, teaching assistants, childminders and sports coaches.
Children's homes. Including social workers and carers.
Hospitals. All medical professionals require a DBS check, this also includes hospital administrative workers who handle sensitive information.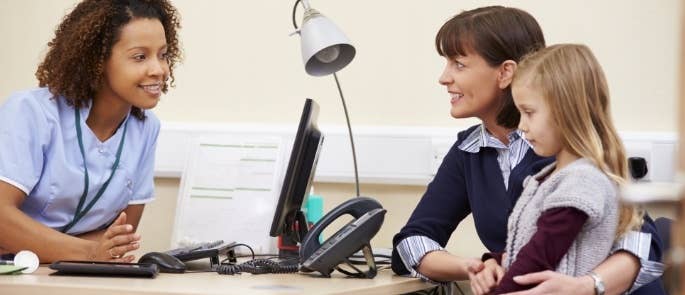 Additionally, other professions that will also need a DBS check include:
Solicitors.
Barristers.
Lawyers.
Veterinary surgeons.
Accountants.
Do volunteers need a DBS Check?
Both volunteers and paid employees will need a DBS check if they want to work in a job with vulnerable people or sensitive information.
---
What are the Types of DBS Check?
There are four types of checks provided by the Disclosure and Barring Service. These are the:
Basic Check. A basic DBS check shows any unspent convictions and cautions that you might have. A basic check is open to everyone and is not dependent on their occupation.
Standard Check. This type of check shows any spent and unspent convictions, cautions, reprimands and final warnings that you may have. Positions such as banking, law, accountancy and some administrative positions, such as those on medical premises, usually require standard checks. Additionally, an organisation must not apply for a standard check if an enhanced check is needed, just because it is quicker.
Enhanced Check. An enhanced check details any spent and unspent convictions, cautions, reprimands and final warnings that you may have, as well as any extra information local police have that's considered relevant to the role you applied to. These checks are usually required for positions in schools and a number of medical positions, including doctors, nurses and pharmacists.
Enhanced check with barred lists. This type of check shows the same information as an enhanced check, as well as if you're on the list of people barred from doing the role you applied to. These are only available to people who have applied for certain positions.
---
How Can I Get a DBS Check?
If you require a basic DBS check, you have to apply for this yourself. Should your organisation require one, they will ask you to carry this out.  You cannot request a standard, enhanced or enhanced check with barred lists for yourself. Instead, they must be applied for by the organisation you have applied to whether you are, or intend to be, a volunteer or employee.
Any organisation that requires applicants to undertake a DBS check must have a policy on employing ex-offenders. If you ask to see it, they must show it to you.
If you're self-employed, you cannot apply for a standard, enhanced or enhanced with barred lists check for yourself. Alternatively, you should ask the organisation you are working for to apply for it, if you need more than a basic check.
---
How Long Does a DBS Check Take?
It can take up to 4 weeks to receive your DBS certificate. However, depending on the type of DBS and the number of applications submitted at that point in time, it can take longer.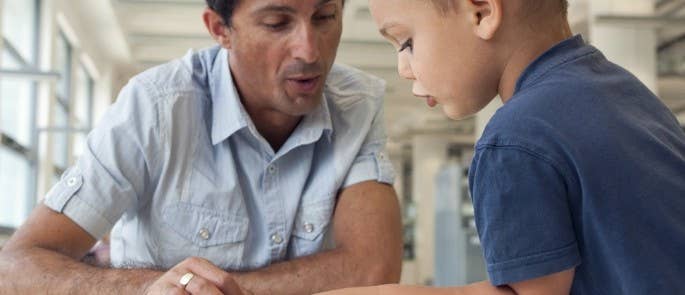 ---
How Long Does a DBS Check Last?
DBS checks do not have an official expiry date. All the information contained in a DBS was accurate at the time the check was carried out. Your employer or prospective employer can choose when to request a renewal. If you sign up for the DBS update service, prospective employers can easily check to see if your certificate is still up to date.
If you have a DBS certificate from a previous role, your prospective employer might accept it. However, they must:
Ensure your identity matches the one on the certificate.
Check that the certificate is the right level for the job you have applied for.
Check if you are signed up for the DBS update service and if there have been any changes since the certificate was issued.
---
What to Read Next: