How to Apply for a Data Protection Licence
January 31, 2017
2 min read
Who needs a Data Protection Licence?
The Data Protection Act 1998 (DPA) states that all data controllers must register with the Information Commissioner's Office (ICO) for a data protection licence and renew their registration annually. The data controller is any individual or organisation the processes personal information.
Not sure if you need a DPA licence? The ICO website has a handy self-assessment tool that you can use if you're not sure whether you need to register for a data protection licence.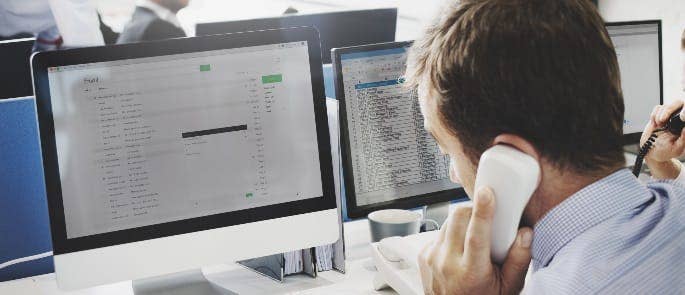 ---
Notification to the ICO
Notification is a statutory requirement, and every individual or organisation that processes personal information must notify the ICO, unless they are exempt. Failure to notify is a criminal offence.
Notification means that you need to give the ICO details about your processing of personal information. The ICO then publishes certain details in the register of data controllers, which is available to the public for inspection.
You can search the data protection licence register online here.
---
How Do I Get a Data Protection Licence?
You can complete your Data Protection Act registration via a simple online form. The form needs to be filled out in full and you'll need to provide details on your organisation, the types of data that you process, the number of employees and your turnover. You'll also need to have your payment details ready to pay the annual fee.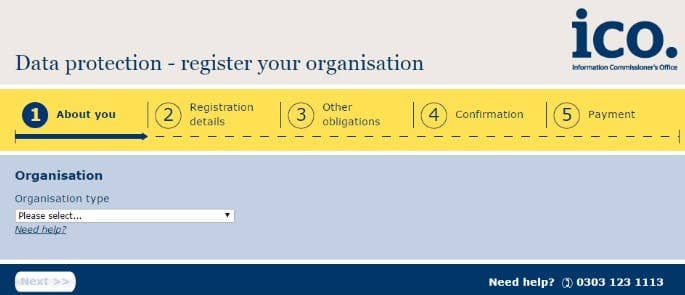 ---
Data Protection Licence Fee
The fee for registration for most businesses is £35. There is no VAT for a DPA licence.
Charities, small occupational pension schemes and organisations that have existed for less than one month will always only pay £35.
For businesses with more than 249 employees and a turnover of £25.9M, or if you're a public authority with more than 249 employees, then the fee is £500.
---
Data Protection Licence Renewal
Data protection licences must be renewed annually. Your business will be sent a reminder six weeks before the renewal fee is due, and you must then contact the ICO to pay your DPA licence fee.
---
Further Resources:
Subscribe for the latest Hub updates! Tell us what you're interested in hearing about:
We will always treat your personal details with the utmost care and we will never sell your details to other companies for marketing purposes.