Famous Faces Who Started in Hospitality
October 14, 2019
5 min read
Whether people spend time in the industry as a stop-gap, or find their calling in hospitality, the transferable skills gained are invaluable. Many famous people started off with humble jobs in hotels, restaurants and resorts – experiences that could well have played a part in their future success.
In fact, having found fame, many celebrities go on to become restaurateurs and hoteliers later in life. Robert DiNero, Ashton Kutcher, Ryan Gosling, Hugh Jackman are among the many hospitality entrepreneurs, having first established themselves in Hollywood.
The hospitality industry can be an extremely attractive place to work, with the ability to travel the world, visit unique venues, experience unforgettable events and make your own mark.
The career options are also incredibly diverse. From waiting staff, bartender and hotel manager, to events specialist, tour guide and chef, there really is a role for everyone. The varying degrees of responsibility present numerous opportunities, from the front and back of house positions, right up to CEO.
Here we explore celebrities and famous faces who cut their teeth in hospitality, looking at how the skills they learned in a challenging and dynamic industry may have prepared them for their next endeavours.
---
What's Our Hospitality Background?
Click the famous face to discover their hospitality roots…
---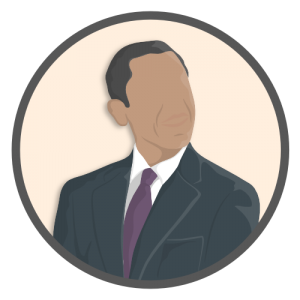 Barack Obama
In US press reports, President Barack Obama has said his first job scooping ice cream taught him valuable lessons about responsibility and hard work.
He wanted the same experience for other teenagers, particularly those without resources, and launched a summer opportunities project to help young people land a first job to help teach them similar lessons.
Obama said "Scooping ice cream is tougher than it looks. Rows and rows of rock-hard ice cream can be brutal on the wrists."
---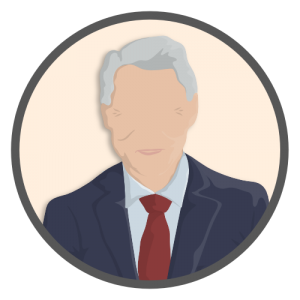 Bill Clinton
According to his autobiography, Bill Clinton tended bar in a cocktail lounge while studying. He was able to observe people, listen to their stories and better understand certain sectors of society.
---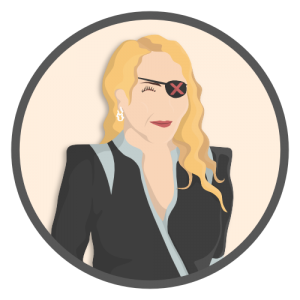 Madonna
Madonna used to work serving donuts before she became famous. Back in her early days, she worked at a Times Square outpost of Dunkin Donuts. She reportedly worked behind the cash register. Although possibly not one for a customer service role, Madonna's confidence certainly can't be denied as one of her most famous quotes is "I'm tough, I'm ambitious, and I know exactly what I want. If that makes me a bitch, okay."
---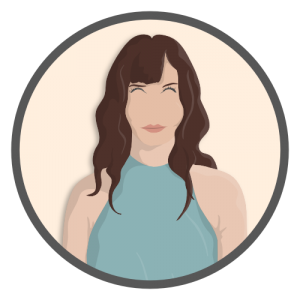 Sandra Bullock
While living in New York Sandra Bullock had a job in a bar. The aspiring actress learned to mimic a wide variety of accents whilst serving customers from all over the world.
---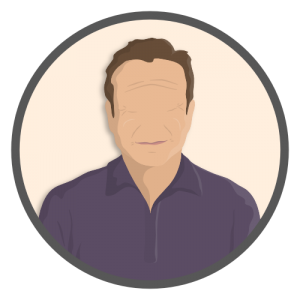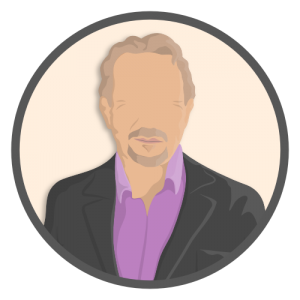 Robin Williams and Kevin Costner
Amongst others, both Robin Williams and Kevin Costner worked as tour guides at Disneyland as part of the Jungle Cruise. There Kevin met his first wife, who was playing the part of Cinderella. Robin Williams famously went on to play the part of the genie in Disney's Aladdin.
---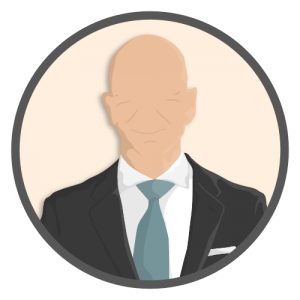 Jeff Bezos
Jeff Bezos revealed that he worked the grill in Mcdonalds and that the job taught him responsibility.
In Golden Opportunity: Remarkable Careers That Began at McDonald's Bezos said,"My first week on the job, a five-gallon, wall-mounted ketchup dispenser got stuck open in the kitchen and dumped a prodigious quantity of ketchup into every hard-to-reach kitchen crevice. Since I was the new guy, they handed me the cleaning solution and said, 'Get going!'"
---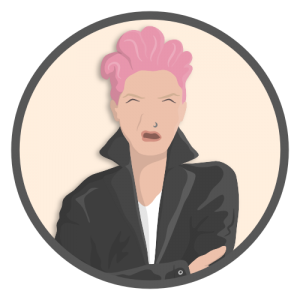 Pink
Pink worked at a drive-through in a burger restaurant. In an interview with "Food and Wine" magazine, Pink revealed that her family encouraged her to start making her own money as a teenager. She said, "I was a drive-through girl at McDonald's. I had a Janet Jackson microphone — I had power."
---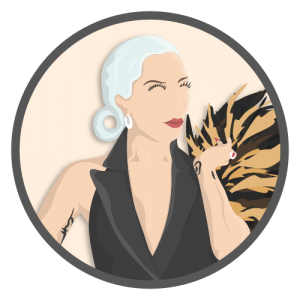 Lady Gaga
Lady Gaga started her career as a waitress in a café. She worked at the Cornelia Street Café in Greenwich Village in New York, waiting tables to cover her rent. Then known as Stefani Germanotta, she went on to pop and film stardom, while one of her coworkers who took some early shots of Gaga went on to be a fashion photographer.
---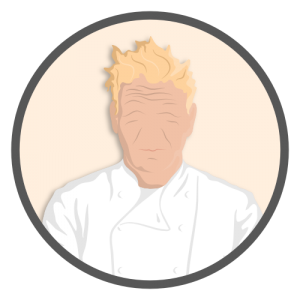 Gordon Ramsay
More of a career climb than a switch, Gordon Ramsay's restaurant empire has earned 16 Michelin stars. He is now a chef, restaurateur, writer, television personality and food critic.
Ramsay studied hotel management at North Oxfordshire Technical College. In the mid-1980s, he worked as a commis chef at the Wroxton House Hotel before running the kitchen and 60-seat dining room at the Wickham Arms. Relocating to London, he worked in a series of restaurants until being inspired to work for Marco Pierre White. In 1998 he opened his own restaurant.
Twenty years later in 2018, Forbes listed his earnings at $62 million for the previous 12 months, and ranked him the 33rd-highest-earning celebrity in the world that year.
---
The Value of Careers in the Hospitality Industry
Some celebrities enter hospitality to make ends meet while they work on their big break. Some embrace the challenge of hospitality later in life to invest in something they can shape, own and grow.
Be it a short stint, or a career home, the hospitality industry teaches people many transferable skills useful in later life. That's whether it's learning about responsibility and hard work, or learning about people, performing and confidence. Equally, there is no limit to success within the industry. You can plot a path to a multi-million pound empire and find a way to express your passion.
---
What to Read Next: