Tips for Securing a Role as a PA: a Personal Assistant Career Guide
February 26, 2015
3 min read
What is a PA?
A personal assistant (PA), sometimes called an executive secretary, personal secretary or assistant, works closely with senior staff to provide administrative support – usually on a one-to-one basis. They help senior staff keep track of their diary, reduce their workload and ensure that the workplace is kept running smoothly, making the role a vital position that cannot be overlooked.
---
Skills That a Good PA Should Have
To be successful in your role as an assistant or secretary you need to possess:
Organisational skills.
Interpersonal and communication skills.
Good written skills.
Time management skills.
Trustworthiness, discretion and responsibility.
Commitment, motivation and enthusiasm.
An understanding of different working styles.
Active listening skills.
Productivity and initiative.
Coolness and calmness under pressure.
Team work.
Accuracy and attention to detail.
Flexibility and adaptability.
Consider each of these skills and think about which of them you already possess or which ones you need to work on. All of these attributes are attainable with practice.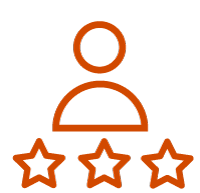 Need a Course?
Our PA & Secretarial Training Course has been designed to provide assistants and secretaries with a further understanding of the skills needed in order to perform their role to the best of their ability.
---
Which Qualifications are Needed?
The qualifications needed to become a PA or secretary often varies depending on the company you are applying to work for. Personality is usually just as important as qualifications and most companies offer training on the job.
You should look to gain one or more of the following achievements:
5 GCSEs, grade C and above, including in English and Maths.
Short hand writing skills.
IT proficiency, including word processing and diary management.
Foreign language skills.
A full, clean driving license.
An NVQ Level 2 or 3 in Business Administration.
A Higher Professional Diploma in Business Administration.
A City and Guilds Advanced Diploma.
A BTEC in Business Studies.
A Personal Assistant diploma/training course certificate.
Temporary work, an internship or work experience in a PA position also gives you an advantage, whether it's a 2 week or 2 month placement. Experience plays a big part in securing a role as a PA, so the more qualifications/experience you have, the higher the chance is of you acquiring a position.
---
Duties of a Personal Assistant
The role of a PA can encompass all manner of activities, and is often up to the discretion of your employer.
Duties of a PA generally include:
Organising meetings.
Taking minutes in meetings and producing reports later.
Maintaining records.
Managing diaries.
Ensuring any health and safety legislation is adhered to.
Answering and dealing with phone calls and emails.
Making travel arrangements.
Looking after visitors to the workplace.
Dealing with accounts.
Representing their manager or employer at events.
Before applying for a personal assistant job, it's important that you feel confident about performing each of these roles. Gaining experience in the industry is perhaps the best way to learn where your strengths and weaknesses are, which enables you to work on certain areas that need improvement.
---
How Does a PA's Career Progress?
There is no clear career progression for a personal assistant, as it is likely that you already work for the most senior person in the business. The skills you learn on the job are highly transferable, so you can always progress into different roles and companies if you choose to.
Career opportunities for secretaries and assistants may include:
Promotion to working for a more senior manager.
Moving to a larger company.
Responsibility for managing a small administration team.
Promotion to working for several managers.
Working with and managing a junior assistant.
Moving into another department.
Becoming self-employed.
Working overseas using developed language skills.
The experience gained in a PA role offers numerous opportunities for you to expand and utilise your skill set in new ways, so it's an excellent career path for building yourself up to be a desirable candidate.
---
Further Resources: