How To Take Useful Minutes Of A Meeting
May 3, 2019
4 min read
As a minute taker, you are responsible for recording relevant notes during meetings. You should then use these to produce a final document to be sent to attendees and anyone who requires a copy.
However, to produce minutes that are useful, you need to know what to prepare in advance. This article will also explain how you can record the minutes of a meeting effectively. Knowing this will help you to produce successful notes in the form of the final minutes document.
---
What are Meeting Minutes?
Minutes are not a transcript of everything that was said during a meeting. Instead, they are a summary of the main points attendees discussed and the subsequent action points that they decided upon.
The three key things that you will need to record when minute taking are:
What was decided on.
A description of what was accomplished.
The actions that need to be taken in the future.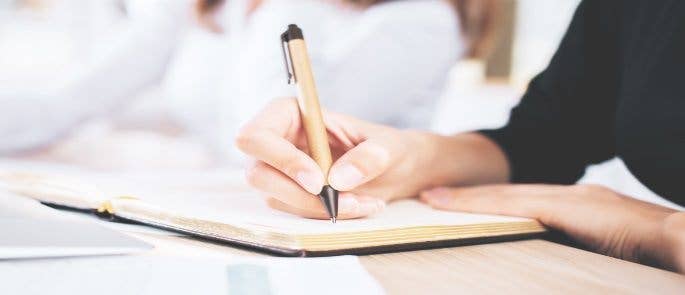 ---
How Can I Write Effective Minutes of a Meeting?
As a minute taker, your responsibility is not just to take notes during the meeting. You have important tasks to complete both before and after it has taken place.
During the preparatory stage you should make sure you have a basic understanding of the meeting topic. You must produce an agenda in advance if the chairperson has asked you to. Both tasks will help you write effective notes as you will be able to follow the discussion easily and identify the key points throughout. Being properly prepared will help you take useful notes, making it easier for you to produce clear and structured final minutes.
Our top ten minute taking tips will help you feel confident in your ability to carry out the task to the best of your ability.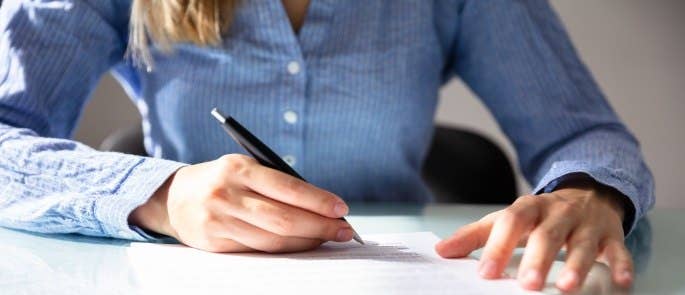 ---
Top Ten Minute Taking Tips
1. Know how to identify what you should be making notes on.
You shouldn't find yourself constantly making notes during meetings. If you do, you should first take a few seconds to compose yourself. Then, focus on what the attendees are saying and consider how much of this speech needs to be recorded for the minutes. If you are still struggling to identify what you should be writing, you may not be doing enough preparation or research. You may also find it beneficial to look over previous examples of minute notes.
2. Know when it is best to just focus on listening.
Once you are confident in determining what parts of a conversation you should record for the minutes, you will learn when it is best to just listen. You will not need to record certain parts of meeting conversations but you should still ensure you maintain your concentration and listen to what's being said.
3. Take the time to properly prepare for the meeting in advance.
As mentioned, this will also help you when it comes to knowing what you need to make notes on. It is likely that you will also be responsible for preparing the agenda that outlines what the meeting is to discuss. If you are unprepared, it is likely you'll misunderstand what is being said, and your notes will reflect that.
4. Use templates.
As minute taker, you are likely to be responsible for taking minutes on more than one occasion. If you are creating a new document for each meeting you are simply wasting time that can easily be saved if you use templates. By using templates, you will also understand exactly what information you need to include, and therefore what you should be listening out for and making a note of. This also ensures that your business documents are consistent and professional.
5. Meet and discuss the meeting with the chairperson in advance.
The chairperson is in charge of organising and managing the meeting. They will be your first point of contact for any queries or clarifications you may have. While they should arrange to meet with you before the meeting themselves, you can proactively ask to speak with them. One of their responsibilities is to work with and support you. By taking notes and producing the final minutes, you are providing them with a valuable service.
6. Talk to attendees before the meeting.
Taking the time to contact attendees in advance is a good way to prepare for the meeting. It is unlikely that you will already have a comprehensive knowledge of the topics due to be discussed in the meeting. You do not need to have the same understanding as attendees but it will be beneficial to have a basic knowledge. This will help you to identify important details that you should record during the meeting. Preparing by talking to attendees also gives you the opportunity to ask any questions which, again, will improve your understanding of the topic.
7. Be prepared.
While you will have done preparation in advance of the meeting, it is also important that you are organised on the day. It can cause unnecessary disruption and look unprofessional if your pen runs out of ink and you have to go and get another one. If you leave the meeting it is unlikely that the meeting will be stopped for you. Instead, you will miss discussions that could be very important. Be aware that you may also be expected to organise equipment and to make certain arrangements for the meeting.
8. Sit next to the chairperson.
It is important that you sit next to the chairperson during the meeting. You are part of the management team, meaning you should be sat with them. Sitting in this position should also help you to clearly hear everyone speaking during the meeting.
9. Type up the notes into the final minutes document.
You must type up your meeting notes to create the final minutes document as soon as possible. Doing so means that your memory of the meeting will be better, and you can easily expand on any notes if you missed something. This will also save you time because you won't have to go back over and read through your minutes to refamiliarise yourself.
10. Write objectively.
The minutes must be entirely neutral and not express any preference of ideas or attendees. The document you produce should provide an unbiased overview of the discussions had and the decisions made.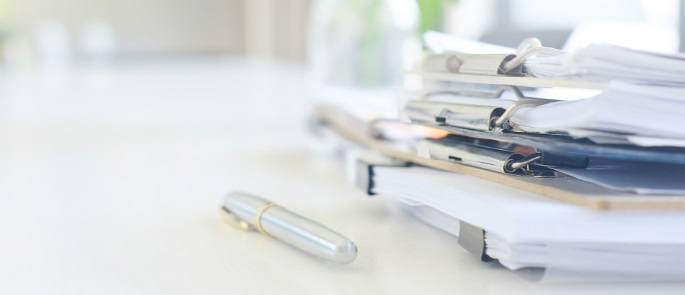 ---
Following the guidance we have outlined here will hopefully help you to take useful minutes of a meeting and to feel more confident in your role. For a more thorough explanation of the responsibilities of minute takers, you may want to take our online training course. 
---
Further Resources:
Subscribe for the latest Hub updates! Tell us what you're interested in hearing about:
We will always treat your personal details with the utmost care and we will never sell your details to other companies for marketing purposes.