Writing a Job Description: Free Template
August 10, 2018
5 min read
Writing a job description is never an easy task. You need to ensure that you include all the relevant information about the role and key responsibilities if you want to attract your ideal candidate. Creating an ambiguous and unclear job advert will only waste your time and money. You'll likely have to sift through many unfit applications and it'll make it harder to find that perfect employee.
If you're responsible for writing job descriptions for your company, it's hard to know what exactly you should include. This article explains all you need to know about writing a job description, and offers a free job description template that you can use to ensure your recruitment process runs that little bit smoother.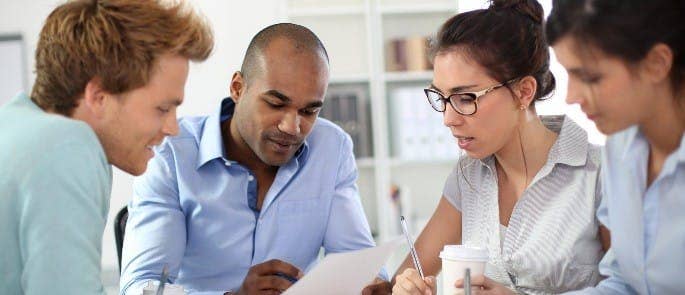 ---
Writing a Job Description
For your potential new recruit to know what the job entails, it's essential your job description is clear and concise. During your recruitment process, you're much more likely to attract your ideal candidate if you know what qualities you want them to have and you can express these in writing.
The description is not only useful during the recruitment process. It can be used during appraisals as a performance management tool and as a point of reference for what they should be doing, so it's important that you know what to include.
The job description should include the following sections:
1. Job Title
This is the official name given to the job role, for example 'Software Developer' or 'Administrations Assistant'.
2. Salary
Whilst it isn't essential to include this, you should do so to try and attract the right level of candidate. You can include it in a band format, such as £18-21k, or as an amount per hour, depending on how your organisation operates.
3. Location
You need to include the location of the job in the job description. Whilst it doesn't need to be a direct address, it should include the town or city where you're based. This is to ensure that you attract candidates who are either local or are willing to commute or relocate. You would note here if the job was a remote working or work-from-home position.
4. Reports To
This covers who the candidate will report to and highlights internal company relationships and structures. It can also clarify if the candidate will have any members of staff reporting to them.
Some examples for this section are:
'For the position of Financial Assistant, you will report directly to the Financial Manager.'
'For the position of Financial Manager, you will report directly to the Head of Finance. You will also be responsible for the Financial Assistants, who will report upwards to you.'
5. Job Purpose
This section of the template gives the potential applicant an overview of what they are responsible for and how they will fit into your organisation as a whole.
This should be short and summative – roughly three to four lines – but it needs to be strong. It should give the applicant enough information to know what they will be doing on a daily basis.
For example:
'For your role as Chef de Cuisine (Head Chef), you will play a key role in managing how the kitchen runs. You will make purchases on behalf of the kitchen and control costs. You will also discuss menu ideas and changes with our restaurant manager, and liaise with our suppliers.'
6. Key Duties and Responsibilities
This part of the job description is crucial for attracting the right candidate. Here, you should list things that the candidate will be doing on a day-to-day basis as part of their job role, and what they are responsible for.
Some tips for writing this section are:
List the responsibilities and duties in order of importance. The activity they will be doing most should be at the top of the list.
Include any software or programmes they will frequently use, such as Microsoft Excel or Google Sheets.
Write in the present tense, for example 'Managing our company blog'.
Be specific. Don't be ambiguous and leave things to interpretation. For example, 'Dealing with communications' is better phrased as 'Processing and responding to customer queries.'
Start sentences with verbs to be direct, such as utilising, managing, promoting, analysing, and writing.
7. Criteria
This part of your job description lists the criteria that your applicants should have. You can split these into two criteria; desired and essential. The essential criteria must detail what the candidate should have for you to consider them. The desired criteria should list what you would like the candidate to have, but it isn't essential for them to be considered for the job.
Within the criteria you should include:
Qualifications – Do candidates need to have a degree? Do they need to have completed any additional qualifications, such as an NVQ? List all essential or desired qualifications within this section.
Skills – Do candidates need to have knowledge on how to use a certain piece of software or website? Do they need to hold a driving license? List all your essential or desired skills here.
Necessary experience – Do you want the applicant to have experience working in a certain area, such as previous experience of working in HR, or working in a particular sector, such as the education sector? If so, then you should write this here.
Personal characteristics – Are there certain characteristics that the person needs to have to be able to fulfil the role well? For example organisation, motivation, a confident public speaker, etc.
---
You may also be interested in: Should You Really "Hire For Attitude, Train For Skill"?
---
8. Work Environment
This should state where your employees will work, such as 'Our Leeds office'. If you require the applicant to work in different environments you should include this as part of the job template. For example, working on a different site two days a week, having occasional weekend shifts, or the necessity to travel to conferences, should all be included.
9. Additional Requirements/Demands
If you have any additional requirements or demands, you should also include these in the job description. For example, if the job entails physical demands such as heavy lifting, or if there are certain medical conditions that stop an applicant from being able to do the job.
---
Job Description Template
We've put together a job description template to help you write and craft your own custom job description. You can edit and fill this in to meet the requirements of your business.
---
What to Read Next: