How to Get a Job in Mental Health
July 21, 2023
5 min read
Today, it's widely accepted that taking care of our mental health is equally important as maintaining our physical health. Huge strides have been made in recent years towards removing the stigma attached to mental illness, and it's essential to have open and honest conversations to further this crucial change.
One in four adults experience mental illness in any given year in the UK. As a result, there's a massive demand for people to fill roles associated with mental health – for example, there are currently over 64,000 jobs advertised on Indeed working in this field. Supporting people with their mental health can be a challenging, rewarding and exciting career choice, with so many different roles available.
In this article, we'll explore the types of mental health professionals in detail and explain the qualifications these positions require. We'll also look into possible career pathways to these careers.

---
Types of Mental Health Professionals
There are many types of mental health professionals, with various roles, responsibilities and purposes. Mental health professionals work in various settings and with people of varying ages.
We'll have a look into these roles in more detail below:
Psychiatrists
Psychiatrists are physicians that have a deep understanding of the science behind how our brains function and operate. This allows them to diagnose psychological issues in their patients.
Psychiatrists are also qualified doctors, allowing them to prescribe therapies and medication to patients. Often, psychiatrists are involved in diagnosing the most complex psychological concerns.
Psychological Professionals
This large field encompasses all kinds of counsellors and clinical psychologists. Counsellors and clinical psychologists offer a variety of treatments to help support people with issues such as depression, anxiety and eating disorders.
Mental Health Nurses
Mental health nurses provide support to people experiencing poor mental health in a variety of ways. They may be involved in early interventions and supporting people to find the right services and therapies that suit their needs. Another typical duty of theirs is to ensure that patients take their prescribed medication. They may also liaise with family members and help to build a network of support for an individual.
Mental health nurses work in various settings, from specialist hospital wards and units to residential centres and people's homes.

Occupational Therapists
Occupational therapists (OTs) help people to overcome numerous challenges in their everyday lives, including mental health issues. They help people to adapt and respond to the things which they find difficult in order to live a full and happy life.
OTs liaise with numerous other agencies and organisations to ensure that they take a practical approach that benefits the person best.
Social Workers
Social work is incredibly varied, and in contrast to popular belief, social services help children and adults, not just the former. These professionals build relationships with individuals and families who may be facing a multitude of challenges. They offer guidance and support and help to signpost people to additional services which they may need to access.
To learn more about careers in health and social care, take a look at our hub article here.
---
Personal Skills Required for Roles in Mental Health
A career in mental health can be incredibly rewarding. Many people embark upon this kind of career because they find that helping and supporting others brings them joy and satisfaction.
As with many rewarding careers, it is also one that will likely come with challenges. However, several personal skills can help you with any challenging situations that you may encounter.
Some of these notable skills are explained below.
Patience
In some cases, it may take some time to make an impact and to see your hard work pay off. It's important to be patient in these situations and understand that everyone is different.
Suffering from a mental illness can be scary for the individual, and you should treat everyone with the same level of patience. Some people may be sceptical towards getting help, and, therefore may take a while to trust you and open up to the point where you can understand how best you can help them.
Empathy
Being able to appreciate and understand how another person may be feeling is a crucial part of a career in mental health.
Having empathy is the ability to recognise and respect the emotions, ethics, beliefs and values of others. You'll need to be able to understand how someone feels about a situation and be sensitive to their needs.
Active Listening
There is a difference between simply hearing what someone says to you and actively listening to them. The latter involves reacting to what has been said meaningfully and is so important when discussing mental health. Much of your role may involve talking to and communicating with those you support, their families and your colleagues.
Active listening means:
Listening with intention, without distractions.
Listening for meaning in what the person is saying.
Not interrupting and allowing the person enough time to speak.
Not listening with preconceived ideas.
Not pretending to listen whilst actually waiting for a gap in the conversation to speak yourself.
Using positive body language and facial expressions to show you are listening, such as nodding and smiling.
Paying attention to the speaker's tone of voice and body language.
Using affirmative words, such as 'okay', 'right', and 'I see' to show that you're listening and to encourage the person to continue talking.
Repeating or paraphrasing what the person has said to show you have understood.
Asking relevant, open questions (those that require more than a 'yes' or 'no' answer).
For more further guidance on active listening skills, take a look at our hub article: How to Improve Active Listening in Communication.

Working Under Pressure
Many careers in mental health are demanding and will present you with numerous tasks and deadlines that you will need to be able to manage.
It's therefore important that you can not only prioritise your tasks and manage your time effectively, but also be able to do so with a clear mind in a pressurised situation. You may only have a moment or two to make an important decision, and it's crucial that you feel able to do so.
Making Important Decisions
If your role involves building a support plan for someone with mental health concerns, important decisions will need to be made.
There is a huge responsibility that comes with this, and you must feel comfortable taking a proactive approach and feel confident in the decisions you make.
Resilience
Resilience is the ability to 'bounce back' and comfortably carry on in the midst of adversity. As we've mentioned, this career will likely be challenging at times. You'll need to be able to face complicated – and potentially difficult – situations, remain calm and resilient.
For more information on resilience, check out our article.
You may already possess valuable and transferable skills which you could apply to a job in mental health. To consider this further, take a look at our hub article: Transferable Skills: What Are They and Why Are They Important?
---
What Qualifications Do I Need to Work in Mental Health?
The qualifications you'll need for a career in mental health depend on the type of role you're interested in. Many jobs do require qualifications to at least a degree level. There are also various mental health certificates and diplomas offered in colleges which can help you to develop the skills and knowledge required for an entry-level position in this field.
Common undergraduate degrees which lead to careers in mental health include:
Nursing.
Nursing (specialising in mental health).
Health and Social Care.
Medicine.
Occupational Therapy.
Psychology.
For certain roles within the mental health field, it might be required to have a master's or postgraduate qualification following an undergraduate degree to specialise in a particular area. This would be common for roles such as behavioural therapy and psychological counselling, as you need to become an expert in your field in order to competently help others. It is then possible to work in various settings using your qualifications, such as schools, hospitals, residential settings and in people's own homes.
A great way to kick off a career in mental health is to get involved in volunteer work. Volunteering is a way to get a feel for whether this kind of work is right for you, and you can fit it around existing commitments. Having some practical work experience like this on your CV will also make you a more attractive candidate when applying for courses and qualifications.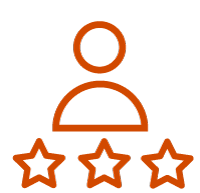 Need a Course?
At High Speed Training we offer a range of courses to help you to manage your own mental health as well as the skills need to support others, such as our Mental Health Awareness course, designed to increase your understanding of common mental health conditions.
---
Mental Health Career Pathways
The pathway you'll need to take to start a career in mental health will depend entirely on the position that you want.
For example, if you are interested in psychiatry, the first step would be to complete medical school. Typically, you'll need appropriate GCSE and A-levels to be accepted into a university to study a five-year undergraduate degree in medicine. However, if you have an undergraduate degree already – even if it's in a different subject – you could take a postgraduate degree in medicine, which would take four years. Once you have completed medical school, you'll be required to join the paid foundation program, where you'll gain experience by working in different settings across six different placements.
As you become experienced in your chosen field, you may choose to set up your own business offering services such as counselling and psychotherapy. Many people who take this path will become a part of a professional body or association, such as BACP (British Association for Counsellors and Psychotherapists) or UKCP (United Kingdom Council for Psychotherapy). This offers their patients reassurance that they hold the relevant qualifications and have the right level of experience to offer specific therapies.
You may also choose to work on a specialist psychiatric ward in a clinical setting or perhaps in medical research. Once you have experience, the correct training and the right qualifications, you will find that new opportunities are made available to you.
On the other hand, if you're interested in becoming a mental health support worker, the requirements are quite different. There are no specific qualification requirements – however, employers will likely prefer you to have a diploma or NVQ in healthcare or something similar. Having experience of working in mental health is also likely to be preferable. Still, this experience could be from your own personal circumstances, and doesn't necessarily have to be past work experience.
Once you begin studying for a qualification in mental health, you will likely find particular areas more interesting than others. It may be that you find you are fascinated by the science behind how the brain functions, or perhaps it is the practical skills of caring for people with mental illness which interest you. You'll also begin to realise where your skills are best suited.

---
A career in mental health can provide challenges and fulfilment in equal measures. With so many different job roles and career paths associated with this type of work, the opportunities are vast. If you feel you have the right personal skills and level of interest, this may be an excellent career to explore further.
---
Further Resources