How Online Retail is Changing Manual Handling Practices
July 27, 2016
3 min read
In 2015, 77% of men and 77% of women said that they shop online. In 2016, it's estimated that 7.4% of all sales worldwide will be made via the internet, rising to over 8% in years to come. But how does this affect health and safety?
Manual handling is something that every retail worker is familiar with, whether it's pushing pallets of fresh produce onto the shop floor, carrying stacks of books or lifting boxes off a delivery lorry and lowering them into storage. Manual handling is likely to be an everyday occurrence and not something that makes you look twice.
However, the rise in online retail is changing manual handling practices. Instead of carting stock around the shop floor, thousands of people are now responsible for picking, packing and transporting our online purchase in jumbo-size warehouses. And several more thousands of people are then responsible for delivering those items to us. But these activities don't come without risks.
Musculoskeletal disorders result from repetitive or heavy lifting, bending and twisting, uncomfortable working positions and using too much force to push or pull a load (among other things). It's not just the weight of an item that's the problem either – carrying items long distances, picking it up and putting it down numerous times, awkward postures, pushing cages or trolleys over uneven flooring and lifting items to high shelves all increase the chance of injury.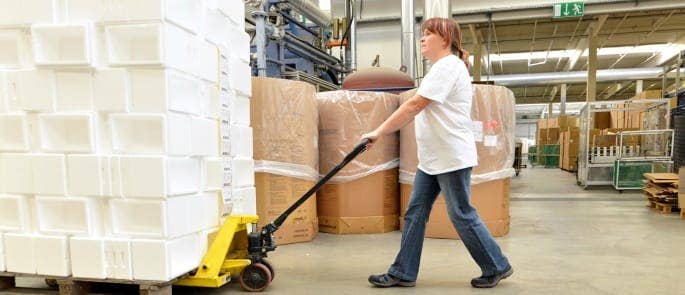 According to the HSE, in 2014/15, the UK lost 9.5million working days as a result of 553,000 reported cases of musculoskeletal disorders, in particular back pain (40% of cases) and upper limb pain (another 40%). Due to the relentless nature of online ordering systems, people working in warehouse environments are incredibly susceptible to musculoskeletal disorders, including pain and problems in the neck, shoulders, arms, wrists, back and knees.
As orders come flying in one after another, staff may find themselves facing a shift filled with constant manual handling activities without sufficient breaks for the body to rest. In this scenario, staff may be tempted to rush in order to keep up, which only makes the problem worse as individuals abandon the recommended manual handling techniques in order to simply get the job done.
As the number of online retailers continues to rise, so does the likelihood of injury. So how can the likelihood of injury from manual handling be reduced?
First of all, identify all of the tasks that involve manual handling in your workplace and consider whether manual handling is absolutely necessary. Can any of the tasks be redesigned or avoided? Perhaps you could use a mechanical aid, like a pallet truck or a conveyor, to help take some of the load.
Secondly, are the people who carry out the manual handling activities fit for the task? Manual handling is a strenuous task so it's essential that workers are in good health, have a good level of fitness and can meet the physical demands. This means that you may need to make allowances or changes to the job role for people with mobility problems and other disabilities, pregnant women and older people who are at more risk of harm. These people may not be able to lift heavy loads, stand for long periods of time or deal with poor posture as easily as other workers.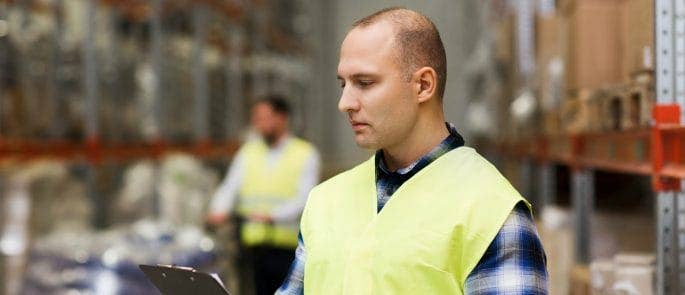 Are there any other hazards that could increase the risk? Order picking can be a stressful task and working shifts (especially at night) can cause fatigue. Stress and tiredness can easily affect performance and will increase the likelihood of accidents and injuries at work, so the people affected by them need to take extra care.
The risks to health from manual handling can only be controlled by knowledge. If every worker understands the hazards, follows good handling techniques and knows what they can do to prevent harm then the injuries from manual handling will become less likely. Ignorance and poor practice have a lot to answer for, so staff awareness is essential.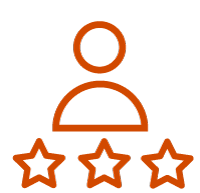 Need a Training Course?
Our Manual Handling Training provides the necessary information and training for organisations to understand more about the risks associated with manual handling, how to undergo a risk assessment and how to ensure appropriate control measures are put in place.
---
Further Resources: