Parents' Guide to TikTok
April 6, 2020
6 min read
If you spend time with young people, then you're bound to have heard them talking about TikTok. You may be a user of TikTok yourself, or you may be completely clueless as to what they're talking about. Put briefly, TikTok is a social media app that is used for creating and sharing short videos. It has rocketed in popularity since it was launched in 2016, and it's particularly popular among teenagers and young people.
TikTok has 500 million active users worldwide, and it's been downloaded over 1.5 billion times from the App Store and Google Play. What's more, it was the most downloaded app on the Apple App Store for quarter 1 in 2019, with more than 33 million downloads worldwide. This is higher than other popular social media apps, including the likes of YouTube, Instagram, Facebook, and Snapchat.
Clearly, nobody can deny the popularity of TikTok, but what is it and just how safe is it for children and young people?
---
A History of TikTok
To understand TikTok and its sudden surge in popularity, we must look at its history and that of Musical.ly. Musical.ly was launched in 2014 and was bought in 2017 by a company called ByteDance for $1 billion. At this time, ByteDance already owned a similar app, TikTok, which launched in China in 2016. ByteDance decided to bring the two apps together as one product under TikTok, as it better reflected the types of entertainment on the app as well as music, comedy, and performance art. Musical.ly became extinct, all user accounts and videos were moved to TikTok, and the rest is history.
(Image source: BBC News)
---
What is TikTok and How Does it Work?
TikTok is a video sharing platform that gives you the opportunity to create, share, and watch videos. It is a free social media app that users can download and access from their mobile devices. Each video that is uploaded to TikTok is a maximum of 15 seconds long, although users can string these together to make stories of up to 60 seconds. You can also upload longer videos if they weren't recorded within the app.
The videos that are uploaded to TikTok all vary in content, which is understandably what makes the platform so versatile and popular. The content that users upload is entirely up to them and can range from lighthearted content to something much more serious. Some of the most popular types of content on TikTok include lip-syncing to music and sound bites, short dance routines, and comedy performances. Most videos have background music which can be sped up or slowed down, and videos can be edited with filters.
Similar to other popular social media platforms, TikTok allows users to connect with each other and interact with videos through likes, comments, hashtags, and shares. Additionally, the app includes a 'react' feature that gives users the opportunity to film their reaction to a specific video, and there is also a 'duet' feature that allows them to film a video alongside another video.
---
Who Primarily Uses TikTok?
Teenagers and young people are the primary users of TikTok, with 16-24 year olds making up 41% of the total number of people who use the app. The versatility of the content, and the opportunity to interact with friends and see what they're doing from a distance, is what makes the app so appealing to young people.
Additionally, TikTok was created with the younger generation in mind, with the app creators deciding that under 18s were their target audience from the start. As a result, they were able to design the app with this demographic in mind, targeting exactly what they know this audience is looking for.
---
Does TikTok Have a Minimum Age?
According to TikTok's terms and conditions, 13 is the minimum age for creating an account. Despite this, and as with most social media platforms, somebody could enter a false birthdate to create an account.
Although the minimum age is 13, it's actually recommended that the app is only used by people who are aged 15+ due to privacy issues and mature content. Additionally, anyone who is under 18 must have the approval of a parent or guardian to use the app. However, a recent survey conducted by Ofcom found that TikTok was used by 13% of all 12-15 year olds in 2019.
---
How Safe is TikTok for Children?
No social networking site is ever completely safe, and many parents are concerned that the TikTok app isn't just 'harmless fun' like it should be. Just like all other forms of social media, TikTok has some dangers that parents should be aware of if their children are using the app.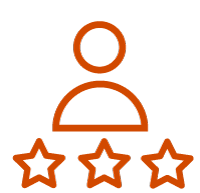 Need a Course?
Our Online Safety & Harms Course is designed to support education professionals, teaching you everything you need to know about the potential online risks and harms children face, how to recognise signs that might indicate online harm or abuse, and how to effectively address online safety in school.
Some of these concerns include:
Exposure to Explicit Content
TikTok is an app that focuses on sharing videos with a musical element, and emphasis is particularly on popular music. However, a lot of popular music contains swearing, derogatory language, and lyrics of a sexual nature. If teens are using the app to lip sync or dance around to this music, then it may expose them to verbal content that you wouldn't want them to hear, as well as adding it to their vocabulary. And, what's worse, a lot of young people might not understand the meaning of what they're singing or dancing along to. This means they could easily create a video without realising the full gravity of what it means.
However, not only is the exposure to explicit language a problem, but being exposed to explicit video content is also an issue. TikTok doesn't allow users to search for content with certain hashtags, such as #sex, but it isn't difficult to find videos of people dancing suggestively or wearing revealing clothing.
Mental Health Concerns
The impact of social media on mental health has always been a cause of concern among parents and educators, and it's easy to understand why. Any app that allows users to react has the potential to create an obsession among its users about virtual approval and the number of reactions they get. With this can come emotions such as feeling inadequate, inferior, and unpopular.
What's more, users may start comparing themselves to other people on the app, particularly how they look. This can also lead to themes of inadequacy, low self-esteem, and self-doubt, and may even lead to the development of mental health problems. Finally, people may also leave negative comments on somebody's video, or use it as a way to bully them.
Grooming
When you create a TikTok account, it automatically sets your profile to be public by default. This means that anybody can see your videos, access your location information, and send you direct messages. While the majority of people using the app will be using it for how it was designed, there are likely to be some people who use the app to watch younger people and try to connect with them.
Luckily, there is an option to set profiles to private once the account is set up, as we will explain later. However, your children may still allow people to follow them who they don't know, and they could choose to follow them back.
Desiring Fame
For many, TikTok is a bit of harmless fun and a great way to create videos and not take life too seriously. However, there are some people who want to use TikTok to get famous and gain a lot of likes and followers in the process. Not only would they need to set their profile to public to gain this fame, but it may lead to them doing riskier things to attract a larger audience.
Finally, users can earn TikTok Reward Points by inviting friends to download the app. They can also spend real money on the app by adding virtual coins to their wallet. These points can then be redeemed for coupons for certain companies, including Uber.
---
Child Safety Tips for TikTok
While there are dangers, there are many ways to reduce the risks and safely use TikTok. Although TikTok accounts are public by default, you can switch to a private account. If you do this, users won't be able to see your videos unless you allow them to follow you.
To turn a TikTok account from Public to Private, go to your profile tab, tap the settings icon in the top right corner (which looks like three dots in a horizontal line), and tap 'Privacy and Safety' and turn on 'Private Account'.
While there may be some explicit content on TikTok, you do have the ability to block accounts and report content. This includes reporting messages, comments, videos, and accounts. You can find how to do this on TikTok's dedicated support page.
Finally, you should ensure that your children are aware of the dangers of being online. Explain the importance of only interacting with people they know, and explain to them that the number of reactions and virtual approval does not equate to their personal worth. Reassure them that they can always talk to you about anything they see online and anything they're struggling with or worrying about.
Parental Controls on TikTok
Although we've outlined the dangers that can come with being on TikTok and online in general, TikTok are clearly well aware of these and are putting measures in place to prevent them. In 2020, they are introducing a 'family safety mode' which is designed to give parents greater control over what their children are doing on the app.
To activate the family safety mode, you (as a parent) need to create your own TikTok account and then link this to your child's account. This will allow you to have direct control over their safety settings, meaning that you can turn features on and off remotely. This includes being able to turn on and off the settings for:
Restricted mode – this means you can hide content that's inappropriate.
Messages – which you can limit so they can only be received from friends or turned off completely.
Screen time controls – which limit how long the app can be used for each day.
To set up the family safety mode, you must open the app on both phones, go to the 'digital wellbeing' settings, and then identify which phone belongs to you and which belongs to your child. Then, scan a QR code from one phone and this will link both the accounts, and let you password-protect the three restrictions we outlined above.
For more information on the Digital Wellbeing section of the app, and how to set up restrictions, take a look at TikTok's website.
---
Examples of TikTok Being Used for Good
While it's easy to get stuck on the negatives of TikTok and the dangers it can pose, we need to remember that it's actually a great app for young people. It inspires creativity, can bring people together, and encourages children to get up and get moving. Recent news stories have also highlighted TikTok being used for good and shedding light on certain issues.
TikTok and Mental Health
In March, a news story emerged documenting how a psychologist was using TikTok to provide mental health support. The psychologist, Julie Smith, understands how not everybody can access mental health support when they need it, and so decided to provide this support herself through the online platform. Julie hopes that by sharing guidance she can help people to help themselves. So far, she has attracted more than 300,000 followers and received over three million likes on her messages.
TikTok and Raising Awareness
TikTok also received news coverage in March when two best friends, known as the Diabetic Duo, took to TikTok to show them getting ready for a night out and proudly showing off their FreeStyle Libres – a wearable blood glucose scanner that helps people with Type 1 Diabetes to manage their blood glucose levels.
By wearing their scanners, the two women sparked a wider conversation among both diabetics and non-diabetics, raising awareness of what the scanners are and how they help people to manage their condition. The Diabetic Duo have since uploaded videos to show them injecting insulin in strange places, including when on top of a human pyramid and when hula hooping, as well as checking their blood glucose levels while dancing.
---
TikTok is a global social networking phenomenon, and it doesn't appear to be going anywhere any time soon. The app allows users to be creative, have fun, and share video content with their friends. While there are dangers of using the app, as there are with any social networking platform, so long as you remind your child to remain vigilant and cautious, they can enjoy the app safely.
---
What to Read Next: