Using a Personal Development Plan in Health and Social Care
November 27, 2017
5 min read
You may feel like a personal development plan (PDP) is time-consuming, and you'd rather spend your limited time caring for as many patients as possible and resting after your shift. But you're never too busy to better yourself.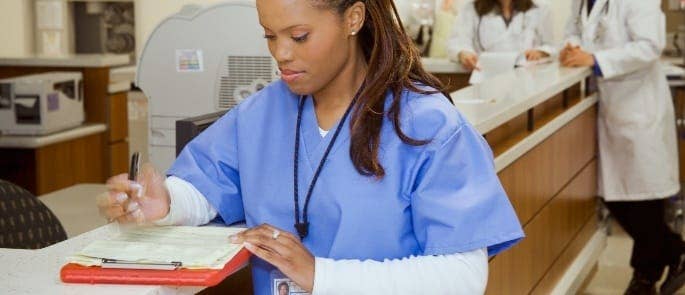 The stress of a busy schedule and tight resources can cause you to lose sight of your goals, so you should use a well-written, structured personal development plan to remain focused. A plan helps you set up targets and scope out your obstacles. It helps you aim for your goals with greater accuracy.
Once you hit the mark, your health and social care capabilities will likely expand. Also, because you have a clear view of the actions you need to take, you may feel less overwhelmed and in greater control. You might even become naturally goal-driven over time; you'll instinctively work towards aims you didn't even know you had yet.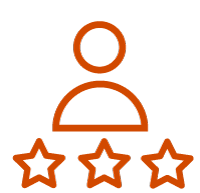 Need a Course?
Our Safeguarding Adults Courses provide you with suitable training to help you understand potential areas for concern and procedures to follow when working with vulnerable adults.
---
Benefits of Using a Personal Development Plan
Planning helps you take the thoughts that float aimlessly around your brain and record them in an actionable format. It's especially useful for healthcare workers, as your daily schedule may leave you little room to pause and think about your aims.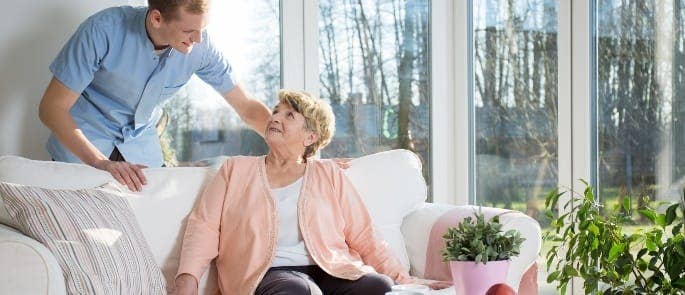 Creating a plan is easy. It takes a short amount of time and only requires you to write down strategies for achieving simple, yet focused targets. For example, ways to communicate information clearer to patients or to effectively deliver person-centred care.
Using a personal development plan enables you to:
Consider your goals and how you want to achieve them. You set out practical actions and timeframes based on a SMART framework: your goals should be specific, measurable, achievable, relevant, and time-based. A plan also makes you think about obstacles and how to prevent or overcome them.
Increase your self-awareness – when you follow a personal development plan, you may evolve into a growth mindset. What that means is, instead of believing that your skills are good enough as they are, you thrive on challenging your limits. You focus on taking steps that help you learn and change for the better.
See significant personal growth – learning is a never-ending process, and that's a good thing; a desire to continuously expand your capabilities drives you forward. Recognising how much you've improved your skills is satisfying and helps you maintain momentum, which enables you to deliver higher quality healthcare and reach new opportunities in your career.
Organise your time better – a physical representation of your priorities helps you focus on completing important, beneficial tasks first. You learn to let go of unimportant tasks – ones that you might have crammed into your schedule to feel more accomplished. Instead, you pace yourself and perform tasks right.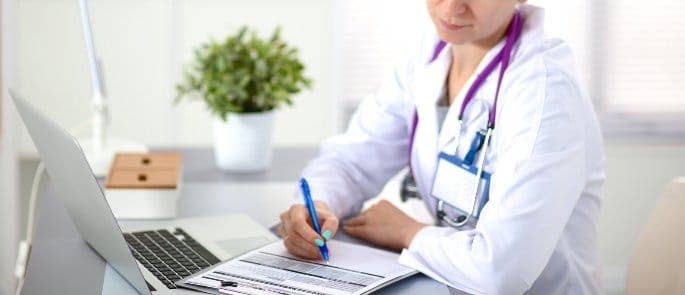 Ambitiousness is an admirable trait. Rather than settling for 'good enough', you find satisfaction in doing more to increase the quality of your care, which shows you're reactive to change and ready to engage in problem solving. This positive energy inspires those you work with and fills people with confidence in your healthcare service.
---
Why is Reflective Practice Important in Health and Social Care?
Reflective practice in health and social care is crucial because you work with human beings – they have unexpected wants and needs that require you to adapt quickly. You face great emotional strain and uncertainties on a daily basis.
When unexpected obstacles or circumstances knock your plan off course and shake your confidence, reflective practice enables you to redirect yourself.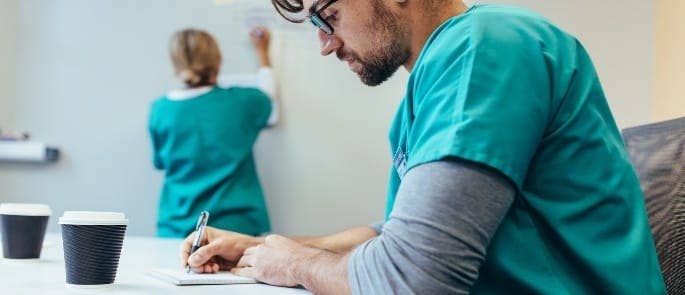 To reflect, look openly and honestly at the events of the past day or week.
Reflective practice involves thinking about:
What tasks did I need to complete? For example, let's say you work in a care home and you need to help a service user, Margaret, with her morning routine. You help her bathe, get dressed, and take her medication before breakfast.
What did I do? You helped Margaret into the bathtub and did most of the washing. You made some conversation with her and dressed her in an outfit she selected. Then, you reminded her to take her medicine.
How did it go? Could I have done better? Margaret seemed very relaxed around you. She asked if everyone bathes before breakfast and said she'd much prefer to do so after – she'd have more energy and would feel able to bathe with minimal help. Margaret also thanked you for remembering her medicine; she completely forgot.
What will I do next time? Breakfast is at fixed hours, but letting Margaret attend breakfast and bathe afterwards is a simple routine change. It's also worth discussing the use of an alarm for medication reminders. These two small changes give Margaret back some independence and control over her life. Make sure to discuss intended changes with her. She might have a better idea that suits her preferences and needs.
Write down your reflections and keep them together with your personal development plan. Instead of focusing on what you won't do next time, create constructive answers that focus on what you'll do differently to bring about real, applicable change.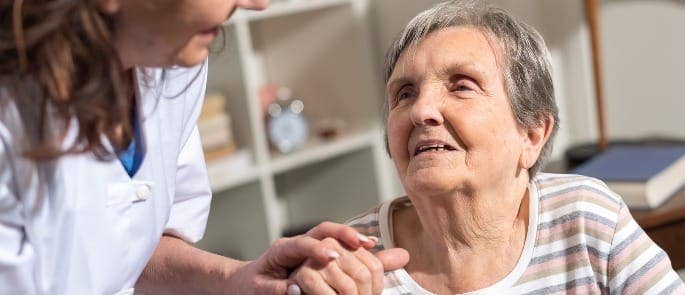 You can reflect without writing anything down if you prefer, but the act of writing makes your ideas concrete and manageable. Plus, you can refer back to them.
The benefits of reflective practice include:
Improved mindfulness – the more you reflect, the more you'll do so unconsciously. This helps develop your mindfulness: your ability to focus on the present moment calmly, rationally, and acceptingly. Eventually, reflective practice will become instinct and you'll feel in greater control of situations.
Continuous improvement – reflective practice encourages you to make small, regular changes that develop your capabilities slowly, yet significantly, over time. Doing so is a more practical, efficient way to improve than waiting for a major issue to prompt you. Learning by doing makes your development stick.
Reconnection with emotions and empathy – healthcare is mentally taxing. Distressing experiences become a daily task, which can lead to emotional detachment. While detaching yourself is understandable, it can be destructive to your mental health and ability to work. That's why reflective practice is vital: it helps you acknowledge your emotions and renew your empathy, as well as share your feelings and experiences with others. Doing so relieves pent-up emotional strain and helps you deliver good care, which in turn helps you feel fulfilled and at peace.
Reflective practice with others
You can do reflective practice with the input of a supervisor if you wish, although sessions may end up few and far between and prove less effective. You'll reach the best results by reflecting as soon as possible after events, as your memory and emotions will be fresh.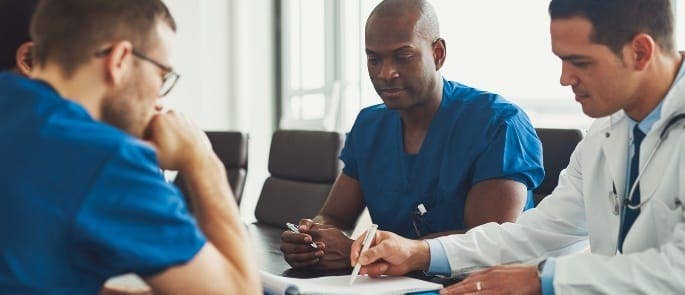 However, do informally chat with supervisors and other carers about your plan and reflections; they can use their expertise to guide you. Never underestimate the benefits of communicating with others to reflect on issues and reach solutions. We can all learn from and support one another to better our physical and emotional capabilities.
---
What to Read Next: