How to Reduce Food Waste at Home
June 10, 2016
7 min read
According to Love Food Hate Waste, we throw away 7 million tonnes of food from our homes every year and that waste costs the average household £60 per month.
We've worked with Hackney-based food education charity, Bags of Taste, to bring you 21 tips for wasting less, spending less, and saving more!
---
21 Tips to Reduce Food Waste at Home
When you order takeaway, reuse those plastic takeaway tubs. They can be clearly marked with a marker pen when you freeze your leftovers, since it's very hard to recognise anything when it's frozen solid. Once you've eaten it up, a hard rub of your finger will get it off, and you can start again.
When a recipe calls for ginger, get your teaspoon at the ready. Peeling ginger with a teaspoon gets into all those knobbly cracks that you'd otherwise chop off. You'll be amazed how easily the skin comes off. Once it's peeled, freeze it whole, and you'll find it's much easier to grate direct from frozen.
Pop whole chillies into the freezer to avoid those shrivelled up, mouldy chillies you find rotting away in the fridge door. Chillies can be chopped straight from the freezer and are much easier to deseed when they're frozen.
Buying your meat frozen is the best way to avoid waste. It's often much cheaper than fresh meat and you can defrost only what you need, when you need it. Or you can buy it when it's on special offer and freeze it yourself in individual portions. It's much more convenient and requires relatively little effort.
Before you go shopping, plan out your meals for the week, including breakfasts and snacks. Check what you already have in the cupboards and see what recipes you can make around these if there is anything that needs eating up. Writing a list of all the ingredients that you need helps keep you focused in the supermarket and prevents you from getting sucked into those red sticker offers.
When you buy potatoes, store them in a dark cupboard. Sunlight produces excess chlorophyll in potatoes and causes them to go green and produce toxins. Keeping potatoes in an empty cardboard box or sack in a dark cupboard will stop them from turning toxic.
To keep your hard vegetables like carrots, parsnips, and cabbage fresh for a long time, store them in the bottom drawer of your fridge in a plastic bag. Wrapping them in a bit of kitchen paper towel absorbs condensation which causes them to rot. This way they will last for ages.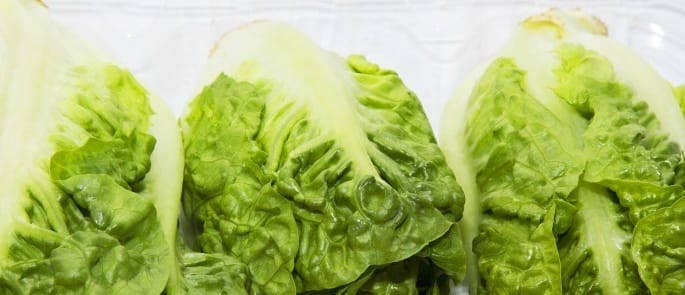 Buy whole lettuces instead of bagged leaves. They keep for longer, and you'll be less likely to waste them. You can also peel the leaves off your lettuce, rather than cutting through the middle to keep it fresher for longer and prevent the lettuce from becoming brown.
Use your evening meal leftovers for the next day's lunch and incorporate 'leftovers lunches' into your meal plan. Add an extra portion of salad or vegetables on the side and you have a substantial lunch and less waste. But when you're reheating food, make sure it's cooked thoroughly in an oven or microwave.
If your tomatoes are showing those initial signs of going off, pop them in the freezer to use as tinned tomatoes at a later date. When you need them, simply defrost and add them to your dish (if you're feeling enthusiastic chop them before you freeze and hey presto, you've got yourself some homemade chopped tomatoes, better than a can!).
Like with your tomatoes, you can freeze bananas that are starting to look over ripe. Before you chuck them in the freezer, make sure you peel them first and store in a plastic bag. They can be used in cakes, smoothies or desserts. Frozen bananas don't always look appetising, but they still taste the same!
If you bought a pack of fresh herbs but you only needed a teaspoon, you can freeze them to use at a later date. It's easier to prepare them before you freeze though. So wash them and chop them up finely. Place your herbs in a plastic bag, put a clip on it (or put them in a plastic container) and pop them in the freezer. Scrape out what you want with a spoon, directly into the dish, when you need it. They will keep for around 6 months in the freezer. Make sure you label your herbs because one chopped herb looks much like another.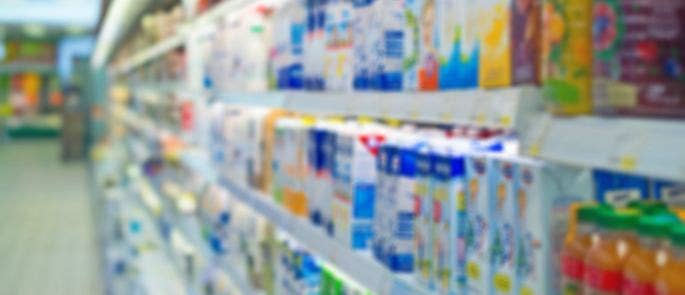 If drinking all your milk is a race against time, try buying UHT milk. Many UHT milk brands taste better than they used to, and it can actually be quite difficult to tell good quality UHT milk brands – like Moo Milk or a2 Long Life Semi Skimmed – from fresh milk. Because they've been thoroughly sterilised, they'll last weeks instead of a few days. Going on holiday? You can also freeze milk and thaw it when you get back!
Got a ready meal about to go off? It can still be a time saver. Freeze your ready meals and save them for a later date when you know you're going to need them. As long as you eat it immediately after defrosting it, you'll still be fine.
Save your vegetable peelings and use them for compost in your garden! Or, if you think they look appetising enough, try baking them and turning your parsnip peel into parsnip crisps. You'll be surprised what you can do with peelings!
Try turning your stale bread into breadcrumbs. Chop them into squares, place them into a warm oven when you've finished baking, then crush them with a rolling pin to make breadcrumbs or pop them in a food processor. You can save your breadcrumbs in a jar for up to a year and use them to thicken soups, make bread sauce, or breadcrumb cutlets, and homemade fish fingers. They're also pretty tasty sprinkled on gratins to make a crispy top.
If you can't eat a whole loaf of bread before it goes stale, why not freeze half of it and take it out when you need it? I like to freeze bread in individual slices so I can always have toast in the morning.
Get food smart – half the battle against food waste is planning meals and being savvy! If a recipe calls for half of something e.g. half a block of feta, half a bag of carrots, half a tin of beans, etc. then match that half up with another recipe that week that will use up the other half.
Got something in the fridge that you don't want drying out? Cover your food with a plate or cling film. The fridge is a very dry environment, and food will dry out quickly if you don't protect it.
If you're having a curry for one, you can still have naan breads without waste. Most packets come with two naans, these can be cut in half and individually bagged. Freeze them on the day of opening and cook in the oven from frozen whenever you next want them.
Need spinach leaves for a recipe but can only get it in those huge bags? Freeze portions of spinach in plastic bags (squeeze all the air out to save space). Then when you're making curries, fajitas, soups or any other warm meals that need spinach, just grab the individual portions out of the freezer and pop them in the pan. If you're not a big fan of spinach, you can break up the leaves into tiny pieces whilst they are still frozen in a bag (do it quickly before they defrost!). You won't even notice it in your food, but you'll get all the nutritional benefits!
---
About Bags of Taste
Most of these tips come straight from Alicia Weston, founder of Bags of Taste, a non-profit organisation who teach people how to cook great meals for less than £1 a portion. The lessons are hands on and build confidence in the students, arming them with recipes they can use time and time again.
Many of their students are referred from Age UK, mental health or addiction charities, and homeless hostels such as St. Mungos. Food poverty is a complex problem that requires education and dietary behaviour change, which is the philosophy that Bags of Taste is based upon.
Based in Hackney, East London, they've taught over 500 people and have around 70 volunteers. Becoming a great cook is a skill that students can rightly be proud of, and it often enables them to make important changes in other aspects of their lives too.
If, like us, you're inspired by their work, you can find out more about Bags of Taste on their website.
---
To help Bags of Taste continue their important work we provided their volunteers with access to our online Level 1 Food Safety Awareness Training: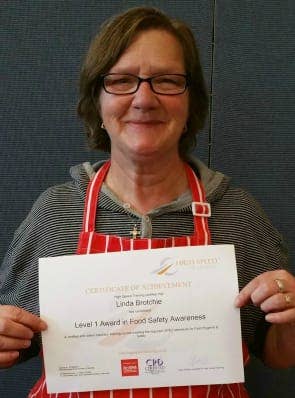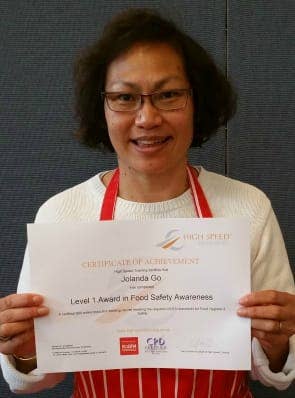 ---
Further Resources: