Soft and Hard Facilities Management: What's the Difference?
July 25, 2016
2 min read
All businesses require a range of services in order to run efficiently. The particular services that your company needs depends on the nature, size and location of your business, but there are a select few facilities which must be in place by law.
Facilities Managers usually have responsibility for ensuring that the required services are implemented and regularly maintained. This includes organising the installation of services, designing a maintenance schedule and dealing with their day-to-day operation to ensure that your business runs smoothly and complies with the law.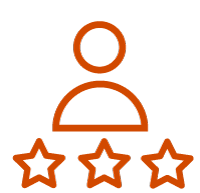 Need a Training Course?
Our Facilities Management Training has been designed to provide learners with a thorough introduction to the roles and responsibilities of a successful Facilities Manager. It provides learners with the information, tips and tricks required to carry out the role effectively.
---
Which Facilities are Required by Law?
All employers and business owners have responsibilities under the Workplace (Health, Safety and Welfare) Regulations 1992 to ensure the daily health, safety and welfare of their employees. In terms of services, these regulations require Facilities Managers to ensure provisions are made for:
Temperature.
Ventilation.
Humidity.
Lighting.
Work space dimensions.
Cleanliness.
Toilet and washing facilities.
Rest and eating facilities.
These facilities can be divided into two groups: hard and soft services.
But what's the difference between the two?
---
Hard Services
Hard services are ones which relate to the physical fabric of the building and cannot be removed. They ensure the safety and welfare of employees and generally are required by law.
Examples of hard services are:
| Heating | Lighting | Plumbing |
| --- | --- | --- |
| | | |
| Fire Safety Systems | Air Conditioning | Building Maintenance |
| --- | --- | --- |
| | | |
---
Soft Services
Soft services are ones which make the workplace more pleasant or secure to work in. Certain ones may not be compulsory and can be added and removed as necessary. Carrying out a Facilities Needs Assessment will help you to identify which services are actually needed by the company and which are unnecessary.
Examples of soft services are:
| Window Cleaning | Cleaning | Security |
| --- | --- | --- |
| | | |
| Mail Management | Waste Management | Catering |
| --- | --- | --- |
| | | |
---
Facilities Needs Assessments
Facilities Needs Assessments are fairly easy to carry out and require few resources. To do an assessment, consider all aspects of the business and look at which facilities already exist:
Are these sufficient and efficient?
Are further facilities required?
Do existing facilities need maintenance or are any duplicated that can be removed?
You'll also need to think about the nature of the business, as certain spaces will need different services. Also think about security, sustainability and who accesses the space – what are their needs? These are all important things that you need to consider before facilities and services are arranged.
---
Facilities management can be a challenging role with strict objectives but it's also very rewarding. It helps to make the workplace a safer, more efficient and compliant place to be. Need to know more about your responsibility to work in a sustainable, environmentally friendly way? Take a look at our Environmental Awareness course.
---
Further Resources: