How to Announce Employee Promotions
May 27, 2016
4 min read
When it comes to promoting an employee, you might have had to make some tough decisions, and rightly or wrongly some people might feel jealousy or resentment.
A promotion announcement done in the right way should quell those negative feelings and shed light on why the promoted employee deserves it.
---
To Say it or Send it?
There are two typical methods of announcing a promotion: by email or in person. The method that's right depends on the size of your company/department. And, hey, you might want to use both means.
Before you choose a method, though, make sure you're aware of the procedures and channels that your company usually goes through.
But before you send that all important email, make sure you've done these 4 essentials:
Finalised a new job title and the finer elements of the new job (and that the promoted employee is happy with these).
Forewarn your employee of when and how you're choosing to make the announcement.
Ensure key staff at a higher level, IT and personnel teams are aware of the promotion and that everyone has agreed on it.
Write down why they deserve this promotion. Identify the key qualities, skills, experience, training, and achievements that make this employee suitable for the promotion.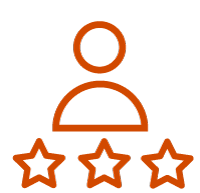 Need a Course?
Head over to our Business Essentials course library and browse available courses from Leadership and Management Training to Communication Skills Training. All courses are fully online so you can complete them at your own pace, on your commute or in the comfort of your own home.
---
Announce It via Email
Perhaps the best method is to announce a promotion via email. An email is an official record of the announcement. And it gives employees a place to digest the news privately and come to terms with it (this is pretty useful if they were hoping for a promotion themselves).
It's also natural that your employees are going to want to discuss this news (and they will). So make sure you list concrete reasons in your email which explain the promotion. This quells resentment or jealousy and prevents speculation and office gossip.
Now, with that aside, use the email to celebrate the employee's achievement. This is a time to make them feel valued. Frame the promotion in a positive light and use the announcement to review their achievements, projects, and the successes where they've been integral.
In your email, you should:
Provide a point of contact for other employees to direct questions to.
Ask employees to join you in congratulating them.
Review the achievements of the promoted employee and how long they have worked at the company.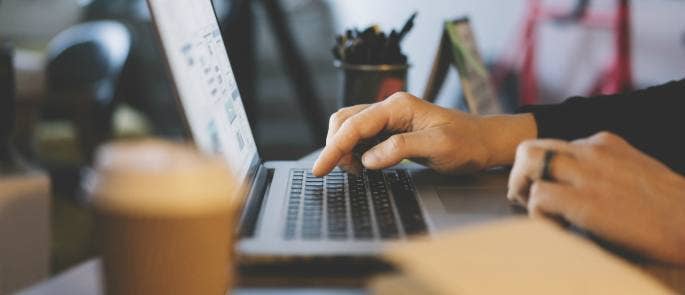 ---
Promotion Email Template
So, if you want to know what a good (albeit formal) email looks like, here's one I just made up. If your culture has personality, inject some in.
It is pretty formal, so if you have a relaxed company culture, inject some personality in. Do what's right for you – just make sure you've said everything you need to.
Dear all,
I'm pleased to announce the promotion of Harry Fitzpatrick as our new Head of Development. Harry has worked for our company for eleven years and has been an invaluable member of the development team.
He has brought huge levels of innovation and been a valued member since his early days as a graduate to his move into management. Harry has been highly influential in the creation of our new product line and has continued to show an exemplary commitment to his role as an innovator and manager.
During his time in the development team, Harry has led three huge projects to completion and has been at the forefront of moves to streamline the process of product development as well as implementing systems to coordinate with marketing. In his new role, he'll take the sole lead in coordinating and communicating with marketing to push our new range of products. He will also take over the duties of Ron Grundy who as we know is retiring in three months' time.
For any queries about what Harry's new position might mean in terms of your working relationship, please don't hesitate to direct any of your questions to me.
I hope you'll all join me in congratulating Harry on his outstanding performance and wishing him the best of luck in his future position.
Best regards,
Louise Egan
---
Say It in Person
If you have a regular department meeting, you might want to take that opportunity to inform your staff. This should be brief and follow a similar format to how you might inform employees via email.
So, if that email was a promotion announcement, it might sound a little something like this:
"Before we all get on, I have an announcement that I'm delighted to make. I'm very happy to inform you that Harry Fitzpatrick, our current Development Manager, has been promoted to the position of Head of Development.
This well-deserved promotion comes following his management of three phenomenally successful projects and the triumph of his implementation project that helped increase coordination and communication between our department and marketing.
I'll be sending an email round this afternoon that includes more details about the promotion. 
In the meantime, I hope you'll join me in finding time this week to congratulate him. And if you have any questions, please don't hesitate to email me or come talk to me in my office.
Thanks."
After you've made an announcement in person, it's still good to follow it up in an email and add more details there.
When or if you make the announcement in person, look out for negative behaviour. It might be a good idea to schedule one to ones with anyone who you feel might have concerns. But don't do this in front of everyone!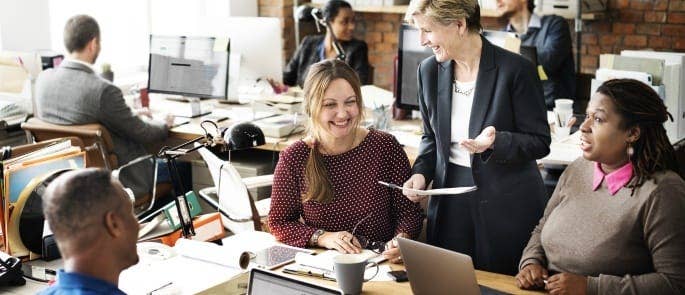 ---
A promotion is a goal that employees work extremely hard for. And the promotion of one employee can create resentment and jealousy in others. Getting the announcement right can ease these feelings and reinforce the idea that in your business those who work hard achieve their careers goals. Get it wrong and you could foster office gossip and bitter colleagues.
---
Further Resources: