Case Study: Saving Time & Supporting Personal Development in Rainbows Day Nurseries
December 5, 2019
5 min read
The Challenge at Rainbow Day Nurseries:
Finding time for people to receive the necessary training
Supporting staff with personal development (PD) goals alongside working objectives
The Objectives:
Find a training solution that provides accurate and helpful information, with minimal disruption to the daily routine
Ensure the training supports personal development objectives in addition to compliance
The Solution:
Fully online training provider, High Speed Training, where courses take as little as 2 hours to complete
---
Background to Rainbow Day Nurseries
Rainbow Day Nurseries is a series of nurseries in South East London. They pride themselves in offering a safe environment where children, parents and staff are encouraged to thrive.
Let's take a closer look at the value of training in fostering a safe place for young children.
---
Identifying the Need for Training
Lisa Dewar, the Area Manager for Rainbow Day Nurseries, informs us that training is an essential part of meeting each nursery's compliance needs.
We want to make sure we are doing exactly what we need in order to keep the children safe. We need to fulfil health and safety requirements and those for OFSTED.
Training goes further than a standard 'box-tick' exercise at Rainbow Day Nurseries as, Lisa informs, it's incredibly important that staff feel valued and supported.
We also use training to support our staff's personal development. We encourage staff to talk to us about their goals and we try and support them accordingly.
---
Why Choose Online Training?
The education industry is notoriously challenged for time. Lisa says that this is the same for Rainbow Day Nurseries, especially when it comes to resourcing training.
Online training is a lot more practical for us as nursery nurses. We encourage our staff to do it at home, if they can't find time to do it during nursery hours, and we reimburse them for their time.
Why High Speed Training?
Lisa explains that the courses, which start from 2 hours in length, are ideal as they are easy to roll out to multiple staff members and have a minimal impact on staff routine.
We had good experiences using High Speed Training's Food Hygiene courses through a different provider. I remembered the name and chose to stick with you because we had found the previous courses to be beneficial for our needs.
---
How Did You Find Your Chosen Courses?
Rainbow Day Nurseries have used courses such as Fire Warden Training, Designated Safeguarding Officer (DSL) and Food Hygiene.
We found that the course gave an understanding of specific roles, such as Fire Marshall. The course clearly outlines the expectations for this role, such as checking the premises and identifying escape routes.
Speaking of Rainbow Day Nurseries' experience with High Speed Training, Lisa states…
We had no problem with the course content. It gave us everything we needed in terms of knowledge for the roles.
---
Time for training is tight in any business. However, the education industry, in particular, is infamously pressured. Finding a good compromise can be a challenge. We were pleased to provide Rainbow Day Nurseries with a training solution that would fit in alongside a hectic daily routine. Take a look at our library of courses available for the education industry, or call one of our friendly support team on 0333 006 7000 to see how we can help you.
---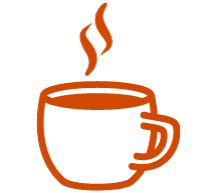 Further Reading