7 Times Christmas Health and Safety Was Taken Too Far
December 7, 2018
4 min read
What's the only thing worse than a Grinch at Christmas? When they put a damper on it in the name of 'health and safety'!
From banning Christmas decorations in offices to stopping children from having snowball fights, health and safety has been used as an excuse for just about every silly rule you can think of. People's hearts are usually in the right place, as they want to keep others safe. However, their overzealous approach often ends up taking things too far.
---
7 Times Christmas Health and Safety Went to the Extreme
We've collated 7 of our favourite real-life cases here for you. They act as a reminder that although health and safety rules are important, they shouldn't replace common sense and put a damper on our festive spirits.
1. Couple ordered to take down Christmas wreath
A couple in Derby received a letter from the local council to remove their Christmas wreath, as they deemed it a 'fire hazard'. The couple said "It's absolutely ridiculous. It's health and safety gone mad. The wreath doesn't contain lights, there's no electricity involved at all so I can't understand why it's a fire risk."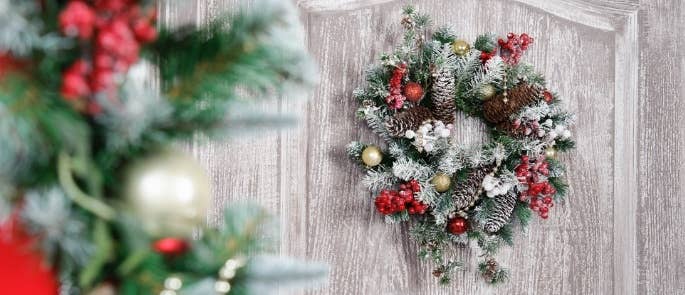 When they called the council to challenge it, they got a reply saying 'it has always been their policy'. The council stated that 'the safety of its residents is their first priority'.
What's our verdict?
There's no realistic reason why the couple had to remove the wreath. The council argued that the wreath was hanging in a communal area, so it was a fire risk to all the residents. However, it had no electricals on it and so couldn't start a fire. Even if a fire did occur in the hallway, the wreath wouldn't pose a significant risk.
---
2. Council replaces traditional Christmas tree for 'traffic cone'
Poole Council decided to replace a traditional Christmas tree in the town centre with a fake, cone-shaped astroturf tree. Officials stated that the cone tree was 'safer and sturdier' than a natural version, which could be 'blown over'.
Locals were far from impressed. They described it as a 'wizard's hat' or 'a load of doormats all stuck together'. They said that, for 25 years, Poole has had traditional Christmas trees which have never caused any injuries, so they couldn't understand the change.
What's our verdict?
While the council's reasoning was understandable, their paranoia over health and safety concerns went a little too far. There's no reason why a traditional Christmas tree couldn't be put up safely with appropriate measures.
---
3. Rubbish collectors banned from wearing Santa hats
The local council in Colchester banned refuse collection workers from wearing Christmas-related hats due to health and safety concerns. They stated that Christmassy attire would distract drivers and other road users, putting them at risk of an accident.
One of the workers said that "Every year I have worked for the council, most of us have put a Santa hat on in the week running up to Christmas, just to cheer the kids up. Now nothing, no Christmas!"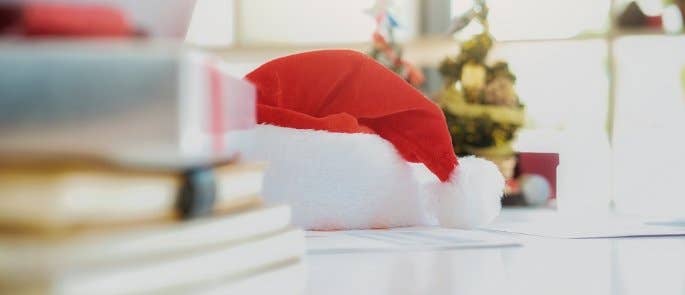 To clear things up, the Health and Safety Executive (HSE) responded to this ban. They stated that "There is no health and safety legislation that prevents refuse collectors wearing Santa hats. Being sensible about health and safety can still allow everyone to have some fun too."
What's our verdict?
As the HSE said, there's no reason why the rubbish collectors couldn't wear hats to get into the festive spirit. Common sense would say that they are not a significant safety risk to drivers.
---
4. Woman not allowed to smoke at outdoor Christmas lights switch-on
At a local Christmas lights switch-on event, a security officer told a woman attending that she could not smoke nearby. The officer claimed it was a health and safety risk, even though it was an unenclosed, outdoor area in the main square.
The HSE responded saying that 'There are no specific work-related health and safety risks for smoking in an outdoor public area. Health and Safety at Work regulations do not apply to this situation.' They also said that the council did have a no smoking policy in that area for summer, but it was mistakenly applied to an inappropriate situation and with the wrong explanation.
What's our verdict?
The security officer should have been better informed about the health and safety rules of the area. There was no real health and safety risk of the woman smoking in an unenclosed outdoor area.
---
5. Council ordered accommodation to remove Christmas bunting
Kenilworth Sheltered Accommodation in Laindon put up Christmas decorations, including buntings, baubles, and other ornaments, but was ordered by Basildon council to remove them. The council claimed they were reviewing council accommodation safety procedures in light of Grenfell Tower and that the decorations were a fire risk. They said that the accommodation could keep a Santa decoration, a Christmas tree, and a garland.
One of the residents, said that "The council thinks these decorations will be hazardous. If something can cause a fire, it would be the lights on the Christmas tree. It's just ridiculous because the Grenfell Tower fire was caused by electrical appliances and there isn't anything dangerous in the room. No one smokes."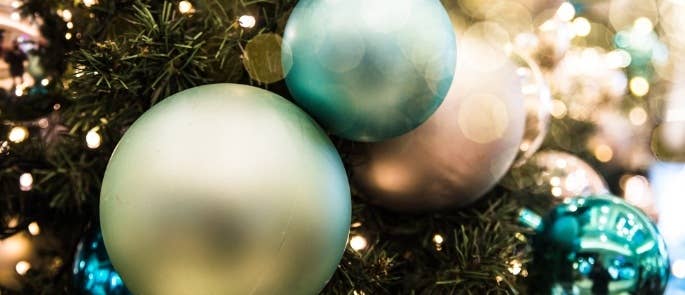 They also said that "To take away the Christmas decorations and the mood is just sad."
What's our verdict?
Stopping places from hanging Christmas decorations in the name of health and safety is taking it to the extreme. Of course, flammable materials can pose a fire hazard if they are dangerously close to sources of ignition. However, if people put up decorations sensibly then there's really no need to worry.
---
6. Health and Safety Experts claim you may face legal action clearing snow
Health and Safety experts issued a warning about clearing snow from outside businesses and homes, which started a myth about being sued. They claimed that it could lead to legal action if someone slipped and held the person who cleared the area responsible.
Numerous governing bodies responded to this, including the HSE, RoSPA, and the government itself. HSE stated that "under health and safety legislation nobody who volunteers to support their community by clearing pavements during icy conditions should feel they are in danger of being sued." RoSPA commented that "This is not showing a particularly good attitude. It would be much safer for the public to clear paths, even if it's not on their property."
The government website now has a short page about how to safely clear snow, which states "It's unlikely that you'll be sued or held responsible if someone is injured on a path or pavement if you've cleared it carefully."
What's our verdict?
This is a classic case of taking legislation to the extreme. There's no reason that people should fear clearing up snow and ice from roads or pathways. If anything, they're looking after people's health and safety by doing so!
---
7. Lollipop man banned from wrapping his stick in tinsel
A lollipop man in Southampton was banned by the local council from decorating his crossing sign with tinsel, after an anonymous member of the public complained. The complaint was that the tinsel obscured the sign and could cause health and safety risks.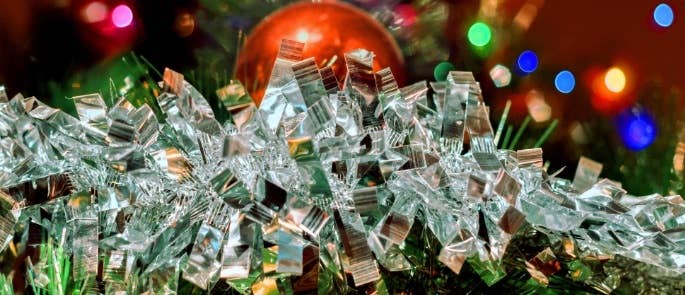 The lollipop man said that "The sign could still be clearly seen and I also wear distinctive uniform. There is no way I would put the children in danger. When I was told that the tinsel had to go, I was in tears and so were the children."
The leader of the council agreed to look into the ban, saying that "Any rules and dress codes are about ensuring the safety of children and they are there for legal and insurance reasons, but I want to be sure officers were not being overzealous in their interpretation".
What's our verdict?
As the council leader said, this was an overzealous application of safety rules. As long as the sign was clearly visible and the man was wearing his uniform to alert drivers of his presence, there was no reason he couldn't add a bit of festivity to his role.
In many of these cases, people had good intentions, but needed to think more realistically about how to achieve good safety standards. Adhering to health and safety is important, but it's equally crucial to apply common sense and find a balance between being cautious and sensible.
---
Realistic Christmas Safety Tips to Keep Christmas Fun
Christmas is the time to relax and celebrate, but of course we should all be mindful of safety risks all year round. There are plenty of sensible ways to keep an eye on anything unsafe during the festive season, and this is often a case of common sense and doing what you normally do.
Here are 10 tips to keep in mind (alongside Christmas dinner, of course):
Make sure that plugs aren't damaged, sockets aren't overload, and cables aren't frayed.
Keep flammable items away from fire hazards, such as tinsel near candles.
Use a suitable stool or stepladder when donning your tree with a star or angel.
When opening a box or packaging, avoid using a knife (use scissors instead). Make sure you always cut away from yourself.
If you have children, keep an eye out for small bulbs or hooks that fall off Christmas decorations – they can be a choke hazard.
When having a festive bake sale, make sure you label any allergens (such as nuts!). We have some food allergen labels that you can download and use for free.
Turn off Christmas lights when you go to bed and blow out any candles.
Check your smoke alarms and avoid the temptation to pinch batteries out of them.
Keep cables out of walkways to prevent people from tripping.
Take your time when preparing Christmas dinner so you don't rush. You might accidentally knock a pot of boiling water or a knife!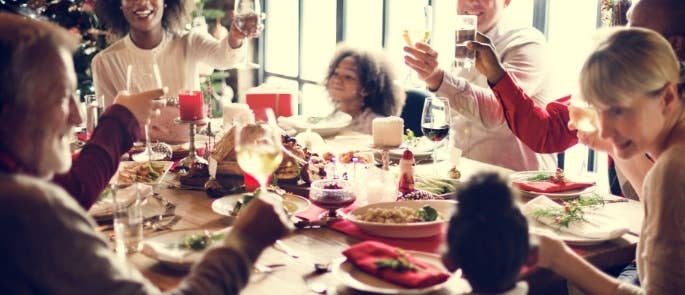 The simplest, and perhaps most important tip of all, is to simply have fun! Have a wonderful Christmas and a happy New Year from the team at High Speed Training.
---
What to Read Next: