Food Allergen Labels: Free Download & Advice
January 23, 2017
3 min read
If you work in a small food business that makes food to sell or serve to customers, then it's essential that you have an understanding of how to label allergens correctly. Whether you make sandwiches in a café, sell cakes at a stall or serve burgers from a food truck, you have a legal and moral responsibility to ensure that the foods you sell are labelled accurately. Our quick guide to food allergen labels below should help you to get started.
What's more, you can download our free food allergy stickers to use in your small food business.
---
Allergen Labelling and the Law
If you create and package food products for sale (such as packaged sandwiches, pies, ready-meals and cakes), then the law requires you to label your food products with its ingredients, including the presence of allergens.
The European Provision of Food Information to Consumers Regulation 2011 also means that, as of December 2014, allergen information must be provided for all food sold, whether packaged or loose (such as loose bakery items, deli foods and cooked-to-order meals).
For pre-packaged foods (such as packaged sandwiches, boxed salads or individually wrapped pastries) that you receive from a supplier, allergens must be highlighted in the ingredients list, such as by listing them in capital letters, a different colour, or in bold font on the food's packaging. Packaged foods must also label any derivatives of allergenic foods, such as stating that albumen is egg. If a customer asks about the allergen content of a pre-packaged food then you can inform them by referring to the product's packaging.
Currently, for foods sold loose (such as at a café, deli, market or food truck) that you package on the premises for sale, accurate allergen information must either be displayed on a board by the point of sale, or told to customers verbally on request. All food businesses, no matter their size, are responsible for providing clear and accurate allergen information for any foods that they sell or serve to customers, and there must be at least one staff member available on each shift who knows the accurate allergen information for each food product.
However, Natasha's Law will soon be coming into force and changing these requirements.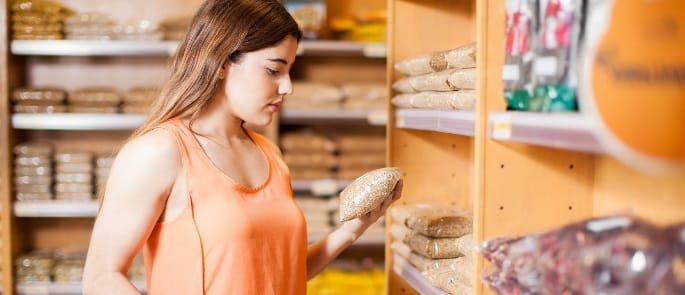 ---
What is Natasha's Law?
Natasha's Law is a new food labelling legislation that is due to come into force in England in 2021, with similar arrangements expected to follow in other nations for a UK-wide approach. It was created following the death of 15 year old Natasha Ednan-Laperouse, who had a fatal allergic reaction to a Pret a Manager baguette that contained sesame seeds. Once Natasha's Law is enforced, it will require businesses to label food that is pre-packed directly for sale and made on the premises with a full list of ingredients, including allergens.
The Food Standards Agency (FSA) is currently developing guidance on the list of foods to which Natasha's Law will apply. This is due to be published on the 1st October 2019, giving food businesses a two-year transition period to prepare for these new requirements.
For further guidance you can visit the FSA's information page.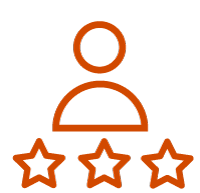 Need a Course?
Our Food Allergen Awareness Training will teach you how to comply with the UK's allergen laws. It is up to date with current allergen legislation in the UK and includes information on Natasha's Law, due to affect food businesses from 2021.
---
The 14 Allergens
In the food industry there are 14 named allergens which must be declared if they are used as an ingredient in a food product. These are the allergens that need to be labelled on the food products that you produce and/or sell.
The 14 allergens that must be declared are:
1. Celery and celeriac.
2. Cereals containing gluten.
3. Crustaceans, for example lobster and prawns.
4. Eggs.
5. Fish.
6. Lupin.
7. Molluscs, for example mussels and squid.
8. Milk.
9. Mustard.
10. Nuts, for example walnuts, hazelnuts, almonds, cashews, pecans, brazils and pistachios.
11. Peanuts.
12. Sesame seeds.
13. Soy beans.
14. Sulphur dioxide and sulphites at levels above 10mg per kg or 10ml per litre.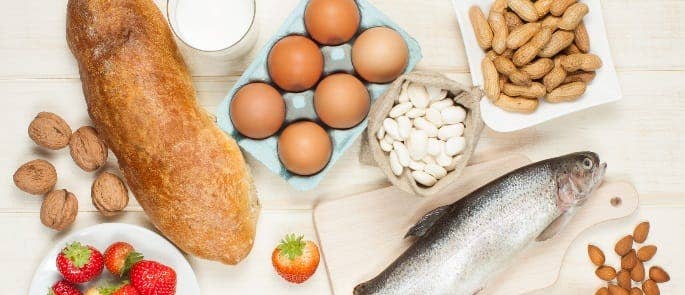 ---
What Allergen Risks Should Food Businesses Consider?
The main risks to the consumers occur in the following circumstances:
When incorrect ingredients are listed on prepackaged foods
When food is placed in the wrong packaging
If the recipe is not followed correctly and accidentally includes allergens as a result
Barbara Hirst, The Food Safety and Quality Consultant at Reading Scientific Services Ltd (RSSL), recently highlighted these risks in a comprehensive presentation for the Food Safety Briefing. She stated that businesses tend to misplace their priorities on cleaning to mitigate the risks of allergen presence. Whilst cleaning is still of the utmost importance in food businesses, where allergens are concerned the risk impact is, in fact, lower than people anticipate. This is due to the concentration of allergen presence being residual, making the 'dosage' of the allergen minimal to the consumer.
Barbara advised businesses would be better placed to focus their efforts on communicating allergen information more effectively. Similarly, implementing strong processes and procedures to keep packaging and labelling errors to a minimum. Training staff can assist in both of these areas, ensuring employees are confident with the information. The advantage of online training, in particular, is the degree of flexibility it gives to both employers and employees.
---
Posters can also be a handy way of displaying reminders around your business. Download and print our free 14 Allergens Poster here!
---
Free Allergen Labels
Currently, if you sell foods loose or package them up yourself (such as putting sandwiches into bags or cakes into individual boxes), you should mark your products using food allergy stickers or labels and display the allergy information on a board at the point of sale. This ensures that the customer knows exactly what their product contains, even after they've taken the food away from the premises.
To help with this, we've created some simple food allergen labels that you can print at home and use for the food products in your business. Download the free food allergen labels at the link below:
Remember that Natasha's Law will soon make labelling food that you prepare and package a legal requirement. Natasha's Law will be enforced in 2021, so your business has 2 years to adjust to the changes.
---
Gluten Free Labels on Food
Gluten is a protein that is found in three types of cereals -wheat, barley and rye – plus any food product that uses any of these, such as pasta, breads, cakes and ready-made sauces. It is one of the 14 named allergens that must be labelled if present in the food products that you produce, sell and/or serve.
People with coeliac disease – a digestive condition where the body reacts adversely to the substances found in gluten – must pursue a gluten free diet in order to control their condition and prevent any harmful long-term complications. This makes gluten free labels on food even more important.
It's also worth mentioning the ever-increasing profile of 'free from' foods. These days, many people choose to select gluten free, dairy free or sugar free products in order to follow a healthier, more considered diet. As a business that produces and sells food products, it may be in your interests to highlight these 'free from' qualities in a more prominent manner. Perhaps you could create specific 'free from' stickers for your food packaging or menu boards to help customers with their food choices.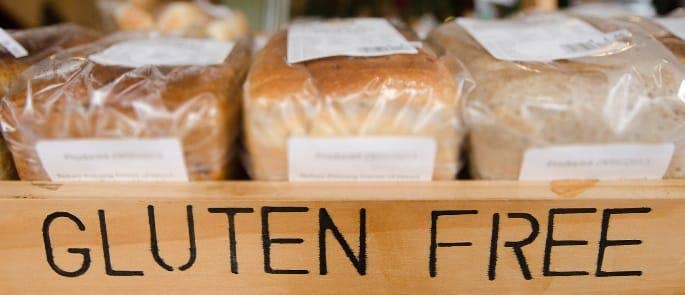 ---
Further Resources: