How to Prepare for a Performance Review: Free Template
April 13, 2022
5 min read
Performance reviews can be difficult and intimidating for employees, but there's no need for them to be. These reviews are a key component of employee growth. They provide an opportunity to assess areas of excellence along with those that may require improvement, and can also assist with developing career goals and plans for the future by identifying areas of potential growth. With the right mindset and preparation, you can feel confident and assured going into these performance reviews.
In this article, we will look into what a performance review is, what it commonly consists of, and how you can best prepare for one. We have also created a blank performance review template for you to download and familiarise yourself with.
---
What is a Performance Review?
A performance review is a tool used by an employer to assess each employee's progression within their job role. This includes evaluating the employee's strengths and weaknesses, along with opportunities for short and long term goals and an overall assessment of how the employee has performed within a set period of time.
These reviews are a great opportunity for employees to receive feedback and gain insight into what they're currently doing well in their role and where, if possible, there is room for improvement. This can be incredibly helpful for employees – to not only receive validation for a job well done, but to have the opportunity to self-reflect on areas where they may not feel as confident.
Types of Performance Review
Performance reviews are also commonly referred to as an 'evaluation' or an 'appraisal'. These reviews can be completed annually, bi-annually, or even quarterly.
Depending on the sector you work in, these performance reviews may be casual and held as an informal one-to-one talk with your line manager or supervisor, or they may be held in a more formal manner.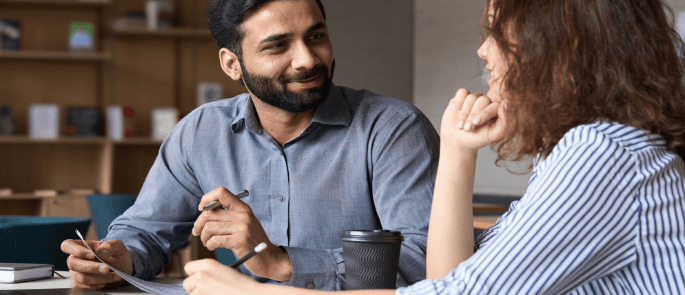 ---
What is Included in a Performance Review?
No matter what job sector you work in, or what position you hold in your company, it is likely that you will have a performance review at some stage in your career. As such, it's important to understand what these reviews will entail, in order to best prepare yourself for when the situation arises.
As we've already established, performance reviews can come in many shapes and sizes in regard to their formality and this is also true of the content of these meetings. Every business and job sector will have specific areas of focus within reviews.
However, there are common features that will likely appear in every performance review, regardless of the sector you work in. You can find these sections on the performance review template we have provided in this article, and we'll look into some of these in more detail below.
Current Responsibilities
Your manager or supervisor will – likely towards the beginning of the review – outline what your current role consists of. By outlining your responsibilities, it gives your reviewer a job description to measure against, and they can then evaluate whether you have been matching this. They will also discuss any changes in your job role or responsibilities since your last review.
Areas of Excellence
This section of the review will focus on specific areas where you have excelled. This could be by meeting targets that you have been assigned, or ways in which you have gone above and beyond the expectations of your role.
You can expect to hear specific examples here, although there may be general comments about your overall conduct and behaviour. This could be a particular personality trait that is appreciated, resilience you have shown, or a comment on your general work ethic.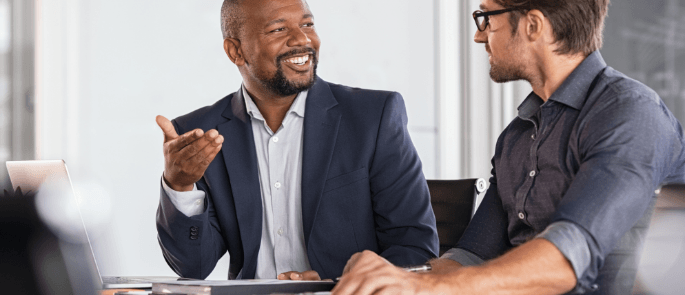 Areas to Improve on
This is the section of the review that most employees will dread to hear. However, keep in mind that every single employee that has a performance review will receive feedback here, and you won't be singled out.
Notes from your reviewer about specific actions or behaviours and general comments about your work don't have to be negative. If you can take onboard their feedback without viewing it as a simple criticism, you can reap the benefits of self-reflection – which we will look into in more detail later in the article.
Future Goals and Expectations
It's important for every employee, no matter what their position is, to feel as though there is the opportunity for progression and development in their job role. This section of the performance review is where this can come to fruition.
It is your opportunity to present your views on your personal development and where you see yourself going in the role, or what you'd like to see happen in the future. Your reviewer will also likely give their opinion on your plans, and together you can set specific goals for the future that will help you to fulfil these.
---
Benefits of Performance Reviews for Employees
There's no need for performance reviews to be viewed as negative exercises. In fact, there are many benefits to having regular reviews with your manager and supervisor. We'll look at some of these in more detail below.
Strengthening Relationships
Performance reviews can not only help to strengthen your working relationship with your line manager or supervisor, but also with the company you work for. These reviews are an opportunity to learn how valued you are as an employee, and how the work you do benefits the company as a whole. This can help to make you feel like an asset to the business you work for, and increase your motivation for success going forward.
Having regular one-to-one conversations can also help you to strengthen your relationship with your line manager. Performance reviews offer up the opportunity to open the lines of communication between you both. This can help to eliminate potential issues from arising in the future if you feel comfortable being open and honest with your manager.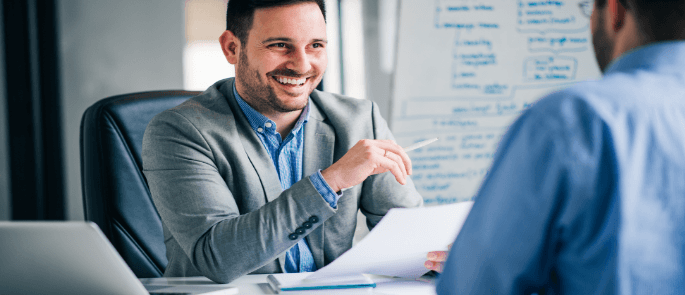 Self-Reflection
Having a performance review is a great opportunity to self-reflect on your own behaviour, conduct, strengths and weaknesses. This can help you to identify areas of self-improvement and better understand yourself, which is hugely beneficial.
If self-reflection is an area that you feel you could improve on, consider taking a look at a self-reflection model to help you. For example, Gibbs' Reflective Cycle has six stages that give a structure to learning from an experience that you can then carry forward. These are:
A description of what you have experienced.
Your thoughts and feelings about the experience.
An evaluation of the experience – including the good and the bad.
An analysis to make sense of the situation.
A conclusion about what happened, how it could have gone differently and your part in that.
A plan of action for how you would deal with a similar situation or experience in the future.
Identifying Future Opportunities
As we discussed earlier in the article, a performance review is the perfect opportunity to set future goals and aspirations. You may have a clear idea about where you'd like your career to go and more specifically, where you'd like to progress within the company you are currently working for. This can be discussed within the performance review.
However, if you have less of an idea, it can help to hear your reviewer's opinion or suggestions about your progression. They may have ideas that hadn't occurred to you, or present opportunities that you didn't know were available beforehand, and this presents a highly beneficial opportunity for you to plan out your future development.
If you'd like to learn more, consider looking at our article: How to Upskill Yourself.
Performance Reviews and Managers
It's not only employees who can benefit from performance reviews. For managers or supervisors, conducting these reviews can have a number of benefits, too, including:
Providing the opportunity to recognise high performing employees.
Identifying employees that have the potential for promotion or future progression.
Raising any specific issues that you'd like to resolve with an employee.
Communicating your expectations of employees going forward.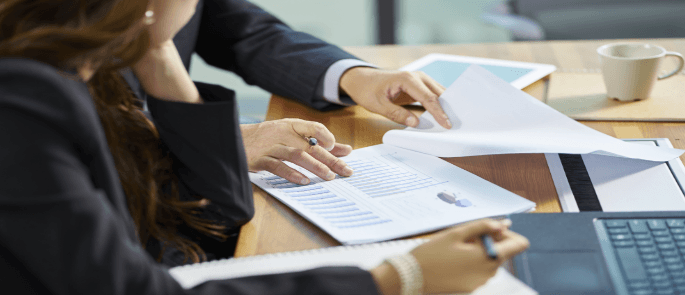 Whilst we have provided our performance review template as an example to employees who would benefit from understanding what it will consist of, you are welcome to download and use it if you are a manager or supervisor looking to conduct performance reviews.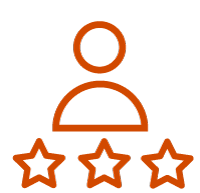 Need a Course?
Our Performance Appraisal Training for Managers is designed to help managers improve their appraisal process and become confident at delivering feedback. You can find a range of other courses available on our personal development landing page.
---
Tips on Preparing for a Performance Review
Once you know you have an upcoming performance review, it's important to be prepared. However, it's beneficial for this type of preparation to be a continual, ongoing process rather than steps you only take in the run up to a review meeting.
Below we've got some tips to keep in mind for not only when you have a performance review upcoming, but to help you continually self-reflect during your career.
Understand the Purpose of a Review
Performance reviews are not an opportunity for a manager or supervisor to destroy your confidence and criticise your every step. In order for you to get the most out of your review, it's thoroughly important to remember this.
Reviews are an opportunity to evaluate your overall performance – including the positive, along with any areas that could be improved – and this can help you to fulfil your potential going forward.
Reflect on Expectations
Depending on your job role and the sector in which you work, the expectations of your manager or supervisor are going to differ. However, you will know what your manager will be expecting of you before the review takes place.
For example, if you are in a job role where you work towards targets, you should expect that whether or not you have met them will be brought up in conversation. Or, if there were actions to be taken from a previous performance review, you can also expect that they will be discussed, too.
Being prepared for this will help you feel more comfortable in the review and prepared for any questions that you may face.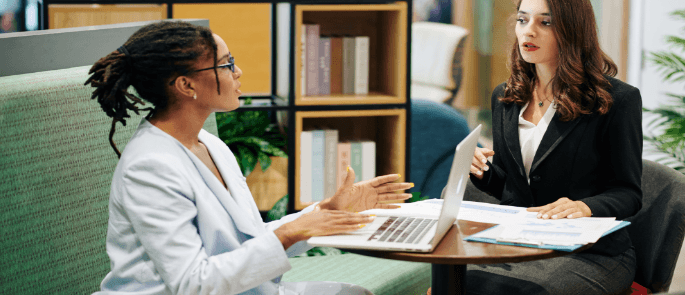 Be Prepared for Feedback
Any performance review will come with feedback from your manager or supervisor, whether this is positive or negative, and you need to make sure you're prepared to hear it. Keeping an open mind and really listening to the feedback can help you better understand why it is being said, and help you to self-reflect on anything you need to change going forward.
If you're defensive, or merely waiting to justify yourself or your actions, you won't be able to truly take onboard helpful feedback that's coming your way.
It's important to try not to take feedback personally, either. There is usually a valid reason for why feedback has been given, and understanding why can give you an opportunity to improve the likelihood of success.
---
Free Performance Review Template
As previously mentioned, we have put together a performance review template for you to download and use as a tool to help you feel more prepared for an upcoming review.
We've established some of the benefits that come with having a performance review – they can help you to identify your strengths and weaknesses along with developing career goals and plans for the future by identifying areas of growth.
Performance reviews also provide an opportunity for self-reflection, which can help you to better understand yourself, how you deal with situations, and lead you to analyse how you can deal with situations in the future.
Every performance review will differ, depending on the sector that you work in. However, as we discussed earlier, there are common elements that will likely appear and we have used these as a basis for our template. This includes sections on:
The employee's current job description, which includes any recent changes to the role.
The employee's performance and goals achieved.
Areas where the employee has excelled.
Areas where there is room for improvement.
Future goals, including set expectations.
We have also included a separate page for employees to write their own notes ahead of the review. This can be used as a preparation tool – to consider what you'd like to comment on during the review – or as a prompt for the review itself. It is entirely your choice whether you bring the notes to your review or simply keep them to yourself.
You can find our free performance review template below:
---
We hope you've found this article on performance reviews insightful and helpful. If you have any questions, please don't hesitate to get in touch with us. At High Speed Training we have a range of resources and courses available to help you with your needs!
---
Further Resources