How to Upskill Yourself
January 27, 2021
4 min read
Upskilling is something that is becoming increasingly relevant, particularly in today's climate with the COVID-19 pandemic. Many individuals have found themselves re-evaluating their careers, or wanting to make good use of their increased spare time. Upskilling has also become necessary to survive in the current job market, which is ever more competitive and fast-paced.
In this article, we will outline what it means to upskill yourself, why it's beneficial, and how to do it.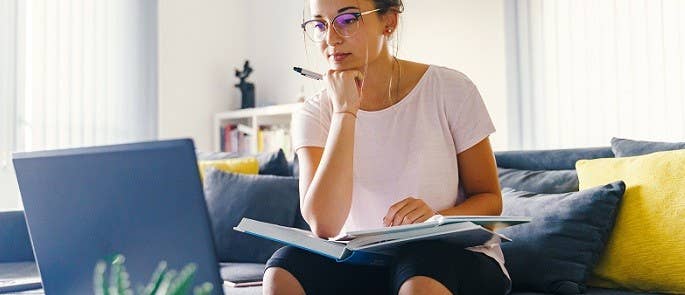 ---
What is Upskilling?
Upskilling is the process of learning additional skills and competencies. It has recently become a buzzword because continuous technological advancement has caused companies to rapidly change the way they operate. This means that employees consistently have to add to their existing knowledge and skill sets to keep up with the new trends and retain business. If employees do not upskill, they will add to the skill gap – the gap between the number of roles that require certain skills and the number of people that actually possess those skills. They might lose their jobs, or their future employability might be threatened.
Over the past year, many people have acquired more time to invest in themselves, due to working from home or being furloughed. They have been looking for healthy distractions from work and the pandemic, and this has led to a reported rise in upskilling.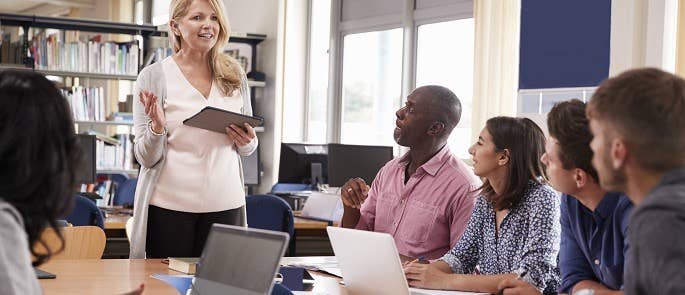 For employers, upskilling their workforce has many advantages. If you can add to the skills of existing staff rather than hiring new staff, you can save time and money that you would have spent during the onboarding process. You can read more about upskilling from an employer's perspective in our dedicated article here.
The benefits of upskilling for the employees themselves will be discussed in the next section.
---
Why is it Beneficial to Upskill?
There are many benefits of upskilling yourself, which include:
It gives you the potential to progress within your chosen career.
It boosts your employability and potential to change to a slightly different job – the more skills you develop, the more opportunities become available to you. Upskilling allows you to stand out from the crowd in the current competitive job market.
You have increased job security – by staying relevant to the industry and not lagging behind, you are less likely to lose your job.
Research has shown that upskilling boosts your morale and productivity, due to giving you the potential for more varied work, a broader understanding of your company, and a focus on your individual goals.
As you can see, upskilling isn't just advantageous when training for a new job. It can simply help you to broaden your horizons and your understanding of the business you work in.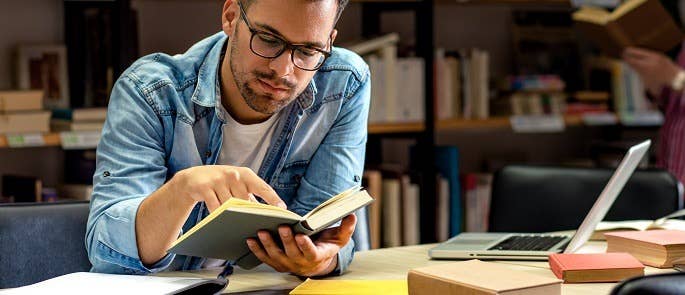 ---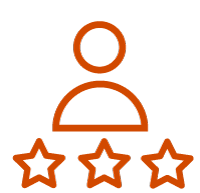 Looking to upskill?
If you're considering becoming a coach or mentor, our Coaching and Mentoring course is designed to give you the practical tools and techniques needed to kickstart your successful career journey.
How Can You Upskill Yourself?
You can upskill yourself in a variety of different ways, depending what's right for you and your career.
Complete Online Training
Online training is particularly popular at the moment, because it allows you to complete training from your home. You can also choose to work on the training at a time that suits you, and you don't have to complete it all in one go. When deciding which online course to take, think about what you want to achieve, and what skills you're missing that could benefit your career (or your company). For example, courses such as Social Media Marketing Training help you to understand how to create effective social media accounts for your business and meet advertising standards. It is extremely useful to have professional knowledge of social media, as well as being up-to-date with current software and applications.
Tools like Barclays LifeSkills' Wheel of Strengths can also give you a good starting point in exploring what you would like to develop.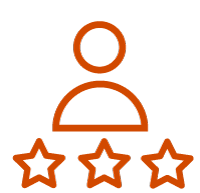 Need Online Training?
Let us support you with your career goals this year. Head over to our Personal Development Course Library and browse available courses, from Leadership and Management Training to Social Media Marketing and Starting a Business.
Set a Personal/Professional Development Plan
This means setting yourself goals and then working out a plan of action of when and how you will achieve them. To help you set goals, think about where you want to be and what you need to do to get there. Why do you want to learn something? For example, do you want to improve your leadership skills so you can lead on a project in your team? Or do you want to learn another language because you aim to live and work in another country? Goals keep you on track and motivated.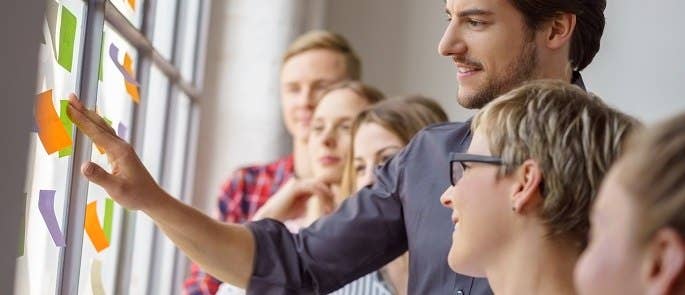 Focus on Soft Skills
Soft skills include communication, teamwork, and resilience – these are extremely valuable to employers. While you may already have some level of skill in these areas, learning research-based strategies could give you more confidence, or demonstrate to potential employers that you have worked on this competency.
Attend 'Lunch-and-Learn' Sessions
Some companies offer 'lunch-and-learn' sessions, where you complete training during your lunch break. This can be useful if your job is full-on and you don't feel as though you have any spare time in the day.
Shadow Someone in Your Company
If there's a particular skill you want to learn, and someone in your company has it, ask them if you can shadow them – or, alternatively, if they will mentor you. This is a great way to learn skills, as well as getting expert advice and experience that you couldn't necessarily learn from a course.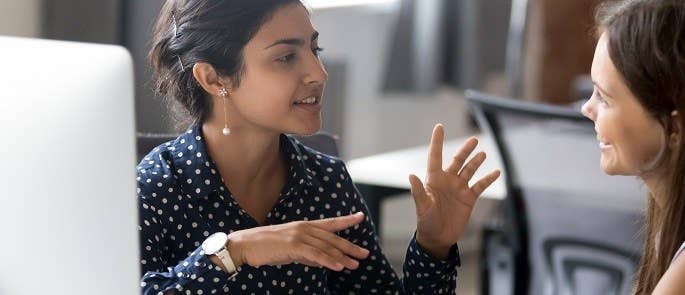 Try Microlearning
Microlearning involves short 5-10 minute sessions of training – for example, watching a short video followed by a quiz or exercise to complete. This type of training can be fitted in during breaks in your work day, and is an effective way to learn more about a short topic.
---
Upskilling can help you to further your career, boost your employability, and achieve your personal goals. In the current climate, it's a good idea to complete some extra training to help narrow the skill gap. Upskilling can also help you to feel more fulfilled and increase your self-confidence.
---
Further Resources: