Manual Handling in Care Homes: Using Hoists Safely
March 3, 2014
2 min read
In care homes, manual handling can be an everyday occurrence, and hoists are one of the most common manual handling aids used in order to help both staff and residents move more easily and without risk.
For example, hoists can be used in care homes to raise people that have fallen, help them to stand, help them to move, lift them into and out of bed or into or out of the bath.
However, it is important that safe working procedures are followed during hoisting to avoid accidents that could result in serious or fatal injuries.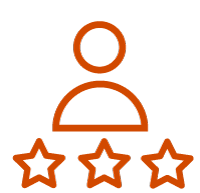 Need a Training Course?
Our Moving and Handling of People in Residential Care course is suitable for anyone who works in a health and social care setting. If you're using specialist equipment, such as hoists, it's essential that you understand how to carry out the task safely and correctly.
---
Tips for Using Hoists Safely
Choose the right size sling – selection of the wrong size sling can result in discomfort if the sling is too small or the person slipping through if it is too large.
Use the right hoist for the task – the wrong type of hoist or sling can result in inadequate support and a risk of falling.
Inspect the equipment regularly – equipment can fail due to lack of maintenance or inspection, so make sure that you check it regularly. The Lifting Operations and Lifting Equipment Regulations (LOLER) require employers to make sure that lifting equipment is inspected and examined thoroughly at 6-month intervals.
Don't leave people unattended – do not leave a vulnerable person unattended in a hoist in case they have an accident.
Use the hoist correctly – failing to use a harness, belt or attachment appropriately can cause injury.
Ensure the person in the hoist is comfortable – some slings come with different length loops in order to increase comfort or the range of positions. Choose the correct loop so that the person is not at risk of slipping and use the same loop configuration on both sides to reduce the risk of sideways falling or overturning.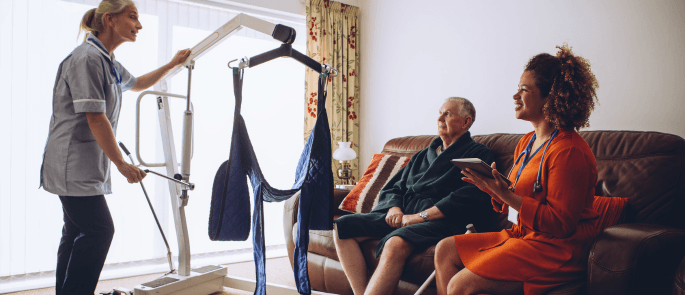 It is also important that you tailor your use of hoists according to the individual. Each person's care plan should specify:
Which hoist to use for each task.
The type and size of sling to use.
Any individual configurations of loops or leg attachments.
The use of any additional safety devices, such as safety belts.
The number of carers needed to carry out the task.
This information must be communicated to staff and kept accessible for easy reference.
---
Further Resources: