Care Home Risk Assessment: Free Template
July 23, 2018
6 min read
Health and safety risks in care homes require careful consideration, as service users are particularly vulnerable to risks. Residents may have certain needs or disabilities that reduce their ability to manage their own safety without support from staff. This is why carrying out risk assessments is essential.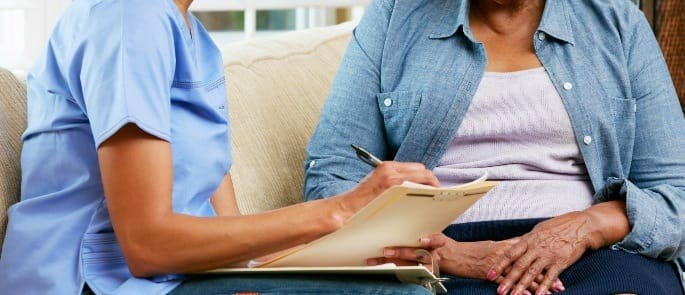 If you own or manage a care home, you need to know what your risk assessments should cover and how to carry them out efficiently. They are important because they enable you to identify the hazards that could harm staff or residents, and helps you determine how to minimise these risks.
This article familiarises you with the five steps required to carry out a thorough risk assessment. It also provides a free downloadable risk assessment template for care homes, which you can use when carrying out your own risk assessments.
---
How to Carry Out a Care Home Risk Assessment
Carrying out risk assessments is a legal requirement for all businesses, including care homes. To carry out an assessment effectively, you must inspect the premises thoroughly for health and safety hazards and determine ways to minimise these issues.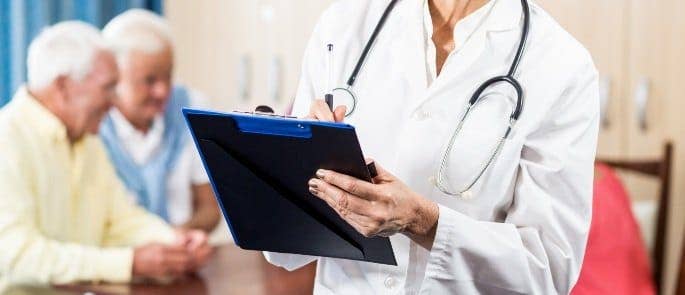 The five steps of a risk assessment are:
Identify the hazards in the care home.
Determine which residents or staff might be harmed and how.
Evaluate the risks and implement safety measures accordingly.
Record your results.
Review your assessment regularly.
---
1. Identify the Hazards in the Care Home
This step of the risk assessment is crucial, as health and safety risks vary between premises and different types of residents in care homes. It enables you to identify the hazards that are specific to your care home, so you can implement control measures accordingly.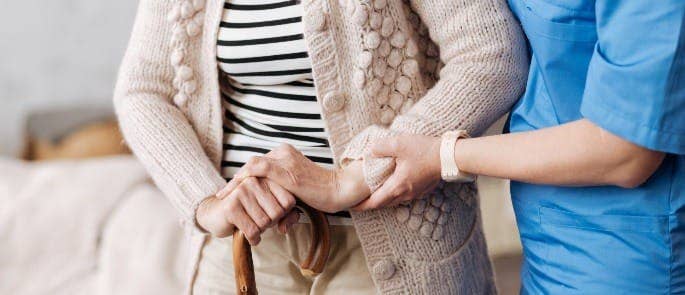 To identify hazards, you should use these techniques:
Observation. Walk around the care home and look for anything that poses an obvious risk. For example, blocked fire exits, slippery floors, poorly-stored chemicals and oxygen cylinders, bad manual handling practices, insufficient infection control, and poor staff behaviour towards residents.
Talk to staff and service users. The people working and living in the care home will have a strong awareness of what might put their health and safety at risk. If any residents have communication difficulties, make sure they have a representative to help them express their concerns.
Review accident and ill health records. These records can reveal anything that poses a regular threat to staff or residents. For example, if your records reveal that slips regularly cause accidents, you need to improve your housekeeping procedures.
Check manufacturers' instructions or data sheets. Certain equipment or chemicals in the care home may pose risks that are not immediately obvious and require preventative measures. You may only be able to identify these risks by reading the information that came with the items on purchase.
Check care plans and care records. Compare the requirements in residents' care plans with your own observations and the records made by staff. Doing so helps you determine how effectively staff are meeting residents' individual needs. Talking to staff and service users will also offer insight.
---
2. Determine Who Might be Harmed and How
Certain people in the care home will face greater risk than others, particularly vulnerable residents. You need to identify these people so you can implement health and safety measures accordingly.
People at particular risk in care homes include:
Residents, especially children and the elderly who may require a lot of support from staff. For example, those with low mobility or reduced mental capacity.
Certain groups of staff. For example, those who work with materials that may carry infections or who regularly perform manual handling activities.
Visitors. Family members and external healthcare professionals who are visiting residents won't have knowledge of your home's specific safety procedures, so will therefore be at greater risk of hazards.
---
3. Evaluate Risks and Implement Safety Measures
This step involves considering the level of risk posed to each vulnerable person and determining what type of safety measure will eliminate the risk or lower it to an acceptable amount.

For example, to reduce risks you may:
Train staff. You should regularly refresh their general health and safety knowledge and provide specific manual handling, fire safety, infection control, and other care-related training.
Improve your housekeeping procedures to minimise risks posed by spillages and poor waste management.
Review and update residents' care plans to improve their safety.
Implement mechanical aids to reduce manual handling risks.
Improve your fire evacuation procedures to better support low-mobility service users and other vulnerable people in the home.
Reorganise the care home to improve safety. For example, you could shorten the distance staff have to travel when carrying out manual handling activities.
Look at ways to improve your infection control processes. Reorganising the home can help minimise exposure to infected materials, while staff training can improve their understanding of how to minimise risks.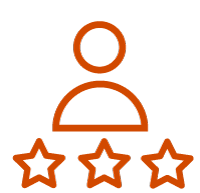 Need a Course?
Our Safeguarding Adults Courses provide you with suitable training to help you understand potential areas for concern and procedures to follow when working with vulnerable adults. You can also find Fire Safety for Care Homes as well as Moving and Handling of People in Residential Care.
You may also be interested in our guide: Lifting Techniques For Caregivers
---
4. Record Your Results
Every business that employs five or more staff members is legally required to record the results of their risk assessment.
In a care home, records are especially crucial. You need to prove to regulators of health and safety and care services (the Health and Safety Executive and Care Quality Commission) that your care home provides safe, high quality services to residents and looks after its staff.
Your risk assessment records should show that you:
Carried out a sufficient and thorough check.
Identified who the risks might affect.
Considered the people who are at significant risk.
Addressed all the obvious hazards.
Implemented precautions to eliminate or lower risks as much as possible.
Involved service users or their representatives.
You should also record any new information about service users in their care plan. Detail any hazards you've identified that put them at risk and explain what measures you've put in place to protect them.
---
5. Review Your Assessment Regularly
As new residents and staff come and go in your care home, significant changes may occur over time. Therefore, you must determine whether your risk assessment and the control measures you've implemented remain effective. To do this, you should regularly review your results and consider whether you need to carry out a new risk assessment.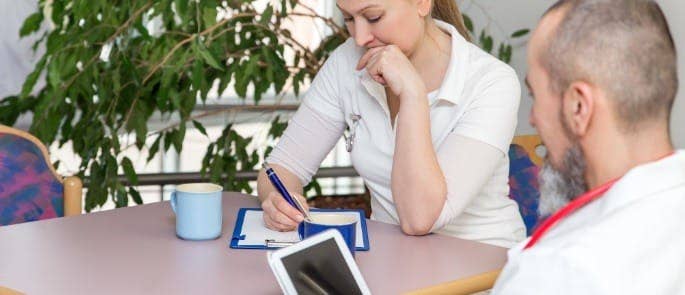 You need to review the following:
Do you still need to make improvements anywhere?
Have staff or service users provided feedback? Have they reported accidents or any near misses?
Are control measures effective in practice?
Have you altered the layout of the home since your last assessment?
Have any new staff or service users joined, which requires new safety measures?
Do any new staff require training?
Have you introduced any new tasks or equipment that you need to assess for safety?
---
Following these five steps enables you to complete a thorough assessment and implement effective safety measures. It helps you comply with the law surrounding health and safety and healthcare, enables staff to work their best, and ensures residents live a fulfilling life during their time in care.
---
What to Read Next: