Plumbing Risk Assessment: Free Template
March 8, 2021
5 min read
Working as a plumber involves installing, repairing, and maintaining plumbing fixtures or systems in businesses, industries or residences. The principal duties of a plumber are to install pipes and plumbing fixtures, inspect and test equipment and troubleshoot problems, amongst other tasks. As a result of undertaking such duties, being a plumber is a role which comes with risks.
Due to the nature of the plumbing profession, there are times where health and safety can be compromised. A 2019 report undertaken by The Health and Safety Executive (HSE) found that within the plumbing industry, 2,930 workers (per 100,000 people) experienced problems with respiratory illnesses and skin diseases. As plumbers repeatedly use their hands as their main tool, they are exposed to various chemicals and materials. Alongside this, plumbers may over wash their hands due to being exposed to numerous substances, which can cause contact dermatitis, irritation, inflammation and cracking.
This article will discuss several plumbing hazards and risks, including asbestos, confined spaces and slips, trips and falls. It will additionally detail the importance of completing a plumbing risk assessment and provide you with a downloadable template.
---
What are the Risks Associated with Plumbing?
Working as a plumber will expose you to a variety of plumbing hazard and risks, so it is crucial to be aware of the potential dangers you may encounter. Outlined below are a few examples of risks that can be found within the plumbing industry.
Asbestos
Plumbers are often exposed to asbestos more than other professionals as they are regularly working in places with an unknown building history. Because of its fire-resistant qualities, asbestos was historically used as pipe, pump, valve and gasket insulation for years. Inhalation of the deadly fibres can cause numerous health problems, such as pleural thickening, asbestosis, mesothelioma and asbestos-related lung cancers, all of which currently have no cure. Exposure to asbestos is the number one cause of respiratory death and affects many people in their workplace. The World Health Organization (WHO) estimates that 107,000 people die every year as a result of occupational exposure to asbestos. Furthermore, according to figures from Cancer Research UK, there are around 2,500 deaths from mesothelioma in the UK each year.
Working at Heights
Work at height means work in any place, including a place at or below ground level, where if measures required by the Work at Height Regulations 2005 are not taken, a person could fall a distance liable to cause personal injury. The regulations additionally include obtaining access to, or egress from, a place of work at height. It is crucial for plumbers to recognise that even being just a few feet off the ground is a risk. Working at heights can cause plumbers to slip or fall, alongside the potential of being struck by falling objects. Furthermore, working on ladders for long periods of time can cause muscle strain in the legs, foot problems and back pains.
Confined Spaces
According to HSE, a confined space is a place which is substantially enclosed, and where serious injury can occur from hazardous substances or conditions within the space, for example, a lack of oxygen. Each year, there are many unnecessary deaths from people working in confined spaces. Storage tanks, pipes, sewers, ducts and boilers can be a challenge for plumbers as the level of oxygen is not average, which can lead to breathing difficulties. Additionally, plumbers may have to repair or replace services within small cupboards, low loft spaces and under floorboards and sinks. This poses a threat of musculoskeletal injuries, head injuries, back and neck problems, as well as cuts and abrasions from slipped tools.
Slips, Trips and Falls
Within the plumbing industry, slips, trips and falls are extremely common. As outlined by Croner, slips, trips and falls account for 31% of all non-fatal injuries in the workplace. Due to working within wet environments, plumbers are often exposed to an increased risk of slips, trips and falls. Water is likely to get onto the floor regularly, consequently resulting in a prime slip risk. As plumbing routinely involves working in confined spaces, there is often a low level of lighting within the work area. This can lead to being unable to detect obstacles and contaminants, again, leading to slips, trips and falls. Uneven flooring or missing flooring is another recurrent occurrence for plumbers. Flooring may need to be lifted to access plumbing which poses a risk within the working environment. Some injuries that can arise from slips, trips and falls in a plumbing setting include sprains or strains, broken bones and back injuries due to the impact.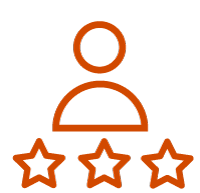 Need a Course?
Take a look at our wide range of Health & Safety Courses to ensure that you understand the most common health and safety risks in your workplace, from Asbestos Awareness to Working At Height.
---
Why are Risk Assessments for Plumbing Important?
It is vital that employers of plumbers, or self-employed plumbers complete a risk assessment to identify what has the potential to cause harm and the ways to minimise those risks, in order to prevent harm. Plumbers are trained to troubleshoot issues, install and maintain plumbing systems. Nevertheless, the work of plumbers goes beyond the provision of plumbing systems. They must additionally be aware of the risks associated with plumbing installations and how to follow the control measures put in place by their employer.
The HSE define risk assessments as a step-by-step process for controlling health and safety risks caused by hazards in the workplace. Accordingly, risk assessments form an integral part of an occupational health and safety management plan.
To comply with regulatory requirements, employers of plumbers, or self-employed plumbers must abide by both The Health and Safety at Work Act 1974 (HSWA) and the Management of Health and Safety at Work Regulations 1999 (MHSWR). These acts place duties on both employers and the self-employed to ensure that they have assessed the risk to:
a) Their own health and safety at work.
b) The health and safety of other people they work with (including the client and any others in the vicinity that maybe affected by their acts or omissions)
It shall be the duty of every employer to ensure, so far as is reasonably practicable, the health, safety and welfare at work of all his employees.
The Health and Safety at Work Act 1974 (HSWA)
There are several fundamental benefits of completing a plumbing risk assessment. A few examples are detailed below.
Awareness of Hazards and Risks
One of the primary advantages of a risk assessment is that it provides the capability to recognise, evaluate and control any hazards within the work setting. It additionally identifies who may be at risk, for example, the plumbers themselves, contractors, or members of the public.
Adherence to Legislation
Completing a risk assessment demonstrates to employees and external bodies such as the HSE, that ample steps have been taken to protect people from harm and comply with the appropriate legislation.
Reduction of Costs
Furthermore, carrying out a plumbing risk assessment can reduce the likelihood of incidents occurring in the workplace. This can lead to reduced costs, such as training and insurance costs, through being proactive instead of reactive.
---
Free Plumbing Risk Assessment Template
We have created a plumbing risk assessment template which can be downloaded by clicking the link below. The employers of plumbers, or self-employed plumbers can utilise the risk assessment to establish what has the potential to cause harm and the ways to minimise those risks, in order to prevent harm. Below are some examples of plumbing hazards that may be identified in an assessment and what measures can be implemented to minimise the level of risk.
Asbestos
Prior to breaking out wall panels or accessing service ducts, check the demolition asbestos survey before commencing any work. If any asbestos is found immediately cease work and evacuate the area.
Working at Heights
Aim to undertake as much work as possible from ground level. Ensure that the equipment used is suitable and able to withstand the job, as well well-maintained and regularly checked. Additionally, do not overload ladders – consider the equipment or materials that are being carried before working at height.
Confined Spaces
With regards to confined spaces, it is critical that the atmosphere is monitored. One key way to minimise the risks to plumbers working in confined spaces is to ventilate the space or provide breathing apparatus. This is vital if the air inside the space has any gas, fumes or vapour present. Another measure is ensuring appropriate clothing is worn, namely protective clothing and wearing shoes with a good grip. Employers of plumbers, or self-employed plumbers must also provide and/or undertake sufficient training where relevant, to ensure they know how to carry out work in a safe manner.
Slips, Trips and Falls
As water is considerably hazardous for slips, it is vital that any spillages and/or leakages are immediately addressed. Attention should also be given to the choice of footwear worn – sturdy non-slip soles and upper foot protection are suitable choices. Ensure that they fit correctly and are properly fastened. Prior to commencing work, you should make the area well-lit and free from obstacles. Furthermore, keep the work area tidy, including managing cables from power tools and be aware of loose or ripped floor coverings.
---
As explored in this article, working as a plumber is a role which comes with risks. Plumbers are often exposed to several hazards which need to be assessed prior to commencing work. This is achieved by completing a risk assessment, which employers of plumbers, or self-employed plumbers, must undertake in order to assess the hazards and risks within the working environment, so they can put in place suitable controls to reduce the likelihood of incidents occurring.
---
What to Read Next: