Selection of PPE for the Workplace: Identifying Compliant Equipment
August 10, 2020
6 min read
If you provide your employees with PPE (personal protective equipment), or buy it for your own use, you must ensure it is compliant with safety standards. While wearing PPE has long been commonplace for employees in many workplaces, in light of COVID-19 it has become much more prevalent.
However, this increased demand for PPE has resulted in an increase in its production, with new businesses cashing in on this opportunity. According to the British Safety Industry Federation (BSIF), of the 62,000 companies in China with 'mask' in their name, 25,000 of these were newly registered in 2020.
This is concerning because it is questionable whether these new companies have the technical knowledge or the experience to comply with stringent health and safety standards. Indeed, some PPE recently supplied to the UK has been recalled due to it not being certified or compliant, meaning that it may not perform its protective function as intended.
In this guide, we will explain the importance of being able to identify compliant PPE, the different categories they come under and how you can identify a counterfeit item of PPE.
---
This article contains the following sections:
Use the links above to navigate to a certain section of the article.
---
Why is it Important to Identify Compliant PPE?
To ensure the health and safety of wearers, it's important to identify whether the PPE you supply to them or use yourself is compliant. PPE that is classed as compliant is that which has undergone the necessary safety assessments. Without this assurance, there's no guarantee that the PPE will provide the level of protection required to effectively control risks to health. If the PPE, such as a fluid-resistant face mask or respirator, is not compliant, then it has the potential to put people at risk of injury, illness or even death.
As an employer, you are responsible under various UK health and safety laws to ensure your employees are kept safe and free from illness while at work. As well as providing and paying for this equipment, you must ensure that the PPE you provide is suitable and has undergone the required rigorous health and safety checks.
---
What are the Different Categories of PPE?
The different types of PPE are categorised depending on the level of risk. These categories come under the PPE Regulation (EU) 2016/425, which outlines the essential safety requirements that PPE produced and sold within Europe must comply with. You may also come across the PPE Directive 89/686/EEC, but the Regulation supersedes this.
Each of the three categories of PPE determines whether the product has to undergo further examinations than those carried out internally by the manufacturer, and what degree of involvement a notified body must have. This ensures that the products meet the requirements in terms of assessment and certification.
Category I (Simple Risk)
Category I PPE is that which is designed to protect users against minimal risk, meaning it doesn't provide protection from severe hazards. It includes PPE such as sunglasses that provide UV protection and certain types of gloves that provide a low level of protection, such as against cuts and scrapes.
Because the risk is deemed as relatively low, the procedure to assess conformity doesn't include notified body testing or evaluation. Instead, manufacturers themselves are able to self-declare compliance with the legislation by carrying out what is known as Module A – Internal Production Control (the self-certification route). The manufacturer must produce the relevant technical documentation, CE mark the product and produce a declaration of conformity for the product.
Category II (Intermediate Risk)
PPE in Category II includes risks that are not in Category I or III and are considered to be medium-risk. Head protection including safety helmets and eye protection such as goggles are in this category.
Products must undergo a Module B – EU Type Examination and a Module C – Internal Production Control procedure by an independent body. During these, the notified body assesses the PPE for conformity before providing it with certification and issuing a Module B certificate (known as a CE certificate).
Category III (Complex Risk)
The final category of PPE is that which is high risk and immediately damaging to life (IDLH). This means that without the robust PPE, the person could come to very serious immediate harm as a consequence, such as from a fall from height. It includes certain types of respiratory protective equipment (RPE) and fall arrest equipment, amongst other types of PPE.
Due to this degree of complex risk, the compliance of PPE in this category is assessed on a regular basis, not only prior to the product being put on the market. The product must undergo a Module B – EU Type Examination and either a Module C2 – Product Verification (the manufacturer must arrange for ongoing product assessment by a notified body) or Module D – Product Quality Assurance (the manufacturer's quality assurance processes are assessed on an ongoing basis).
This level of assessment ensures that the complex risk product is continuously surveyed to guarantee compliance, and the factory where it is produced is regularly audited.
---
How Can I Tell Whether My PPE is Compliant or Counterfeit?
Counterfeit PPE is becoming increasingly common due to COVID-19 increasing the demand for PPE. In June 2020, the HSE issued a safety notice for face masks designated KN95. Many were found to be poor quality products that provided an inadequate level of protection and came with fake or fraudulent paperwork.
You can tell whether your PPE is compliant and meets the required safety standards by checking whether it is CE-marked and the paperwork that comes with the equipment. PPE must be supplied by the manufacturer with a Declaration of Conformity and accompanied by instructions in English. You must ensure that all these requirements are met before proceeding to use the PPE. However, even if it appears to meet these criteria, you should still check whether the product is genuine by looking out for certain indicators on the documentation. We'll look at these in detail in the next few sections.
CE Marking
CE marking is a requirement for many products that are traded within the European Economic Area (EEA). It shows that the manufacturer has complied with the relevant legislation for that type of product by ensuring it meets EU health, safety and/or environmental legal requirements.
All PPE must be CE marked as this proves it has gone through the necessary assessment process and been deemed as safe to use. The mark will be visible on the product itself, though you can also see the supporting documentation for evidence of compliance.
Be aware that the CE mark on PPE can sometimes be fake. A fake CE mark can be identified by its shape and design, such as if the 'C' is thinner or the middle arm of the 'E' is too long and extends to the same point as the top and lower arms. You can find out more information on how to identify a real CE mark from a fake one here. As mentioned, if you have your doubts as to whether the CE marking is legitimate, you can check the supporting documentation.
Supporting Documentation
Specific documents must be produced during the assessment of conformity process by the PPE manufacturer. This includes a Manufacturer's Module B EU Type Examination Certificate (known as the CE certificate), a Declaration of Conformity and user instructions.
Manufacturer's Module B EU Type Examination Certificate
The Manufacturer's Module B EU Type Examination Certificate should specify that it is 'EU Type', but may not always display the CE mark. It should, however, include the following information:

Name of the notified body (who has issued the certificate), their 4 digit identification number, address and number.

Certificate number.

Approval to the PPE Regulation.

Manufacturer's name and address.

Date of issue and of expiry.

Description and code of product.

Signature of person at the notified body.
Often, the certificate will be accompanied by further information, such as what tests were carried out to assess the PPE.
Declaration of Conformity
A Declaration of Conformity must also be issued by the manufacturer and provided with the PPE, or made readily available via a website link that is included on the user instructions. It must include specific information such as:

Name, logo and address of the company who have manufactured the item.

Title and number of the Declaration of Conformity.

Description and coding of the item of PPE (image of the product is optional).

A declaration of compliance with the PPE Regulation and with the specific standards.

Details of the Module B EU Type Examination Certificate and which notified body issued it.

Details of the person who has issued the declaration and the date of issue.
For Category III PPE, the Declaration of Conformity should also include contact details of the notified body who conducted the Module C2 or D assessment.
User Instructions
User instructions for the PPE must also be provided with the product and be in the language of the intended user. As well as the contact details of the manufacturer, it must include:
Instructions on how to use, store, clean, maintain and service the product.

The risk against which the PPE is intended to provide protection.

Details of the notified body who has issued the product with conformity certification following an assessment, including the name, address and identification number (unless already included with the product in the Declaration of Conformity).

Where to locate the EU Declaration of Conformity (if not already included with the product).
The Declaration of Conformity and user instructions must be made available to any users upon request. However, the Module B EU Type Examination Certificate is owned by the notified body and issued to the manufacturer, with no legal responsibility for them to then issue it with products, though many do.
You can access information that lists the bodies notified under the PPE Regulation here (published by the European Commission on their NANDO website).
---
How to Check a Notified Body's Status
To ensure that the PPE you are giving to your employees is genuine and safe, you can check the status of the notified body that is listed on the supporting documents. You can use the link above to check they are in fact a body that has been notified under the PPE Regulation.
There is still a possibility that the notified body mentioned hasn't actually approved the product and issued the certificate themselves, however. A company could be using their details and pretending that they have issued the certificate when they actually haven't. If you are worried that the notified body's details have been used fraudulently, you should get in touch with them using their official contact details.
One way of ensuring you are using a supplier who is providing legitimate PPE is by checking the British Safety Industry Federation's (BSIF) Registered Safety Supplier (RSS) scheme. This allows companies who have signed a binding declaration to display the scheme's logo, declaring that the PPE they offer meets the appropriate standards, fully complies with the PPE regulations and is appropriately CE marked. You can then buy PPE with confidence that it is compliant.
---
COVID-19 and Compliance With PPE in the Workplace
In March 2020, the UK government temporarily suspended certain regulations to allow the fast-track of supplies of PPE to NHS staff and other companies affected by COVID-19. Without this temporary arrangement, workers would not have had access to the protective equipment they relied on during the pandemic. It is crucial to note that the relaxation does not compromise the safety of the workers wearing the PPE.
As part of this effort to fast-track supplies of PPE, the HSE and local authorities have been asked to prioritise the product safety assessment process of PPE. PPE that is used to provide protection against COVID-19 (and not other risks that exist in the workplace or produced by work activities) can be distributed without the CE mark, so long as the product meets essential safety requirements that have been assessed by the HSE.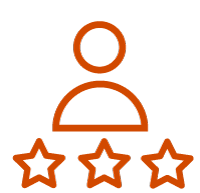 Need PPE Training?
Here at High Speed Training we are proud to have created a number of COVID-19 courses that explain how the different types of PPE should be used, amongst other information intended to help keep workers safe during the pandemic. You can find out more about the courses we offer, including a PPE Training for Healthcare Workers and COVID-19 Essentials: Infection Prevention & PPE, here.
Issues with Normal PPE Supplies During COVID-19
There have been issues with PPE supplies during COVID-19, which has posed a challenge for those who rely on PPE to protect their workers against non-COVID-19 risks in the workplace. If do find that you are unable to source PPE through your normal supplier, the HSE recommends that you do the following:
Maintain contact with your supplier to ensure that you understand the current situation and their position, as both are likely to currently be ever-changing.
Find other sources that may be able to supply you with the PPE you need. Make sure to check that any new supplier is reputable and their PPE is compliant.
Form partnerships with other businesses and place a bulk order, as it may be easier than obtaining smaller volumes of PPE.
Reassess how you manage the provision and use of PPE within your business to ensure it is done so efficiently.
If a risk assessment determines it would be a safe option, use alternative equipment that provides at least the same level of protection.
---
If you provide PPE to your employees you have a responsibility to ensure that it is compliant with UK health and safety standards. Failure to do so may result in PPE being used that is not protecting the wearer, increasing the likelihood of them coming to harm in the workplace.
You should now understand how you can identify compliant equipment and what signs to look out for that may indicate the PPE is fraudulent. If you do have any doubts about the equipment you have bought, or the legitimacy of the supporting documentation, you should contact the notified body at their official contact details, or consult the BSIF's RSS scheme for clarification.
---
Further Resources