Best Practice for Home Health Care: 8 Overlooked Tips
March 2, 2017
4 min read
"Medical professionals – often led by nurses – are starting to recognise that the hospital environment may be partly to blame for elders' decline. A sterile, confusing environment, with general noise, high-tech equipment shrilling in the background, and time-strapped personnel, can have a similar effect on a fragile elder as this environment can have on a child" – Carol Bradley Bursack, an expert in eldercare.
In-home care offers older people essential independence and familiar surroundings. Above all, home care allows carers to tailor their support and make it person-centred care.
Whilst scandals and reports of bad care frequently make it into the public eye, all over the UK, there are thousands of carers who take note of the little things and make home care the best it can be. In most circumstances, it's important to keep patients in their homes for as long as possible. This is because it's common to see a decline in cognitive and/or physical health after being removed from the home environment. The stability, the routines, and the familiarity of the home environment are central to health and wellbeing, especially in older people and those with dementia and Alzheimer's.
Good home care can combat decline and allow patients to retain dignity, independence, and most essentially, a better quality of life, all in the comfort of their own home. In so many ways, the care that is provided in the home is fundamental to this and is central to the success of older people remaining in their homes and out of hospitals and residential homes. There's no rule book for providing good home care – it does depend on the individual, which means you have to consider your patients on a case by case basis.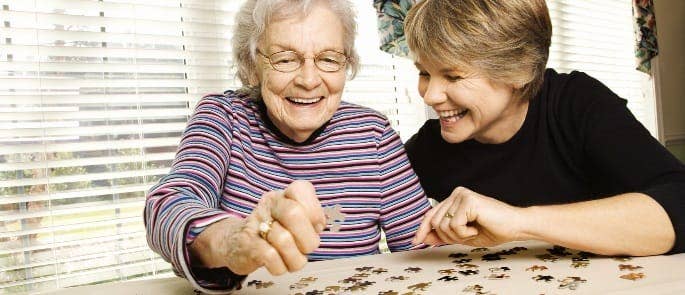 ---
Tips for Home Care Best Practice:
1. Have a no rushed visits rule
Have an extra buffer of time to plan for surprises, easy conversation, and quality care. Give a minimum of at least one hour for all of your home visits. Rushing someone can make them feel like they are a burden. This can be particularly stressful for older people and it is a feeling that becomes common in older age. You can combat this by making sure you give someone enough time during a home visit.
2. Never underestimate treats
Think about the little things that brighten your week; how could you replicate that treat feeling with those in your care? Are they fond of fish and chips? Is there a brand of hot chocolate that reminds them of winters in childhood? Food is a great way to bring back happy memories and it helps older people look forward to and relish everyday joys.
3. Get to grips with specialist equipment
In some home visits, you'll have to use specialist care equipment such as bath hoists, bariatric equipment, and lifting cushions. Make sure you know how to use a hoist, are familiar with other equipment you may have to use and have undergone some form of manual handling training. Knowing how to use equipment increases your confidence, leaving you to concentrate on the subtle aspects of care such as the privacy and dignity of patients.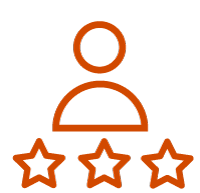 Need a Course?
Our range of Safeguarding Adults Courses provide you with suitable training to help you understand potential areas for concern and procedures to follow when working with vulnerable adults.
4. Find a mutual hobby or interest
When you can, try to match carers and patients based on a shared interest or hobby so that conversation is genuine. Conversations mentally stimulate older individuals and remind them of hobbies and passions that remain firmly rooted in their identity – they can also be a good way to negotiate the rocky terrains of dementia.
5. Don't make microwavable meals a staple
Good food is an integral part of life. It isn't just about what is enjoyable, but, especially in old age, it should be about what is nutritional as well. A rule like this means you spend time preparing food with more care and consideration. This is the kind of little thing that really makes a difference to patients' lives.
6. Keep the continuity
Always try to make sure that it's the same carer visiting a patient. This allows a bond to build between patient and carer, you can get to know your patients' needs better, the little things they do and don't like, and it prevents patients feeling alarmed about a stranger in their home.
7. Practice your bingo skills
During your visit, try playing games to challenge mental agility. Studies have shown that mental stimulation from games like dominoes and bingo are therapeutic for people with cognitive disorders. For people with dementia, games like these can alleviate feelings of restlessness, isolation, depression and helplessness.
8. Get your fingers green
Gardens and house plants can be a great source of enjoyment, and they can offer a mutual activity that helps you bond with the patient you are caring for. Kim Grove, a former elderly care nurse, says that "the presence of plants, flowers, water and wildlife has a healing effect, even when viewed from indoors. Gardens can also provide peace and quiet which can help to ease stress, anxiety, agitation, aggressive behaviour and pain."
Small considerations make a huge difference to the lives we care for. If you have a story to share about a carer you know or the difference you make in someone's life, offer your thoughts by commenting below to share ideas about improving home care.
---
Further Resources: