Ensuring Human Dignity and Respect in Nursing: A Checklist
August 24, 2016
3 min read
How to Ensure Dignity in Nursing
Spending an extended period of time in care is a trying time for anyone, especially those who have to surrender a great deal of their independence to a complete stranger. This is especially true of the elderly that are looked after in care homes.
It's your job as a carer to help those who have reached a stage of frailty and require additional support to function on a day-to-day basis and continue to gain enjoyment from life. If your services are not delivered sensitively and compassionately, you could leave your service users feeling like they're being deprived of their dignity, even if you do so unintentionally.
You're aiming to make a person's period of care as pleasant as possible for the entire time they're entrusted to you. It's your duty to make sure they are not only receiving sufficient physical support, but also emotional and mental, which can be heavily impacted on if their dignity isn't kept in mind.
Without their dignity, a person feels dehumanised; they feel like their identity and value as a human being is not respected, and this stops them from enjoying life and living comfortably during a period of care.
Unfortunately, there have been countless real-life examples of nursing staff deliberately abusing elderly in their care and depriving them of their dignity. It's ironic: carers are specially trained to look after a person's wellbeing yet many somehow lack the capacity to treat people with empathy.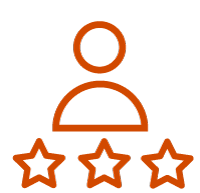 Need a Training Course?
Our Dignity in Care Training will give you a strong awareness of how to uphold dignity in a care setting. This knowledge will enable you to care for patients of all ages and from all walks of life in a way that makes them feel secure, comfortable, and, most importantly, valued and respected.
To deliver dignified care to a patient, you need to start by asking yourself one simple question: how would I want to be taken care of?
All caregivers should know how to provide dignity in care; they should understand the practices and principles they should follow and they should treat their service users in a way they would want themselves or a family member to be treated if they were in care.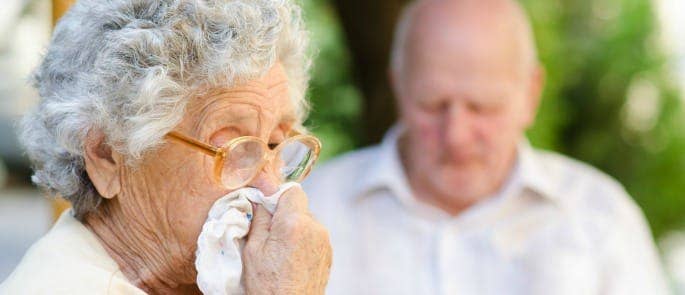 To support their understanding of dignity, carers should familiarise themselves with the 10 dignity dos and the 8 dignity factors: principles that make clear the areas they should address to uphold a person's dignity.
Using our dignity in care checklist is a great start to making your care setting a more dignity-conscious environment in which service users feel valued and truly cared for.
---
Practices and principles you should follow are categorised under each of the dignity factors on the checklist. You can work your way through this checklist each time you assess how well your care setting is upholding people's dignity and use it as a guide for ways to continually improve.
What are the 8 dignity factors?
The Social Care Institute for Excellence (SCIE) discovered through research that there are 8 main factors which promote dignity in care. Upholding good practices and principles in relation to each of the factors ensures that no one's sense of self-respect or identity is put at risk during a period of care. It ensures that all service users feel valued and cared for.
The 8 dignity factors are:
Choice and control
Communication
Eating and nutritional care
Pain management
Personal hygiene
Practical assistance
Privacy
Social inclusion
---
Dignity & Respect in Care Checklist
Fill out the checklist on a regular basis (at least every few to several months), especially if any new practices or procedures come into place or existing ones change in some way, as they could impact on a person's dignity without you even realising and you'll need to reassess the way you provide your services.
Using the checklist will give you a strong understanding of the various aspects you need to consider for fulfilling each factor: they are intrinsic to upholding a person's dignity, delivering quality care, and improving a person's quality of life while they're in your care.
---
Further Resources: