COSHH – A Guide to Employers' and Employees' Responsibilities
November 2, 2015
4 min read
Employee Responsibilities under COSHH
Employee responsibilities within the COSHH (Control of Substances Hazardous to Health) Regulations of 2002 include:
Making use of control measures and facilities provided by the employer
Ensuring equipment is returned and stored properly
Reporting defects/insufficiencies in control measures
Wearing and storing personal protective equipment (PPE)
Removing PPE that could cause contamination before eating or drinking
Making proper use of washing, showering and bathing facilities when required
Maintaining a high level of personal hygiene
Complying with any information, instruction or training that is provided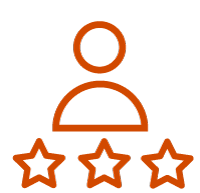 Need a Course?
Our COSHH Training is designed to give workers knowledge of the health risks surrounding work with hazardous substances, including how to undertake a COSHH assessment by identifying the risks and the control measures needed, and ensure that they understand how to work safely with hazardous substances.
---
Employer Responsibilities Under COSHH
Under COSHH regulations, employers' responsibilities include:
Implementing control measures to protect workers from hazardous substances.
Preventing or adequately controlling exposure to hazardous substances.
Providing employees with suitable and sufficient information, instruction and training, and appropriate protective equipment where necessary.
Ensuring that control measures are maintained, kept in full working order, and in a clean condition where appropriate.
Drawing up plans and procedures to deal with accidents and emergencies involving hazardous substances.
Ensuring that any employees exposed to hazardous substances whilst at work are under suitable health surveillance.
Ensuring that substances do not exceed the Workplace Exposure Limit (WEL).
Carrying out a COSHH risk assessment.
Naturally, workplaces with higher risks, such as catering or a hair salon, will require more action than, say, an office. But as an employer, you should be assessing what risks may be posed by hazardous substances, no matter where you work.
That way, you can identify if there are risks and if so take action to reduce them to a minimum.
---
COSHH Risk Assessment
A COSHH risk assessment is essentially the same as a standard risk assessment in terms of the process, but your assessment of the workplace will focus solely on hazardous substances.
If you're unfamiliar with risk assessments, here's a breakdown of the main 5 steps:
Identify the hazards.
Decide who might be harmed and how.
Evaluate the risks and decide on precautions.
Record your findings and implement them.
Review your assessment and update if necessary.
Risk assessments will also involve frequently monitoring the workplace's processes and the level of exposure to substances.
Workplaces are active and constantly changing, so a one-off check won't be sufficient in minimising the risks posed by hazardous substances. You have to remain constantly vigilant and alert to the dangers.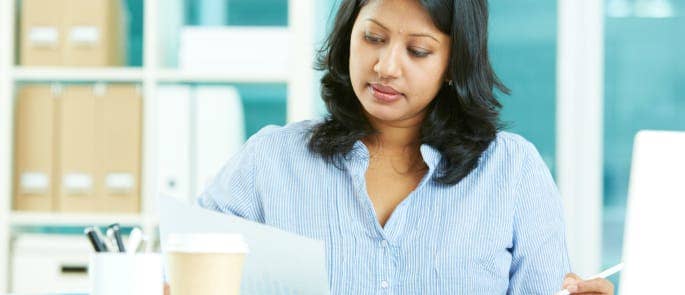 ---
Recap: What is COSHH?
COSHH stands for the Control of Substances Hazardous to Health Regulations (2002). It exists to ensure that both employers and employees do all they can in a workplace to minimise people's exposure to hazardous substances and work in ways that are safe.
This means that all hazardous substances need to be identified and precautions need to be taken to ensure that workers know how to use and handle them safely.
The importance of controlling hazardous substances cannot be overstated. In 2012/13, around 35,000 workers reported that they had breathing or lung problems caused by work, and the most common type of reported skin disease was contact dermatitis.
And it's estimated that around 13,000 deaths occur each year due to occupational lung disease and cancer – fatal conditions that will have developed over a prolonged period of exposure to dusts and chemicals at work.
As an employee or employer, you can prevent statistics like this from increasing. If you fulfil your workplace duties, you can prevent dangerous levels of exposure and meet COSHH requirements.
---
Recap: What is a Hazardous Substance?
Simply put, a hazardous substance is any mixture or substance that is toxic, irritant, or corrosive – whether it's a liquid, gas, vapour, fume, or dust.
They cause harm to the body via routes of entry:
By coming into contact with skin or eyes.
By being inhaled.
By being ingested through the mouth.
By entering the body through cuts or punctures in the skin.
Although there are certain industries that will be at greater risk, hazardous substances could exist in any workplace. They are often used directly in work activities, produced by work activities, or already present in your workplace's premises.
Examples of hazardous substances include:
Chemicals, e.g. cleaning chemicals or bleach.
Fumes, e.g. from paint or vehicles that exhaust.
Gases, e.g. ammonia from refrigerators.
Dusts and powder, e.g. from flour.
It's worth noting that even seemingly innocent substances can be harmful, and that includes natural materials like wood dust or flour.
While many hazardous substances can cause immediate harm, such as a corrosive liquid being spilled onto someone's skin, the main danger posed by hazardous substances is prolonged exposure. For example, if someone is in the presence of or uses a dangerous chemical for a long time, they could develop breathing difficulties or skin conditions.
Examples of ill-health caused by hazardous substances includes:
Occupational asthma.
Occupational dermatitis.
Occupational cancers.
Skin irritation.
Infection from bacteria.
Injury or death as a result of exposure to toxic fumes.
---
What to Read Next: