The New COSHH Hazard Symbols & Their Meanings
May 3, 2016
1 min read
Hopefully, if you work with hazardous chemicals, you'll be familiar with those old orange and black hazard symbols. You know, the terrifying toxic looking one, you know, the one with the skull on: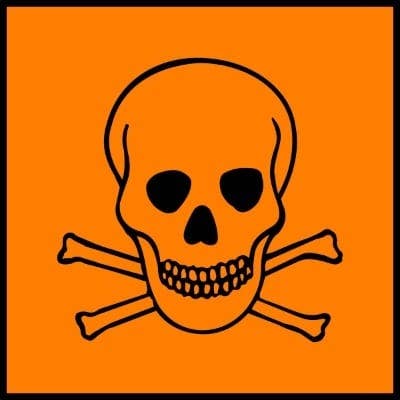 Very scary.
---
COSHH Regulations
From 2015, however, new European regulations have been phasing out the symbols you're familiar with and replacing them with new 'harmonised' classifications for global usage.
These are part of the internationally agreed system called the 'Globally Harmonized System of Classification and Labelling of Chemicals.' Yeah, it's wordy, but that's OK, you don't have to say it aloud.
This system was made by the United Nations in 1992, and it intends to make all packaging symbols conform to an internationally agreed criteria (all United Nations countries must conform to it).
But why?
The UNECE (that's the United Nations Economic Commission for Europe) stated that "given the reality of the extensive global trade in chemicals and the need to develop national programs to ensure their safe use, transport, and disposal, it was recognized that an internationally harmonized approach to classification and labelling" was needed.
Further, "once countries have consistent and appropriate information on the chemicals they import or produce in their own countries, the infrastructure to control chemical exposures and protect people, and the environment can be established in a comprehensive manner."
So, because of these changes, if you work with hazardous chemicals you need to know what these new symbols mean.
These symbols come with a signal word on the packaging, either 'danger' or 'warning' to help alert you to the level of hazard you face. So, here they are…
| Explosives | Flammable | Oxidising |
| --- | --- | --- |
| | | |
| Gases under pressure | Corrosive | Toxic |
| --- | --- | --- |
| | | |
| Caution | Long term hazards | Environmental Hazard |
| --- | --- | --- |
| | | |
---
Further Resources: